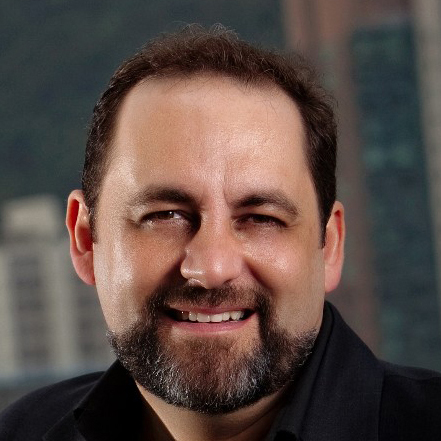 The biggest creative trend for 2015 will be the return of creativity itself. Clients will place greater value on creativity and will set aside time and budgets to better realise their business communication goals with creativity as a means of cutting through the 'white noise' clutter of competing events and to foster deeper meaningful brand affinity. This trend will see a greater emphasis placed on a sense of business theatre showcraft.
Expect more thoughtfully constructed and designed programmes that inform and entertain groups in insightful and personally relevant ways. We'll see two distinct event-design trends next year: the zen of white and single, solid-textured colour accents and a more lush, luxe trend of ornate glamour and costumed elegance.
The 'zen' trend will look towards occupying non-traditional event sites such as museums and galleries populated with extraordinary entertainment moments. The broad appeal of the luxe trend will feature vintage furniture, customised high-design menus, free standing florals, speak-easy cocktails, highly choreographed song and dance performances with lots of colour and movement, and a continuing emphasis placed on tactile local products.
CULINARY CHOICES
Local produce and catering to artisanal sensibilities were the hot culinary trends in 2014. In 2015, we will see an accommodation of individual dietary restrictions and time-poor guests catered to by more polished tray-service-only events with bite-sized, comfort-food catering.
For the grander sit-down affairs, structured fine dining always has a place, but corporate events will increasingly gravitate towards the more communal family-style dining approach. This will emphasise the social and sharing aspects of an event over any attempts towards culinary elitism.
Darren Kerr gives FACTOR168's destination tips for 2015
Siem Reap – We will continue to see clients seeking 'lost treasure' destinations with Siem Reap leading our list. It is a fabulous destination with the marvel that is Angkor Wat and there has been an increase in the number of direct flights.
Da Nang – This will join Hanoi and Ho Chi Minh City on the Vietnam experience trail. Da Nang, along with the Unesco World Heritage Site of Hoi An, offers massive cultural appeal. It has benefited greatly from recent infrastructure projects, and is still relatively underemployed by the events industry.
Macau & Singapore – Event infrastructure and a mature hospitality industry is mission critical, so not surprisingly Singapore and Macau remain in 2015 as our backup 'Plan B'. They are hotspots for short lead time projects and sudden change of plan scenarios when other destinations or geopolitical world affairs make their presence known.
Bali & Phuket – Despite local vendor challenges, these hotspot twins are equally ideal for the resort buy-out incentive event and can provide huge 'bang for your buck' in terms of potential jaw-dropping production and value event experiences.
Darren Kerr is founding partner and executive director of FACTOR168 Creative Event Company