1 The Strand Cruise, Myanmar
Modelled on the iconic Yangon Hotel, the 28-cabin Stand Cruise was launched in early 2016 to facilitate private riverboat experiences along the Ayeyarwady River. The lower deck restaurant seats up to 50 delegates theatre-style, and is fitted with a 280cm screen, projector and wifi.
Between meetings, delegates can either ascend to the sundeck for refreshments, or head to the shore for teambuilding. Options include mountain biking around the ancient city of Bagan, cookery classes, golf sessions, and horse-drawn carriage tours.
Price Private charters start at US$78,000. Activities cost extra.
thestrandcruise.com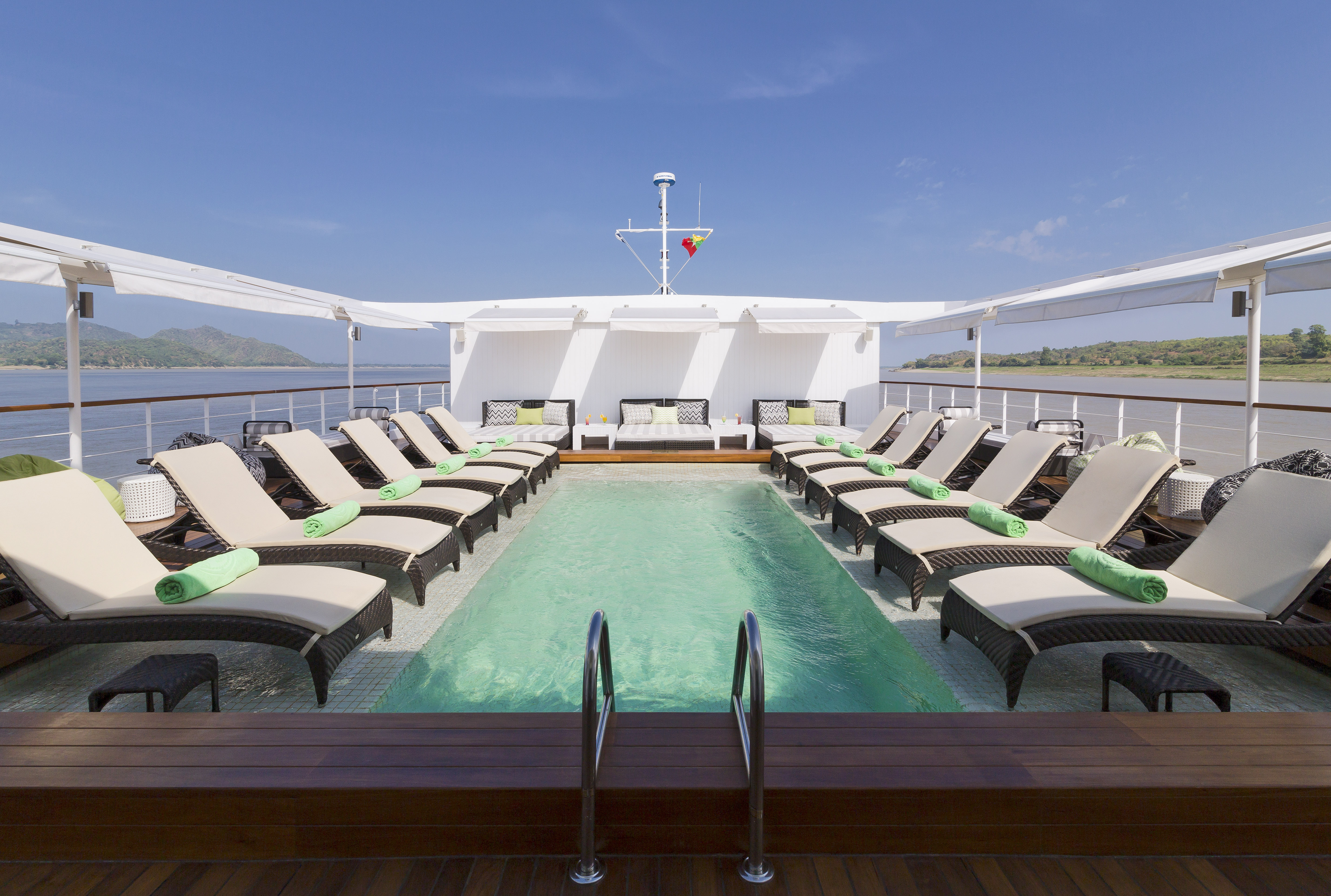 2 Marina at Keppel Bay, Singapore
The award-winning marina, located on Keppel Island off Singapore's southern shores, facilitates waterside events and incentives at sea with a mix of land and boat venues.
Ground venues include a plaza with capacity for 2,000 theatre style, a 114 sqm suite and bar that both seat 60 rounded off by a waterfront promenade with room for 120 standing.
Alternatively, groups can get out onto the water with private charters or teambuilding sails, led by Keppel Bay Sailing Academy. KBSA runs half-, full-day and three-day programmes, and can tailor itineraries to include mini regattas, treasure hunts, and expeditions for conservation, among other things.
Price KBSA programmes start from S$1,605 (about US$1,120) per yacht. Private charters and venue rates vary.
marinakeppelbay.com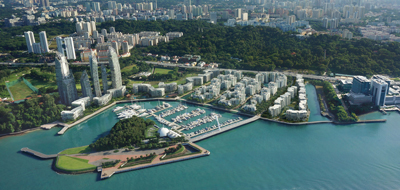 3 The Au Co, Halong Bay
Following a two-month restoration project, Bhaya Group unveiled its two luxury vessels, known collectively as The Au Co, in August 2016. The revamp covered the ships' combined 64 cabins as well as reception areas, spas, restaurants, cocktail bars, libraries and cinemas. Onboard meetings take place in the ships' Halong restaurants, with incentive options ranging from Tai Chi and cooking competitions to kayaking and visits to floating villages and grottoes.
Price Packages start from US$449 per head.
aucocruises.com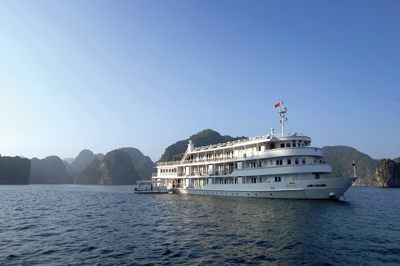 4 Spirit of Elson, Gold Coast
Wyndham Cruises has rejuvenated its signature Gold Coast cruise experience with the launch of a new multi-million dollar dining vessel – the Spirit of Elson. The 16-metre ship, accommodating up to 200 standing and 80 banquet-style, features a rooftop deck with astro-turf, lounges and a pop-up bar. Charter options range from one-hour morning cruises to seated buffet dinners.
Dean Griffin, Wyndham Cruises general manager says the vessel "has been customised from the inside out, purposefully designed for on-board dining and structured to fit under Gold Coast bridges, which showcases the best views of the Surfers Paradise skyline"
Price Private charters start at AUS$25 (about US$18) per head.
wyndhamcruises.com.au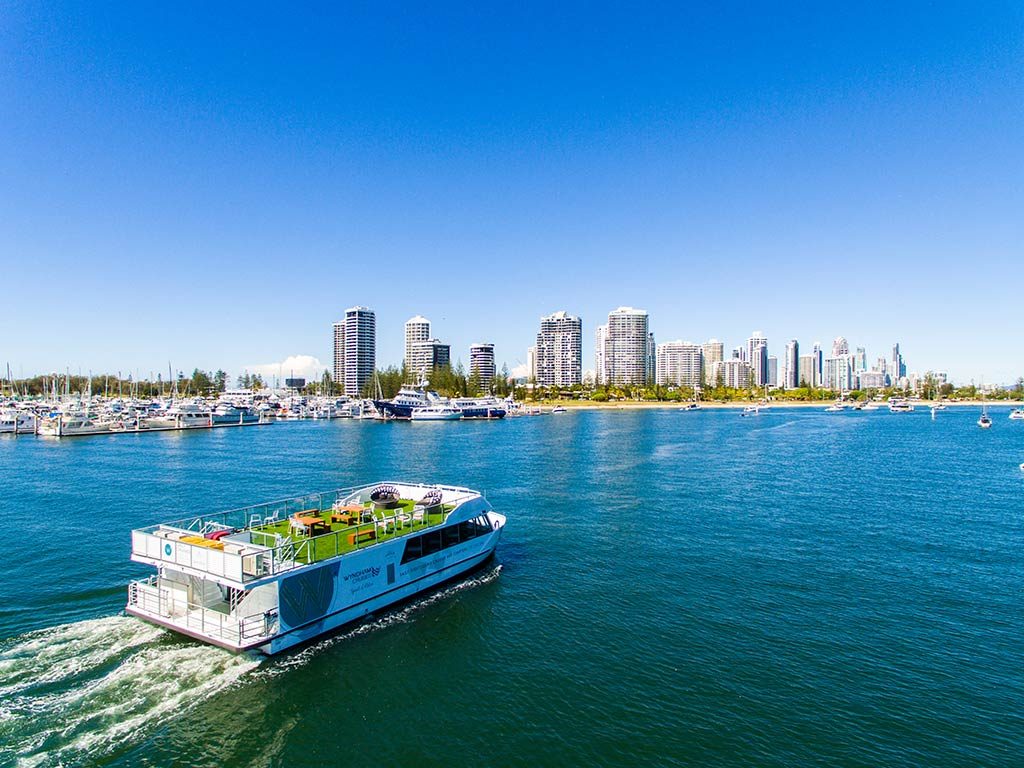 5 Rascal, Indonesia
Launched in January, Rascal is a contemporary Phinisi (traditional Indonesian two-mastered sailing ship) that can host up to 30 delegates for a stationary event or 10 overnight. The vessel's five cabins feature private terraces and TV screens, and sit below a 118 sqm, open deck. Itineraries are crafted from scratch for every trip, and can include remote island visits, snorkeling, diving, and on-deck dégustation menus.
Price Nightly rates start at US$8,500 (full board).
rascal-charters.com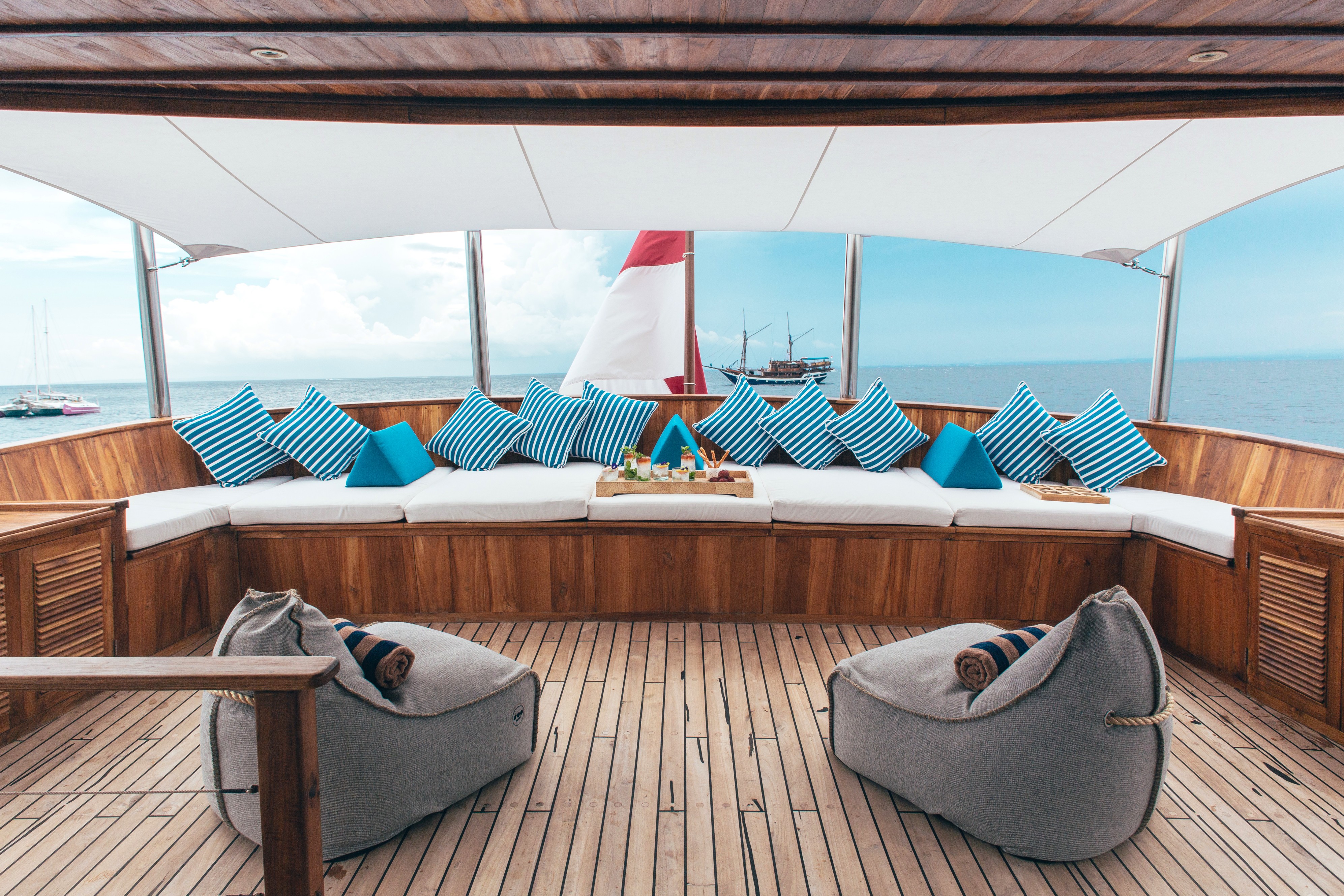 6 Kapuas Pandaw, Borneo
Built in Saigon in 2006, the L'Amant river ship has been renamed the Kapuas Pandaw and relocated to Borneo to steer a new course along the Kapuas. Come July, the multi-deck vessel will gain two new cabins for a total 14, bringing its event capacity up to 28 attendees. Meetings can be hosted in the upper deck dining room or on the sundeck, and wildlife spotting and fishing are popular choices for group-bonding excursions.
"Borneo is not for the fainthearted," says Pandaw founder Paul Strachan. "No one has done this before and these are real expeditions in every sense of the word… But as a river experience, with diverse bird life, enriching scenery and a real sense of wonderment as we press up on unchartered waters, it will be extremely rewarding"
Price Charters start at US$55,000. Rates vary according to season.
pandaw.com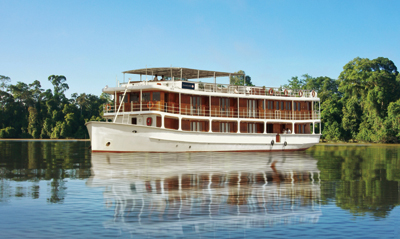 7 Royal Phuket Marina, Thailand
A gateway to Phang Nga Bay, the 5 Gold Anchor award-winning marina offers 3,400 sqm of outdoor event space, including a 1,000 sqm town square, a 2,500 sqm exhibition hall and convention centre, and a five-bed villa with outdoor garden.
RPM International Exhibition & Conference Center is Phuket's largest exhibition hall and is home to Phuket International Boat Show PIMEX.
Full catering services, podium presentations, surround sound, a projector and microphones are available, as is a trip on one of the marina's charter yachts.
royalphuketmarina.com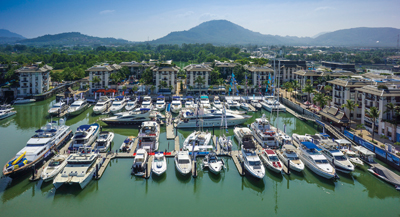 8 Hauraki Blue Cruises, New Zealand
Auckland-based Hauraki Blue offers a selection of set cruise packages as well as a private charter option for its 45 metre catamaran Ipipiri. The 30-cabin vessel fits up to 110 standing and 90-banquet style in its restaurant and bar area. Onboard meeting facilities include a TV, projector and screen, microphone and sound system.
For a change of scene mid-cruise, delegates can board small boats to explore the Hauraki Gulf islands or take up snorkeling or kayaking.
Although the majority of events and incentives take place around Auckland, the ship can sail to Kawau Island, Matakana, the Coromandel and Great Barrier Island, among other locations.
haurakibluecruises.co.nz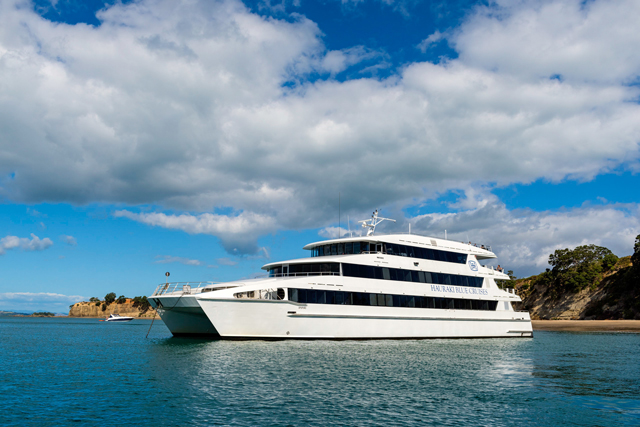 9 Seoul Marina Club & Yacht
Billed as Korea's first in-shore marina, the venue is located in the financial district of Yeouido and houses a 350 sqm convention hall, three yachts and a 'business boat' for rent. While the yachts only have capacity for 8-12 people, the business boat, fitted with LCD monitors, can take up to 24 delegates on a Han river cruise.
Price Yachts start from KRW120,000 (about US$103) per hour. The business boat is priced at KRW336,000 per hour.
seoul-marina.com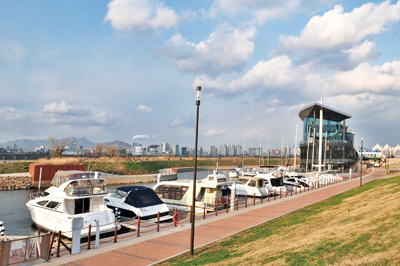 10 The Bounty, Hong Kong
Billed as the city's only European Tall Ship, The Bounty facilitates events on the waters of Discovery Bay or Victoria Harbour. Modelled on the 18th Century H.M.A.V Bounty, the vessel can accommodate 60 delegates and caters for a range of dining set-ups, from cocktail receptions to buffet dinners. Planners can arrange their own catering and entertainment or use the services of partner companies Auberge Discovery Bay and Club Siena.
Price Venue rental starts at HK$6,000 (about US$774) for non-sailing or HK$18,000 for day charter for a minimum of two hours.
thebounty.com.hk