YOKOHAMA is preparing to welcome 4,000 overseas delegates to an international conference on robotics and automation in three years as the city pins hopes on its convenience, safety, experience in delivering hybrid events and global steps to either eradicate or live with the threat of Covid.
The port city was chosen to host the 2024IEEE International Conference on Robotics and Automation (IEEEICRA2024), which will is set to be held in a hybrid format. About  25,000 people are expected to participate overall; of the 5,000 attending in-person, 4,000 are planned to be from overseas while 20,000 would view the event online.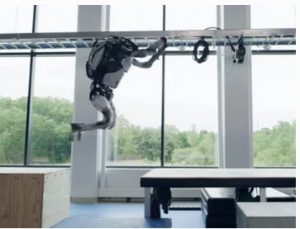 Yokohama Convention & Visitors Bureau, the PACIFICO Yokohama, venue, Kanagawa Prefecture, City of Yokohama, Japan Tourism Agency and Japan National Tourism Organisation teamed up to attract the conference, which was last held in Japan in 2009.
An "economic spill over" of a billion yen (US$9.2m) from the conference is expected, according to Yokohama CVB.
More on robots… Sound spaces in Hong Kong
Japan's high standard of research and Yokohama's safety and convenience were among the deciding factors, a bureau spokesman said, adding that as an "innovation city" Yokohama will facilitate exchanges between researchers and businesses and academia based in Japan's second largest city.
"We are looking forward to collaborations that will generate innovative programs and inspiring networking," said Professor Zhidong Wang, of Chiba Institute of Technology.
More… Choose Blue, Yokohama tells green planners
Yokohama's convention bureau and PACIFICO, where the in-person conference is planned to go ahead, also pointed to the experience built business event operators in the city have developed since 2020 when Covid gave rise to hybrid meetings. The maritime city also offered a casual setting for post-conference socialising and excursions.
"Yokohama is a relaxing port city. Less congested than other cities, we are able to secure social distancing for delegates," said Hiroko Kano, business events team manager at the bureau.
Makoto Batori, executive director at PACIFICO Yokohama, said: "We are confident we can provide a safe environment and the right technical support."