MIRI, the birthplace of Malaysia's petroleum industry, took centre stage as Business Events Sarawak and industry stakeholders met to reveal strategies on widening the impact of conferences and incentives to other cities in the Borneo state beyond the capital Kuching.
BESarawak's "Tribal Gathering" also identified eight focus areas to push the recovery of business events: destination branding and marketing, destination development, business development, capacity building, data development and digitalisation, stakeholder collaboration, financial support and good governance.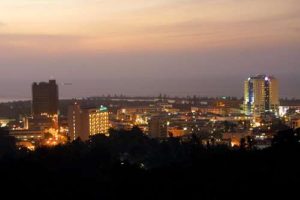 Miri is Sarawak's second city and near the border with Brunei. It is one of the locations chosen to strengthen local business events by building event legacies, economic impact, CSR programmes and support for conference and incentive organisers.
Miri is preparing host several industry events such as fam trips and workshops to promote the city to organisers and secure new leads.
BESarawak is aiming to secure at least MYR93.7 million (about US$22.2m) in total economic impact for Miri this year with the support of local industry partners. Nearly half of this money is expected from delegate spending and RM5.6 million from tax revenue. At least 7,345 long and short-term jobs in Miri are expected to be generated.
More… Sarawak roars with 109 events
Sebastian Ting, Sarawak's Deputy Minister of Tourism, said the meeting with industry stakeholders in Miri laid the basis for strategic planning and aligned with the provincial government's post-Covid development plans.
"The strategic planning combines the aspirations of the local business events and tourism sector, the national agenda for economic impact, the aspirations of BESarawak's board members and BESarawak's vision and mission for higher purpose events that bring both economic and legacy impact for Sarawak," Ting said.
Amelia Roziman, BESarawak CEO, announced statewide strategies for conventions and exhibitions, and corporate meetings and Incentives.
Backgrounder… Sarawak redoubles legacy efforts
"Sarawak is fast becoming an incentive-ready destination," Roziman said. "Ongoing research and development on the organisation's wants, needs and expectations are enabling us to explore new and imaginative ways to create experiences for the right audience. This includes developing new business events products and packages, and revamping existing ones."
Roadshows and networking events are also being planned around Malaysia along with international campaigns to promote Sarawak as a business events destination.
Activities to develop the local industry are also being conducted through TriBE Digital Campus, BESarawak's education platform.