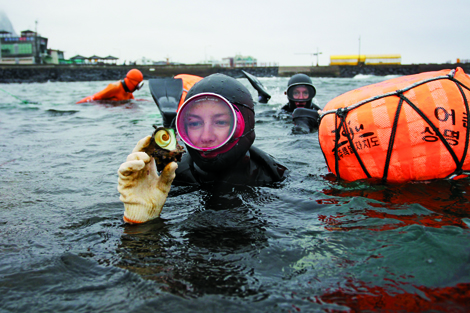 USPs
There is no shortage of destinations flying the green banner when it comes to hosting business events, but on the South Korean island of Jeju, meeting venues are surrounded by natural wonders. The island is reaffirming its position as a northeast Asia conference and incentive destination with its Unesco World Heritage Sites such as Seongsan Ilchulbong, known as Sunshine Peak, or Mount Halla, Korea's highest mountain at 1,950 metres located in the centre of the island. Along the rugged southwest coastline are resorts near the International Convention Center Jeju, which has 2,395 sqm of exhibition space.
More than 200 flights operate daily between Jeju and Gimpo International Airport, near Seoul, and there is no-visa entry up to 30 days from 180 countries.
Jeju has a convention bureau with 19 DMCs,12 PCOs and 25 accommodation providers, among other members. The bureau also operates an International Conference Support Program that includes help renting conference sites, marketing website, cultural performances and airport welcome events.
Venues
ICC Jeju – This world-class facility has hosted the World Aquaculture Conference 2015 and the World Conservation Congress 2012, demonstrating the island's stature among environmentalists. The seven-storey ICC Jeju has 25 meeting rooms in addition to a convention hall for up to 4,300 delegates and a plaza for outdoor events.
Unique – Banquets can be held at Aqua Planet Jeju, the "largest aquarium in Asia", in front of diving mermaids and at sites such as Jeju Folk Village and Mawon (Hall of Korea) with its traditional roofed buildings.
Connections
Jeju's international airport is the second largest in Korea with direct flights to more than 26 cities in addition to hourly flights to and from Gimpo, where long-haul passengers transfer from Incheon. International cities served include Narita, Shanghai, Beijing, Hong Kong and other cities across China.
Touring the island is made easier with bus services, car hire availability and a network of DMCs.
Excursions
Heanyo experience – Villages such as Hado-ri that gave Jeju its iconic diving women also offer groups a chance to experience the fishing, snorkelling or skills used to catch seafood. Haenyo performances can also be organised at Seongsan Ilchulbong Peak.
Golfing, dining – Golfers are spoilt for choice on Jeju with more than 40 courses offering dynamic mountain views. Dining also brings Jeju's volcanic rock formations into play with the Hyatt Regency's Cliff Garden, the Lotte's fountain show and a Glamping Village at the Shilla.