CONFERENCE and incentive organisers from around the world travelled to Macau for the first MICE mega-fam organised by Sands Resorts since travel restrictions in the region were eased following the pandemic.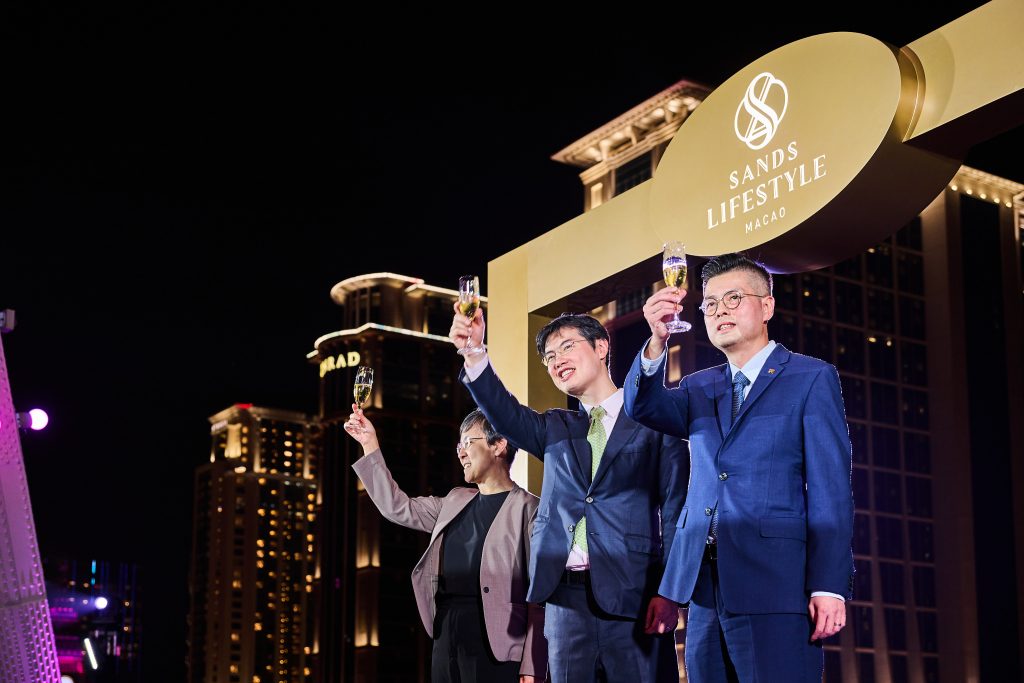 Some 200 business event organisers and media attended the five-day Sands Lifestyle Rediscover Macao held across the three integrated resorts on Sands Cotai – The Venetian, The Parisian and The Londoner.
The October 30 to November 3 event showcased Sands Resorts Macao's extensive range of meeting, exhibition and conference facilities, along with an itinerary that let attendees explore the city's heritage, gastronomy and countryside. 
Sands' capabilities in staging gala events and cocktails were also to the fore with a welcome reception beneath The Parisian's Eiffel Tower, a masked ball featuring a fashion show at The Venetian and a gala at The Londoner Arena.
The overall aim of the mega-fam was to highlight Macau's strengths as an international business events destination with conference, hotels, entertainment and incentive programmes that are hard for others to rival.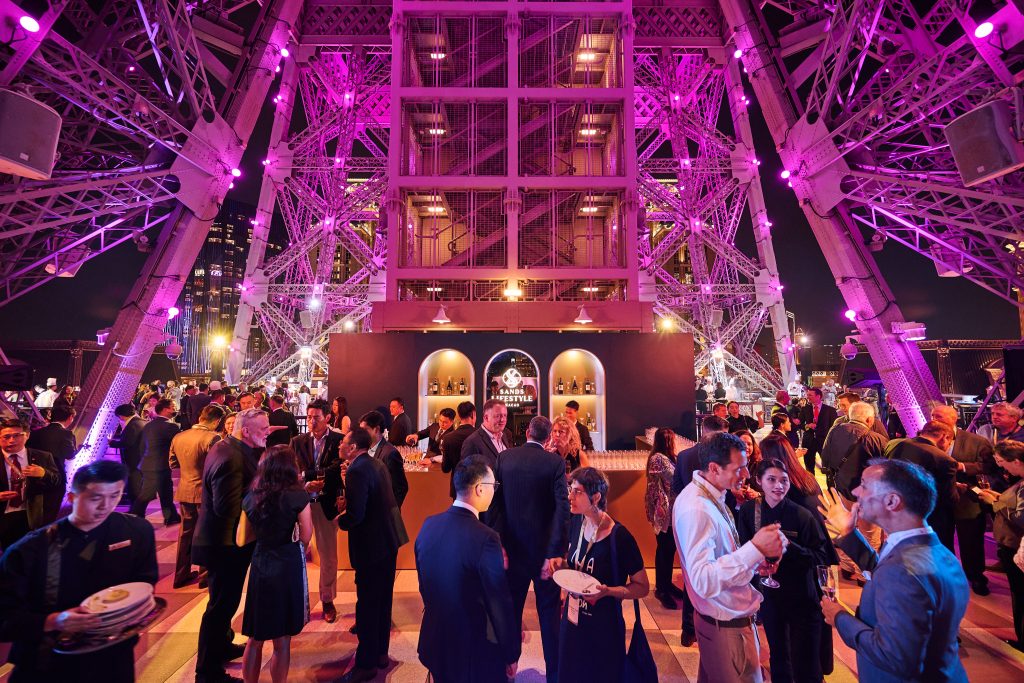 Kris Kaminsky, senior vice president of hotel operations, Sands China, said: "Sands Lifestyle #ReDiscover Macao 2023 is the first post-pandemic mega MICE familiarisation trip that Sands Resorts Macao has organised. The carefully curated itinerary gave attendees an immersive experience of all that makes Macao a world-class MICE destination and showcased our ongoing support of the Macao Government Tourism Office's 'tourism + MICE' initiative.
"We also showcased our comprehensive MICE capabilities, which are needed for seamless and successful MICE events, to our business partners from all around the world."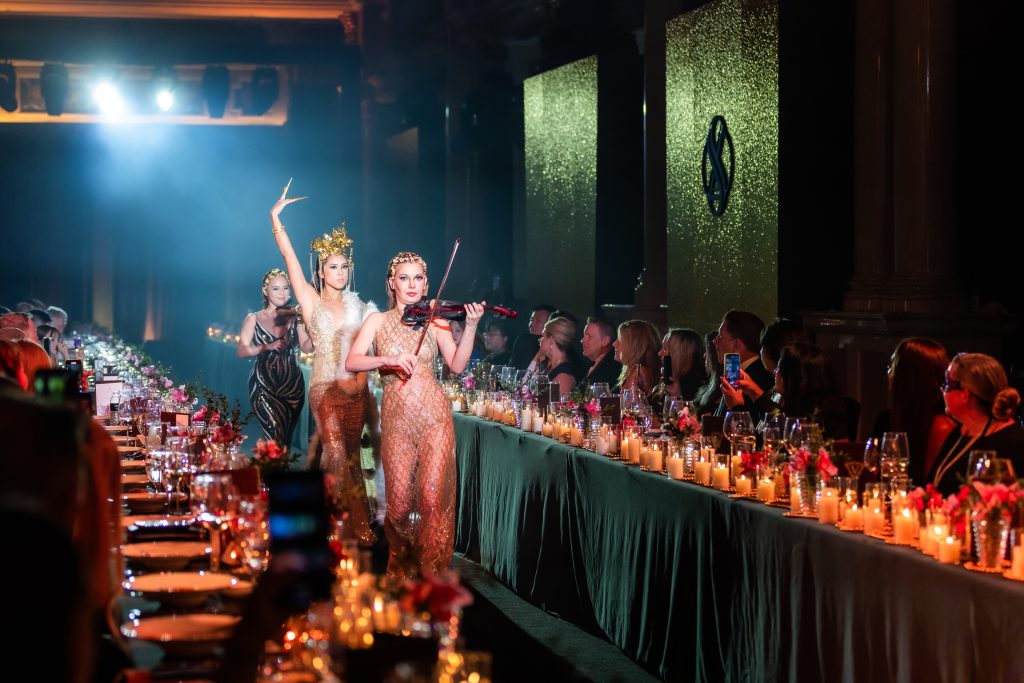 Sands Resorts Macao rolled out its "one-stop MICE" service prior to the arrival of guests . This used digital technology to ensure easy pre-registration, confirmation and the noting of any special requirements with appropriate arrangements made in advance.
Rediscover Macao opened with an open-air cocktail reception on The Parisian's Observation Deck beneath the replica Eiffel Tower. Delegates were welcomed by Grant Chum, chief operating officer, Sands China; Helena de Fernandes, director of the Macao Government Tourism Office; and Sam Lei, acting president of the Macao Trade and Investment Promotion Institute (IPIM).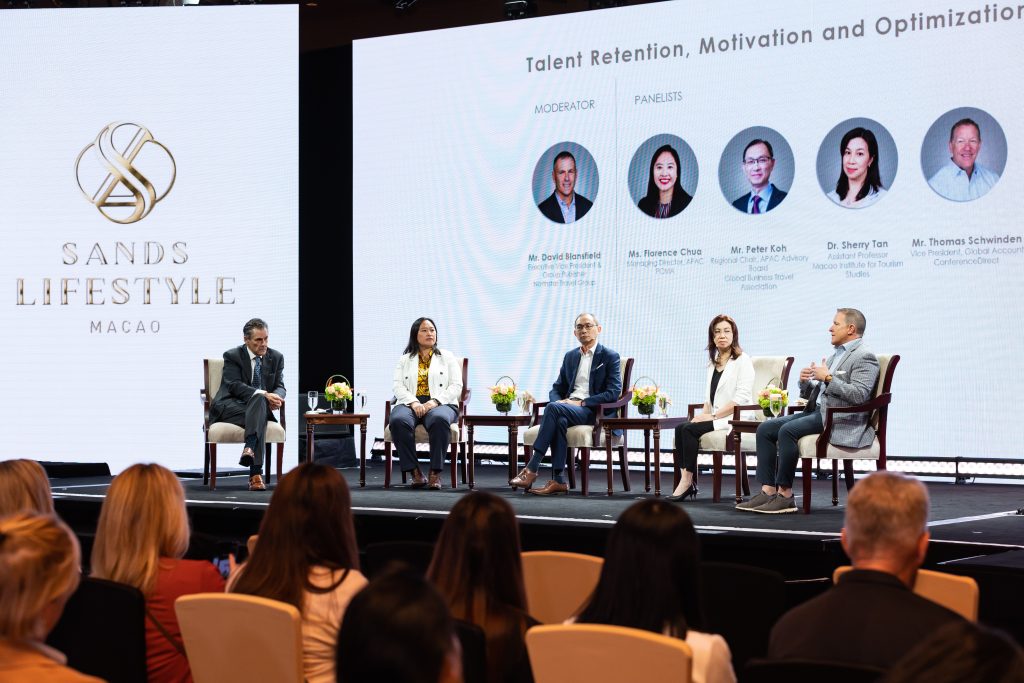 On day two, the Rediscover Macao 2023 Forum was held at The Londoner Macao Smart Stage – Macao's first hybrid meetings space, with professional broadcast quality live-streaming capability and hologram functionality. The forum's two panel discussions were themed "Innovation & Technology from the Lens of an Event Planner" and "Talent Retention, Motivation and Optimisation". In addition to international guests, students from Macao Institute for Tourism Studies also attended.
Chef's Challenge
Teambuilding activities followed with the Chef's Challenge. The interactive culinary event included fun challenges and masterclasses led by top chefs at Sands Resorts Macao including Alex Gaspar, executive director – culinary.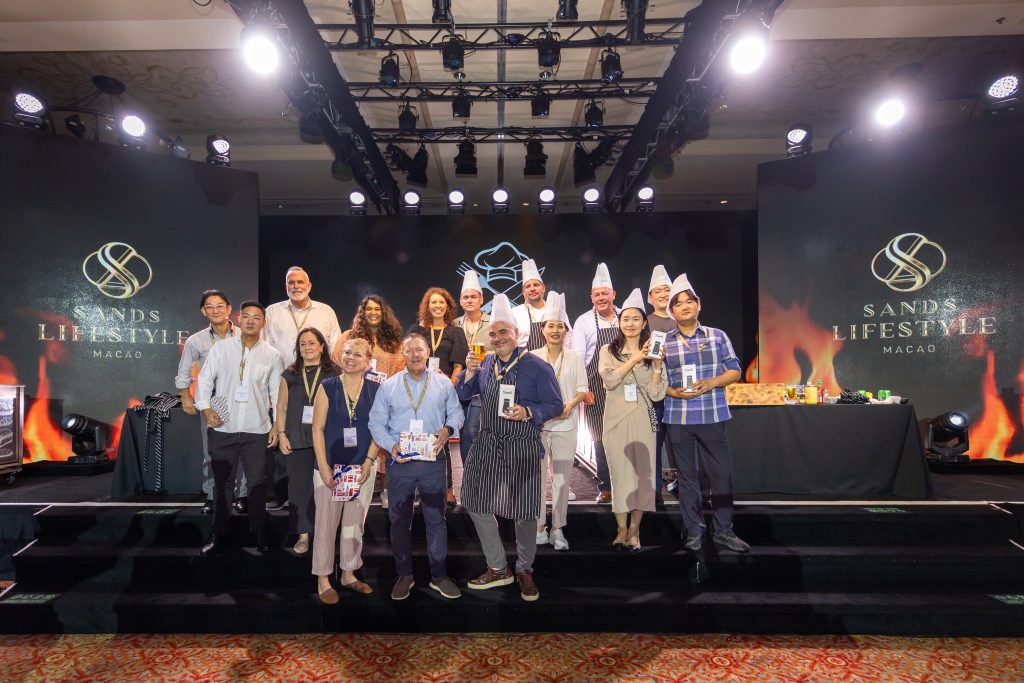 Highlighting the range of activities available was seen with the Wellness Programme held at teamLab SuperNature Macao. This demonstrated the attractions's potential as a unique event space. Groups enjoyed three classes: YogaLates, Qigong, and Guided Relaxation all Meditation, all taking place within the immersive space's artworks.
Expanding knowledge of Macao and rediscovering the city post-pandemic was the focus of Local Exploration. Attendees took part in activities with different themes, from iconic heritage site visits to behind-the-scenes tours for a detailed experience of what makes Macao a distinctive MICE destination.
Deliciously Diverse
As Macao is a UNESCO Creative City of Gastronomy, combined with Sands Resorts Macao's 150-plus restaurants, gourmet experiences were enjoyed. From discovering gastronomic delights at the Taipa Village Dine Around to a  memorable dining event within The Venetian Macao's Colonnade at the Showcase Dinner (which also included a catwalk fashion show from Macao designer Nuno Lopes).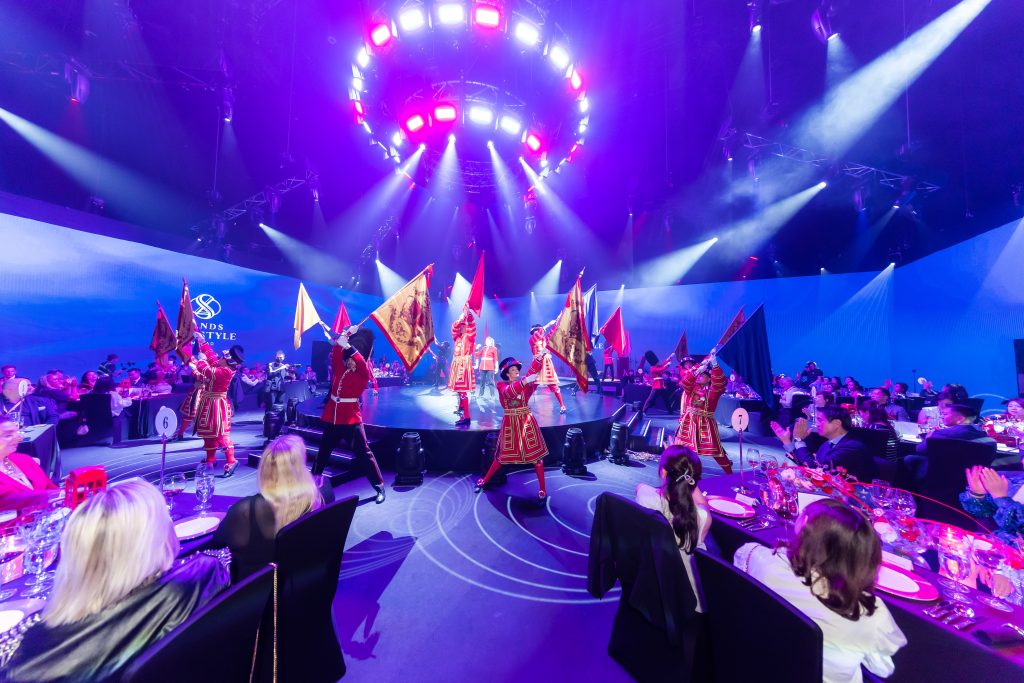 The mega-fam climaxed with a "glittering finale" farewell dinner themed London Jubilee – The Gala which was held at the Londoner Arena. As well as entertainment, the event highlighted the resort's banqueting and event production capabilities.
Main picture: Models strike a pose on a catwalk set between two long tables at The Venetian Macao's Colonnade