JAPAN's meeting industry is optimistic that the relaxation of immigration entry requirements introduced on June 10 is a further move toward a step-by-step re-opening to meetings and incentive groups, despite stringent documentation requirements.
The new regulations, which cover "special exceptional circumstances", includes a new provision: Foreign nationals can enter Japan for a "short-term stay for tourism", but only when a travel agency or similar, such as a DMC, organises the trip and "serves as the receiving organisation of the entrants". Those organisers must be located in Japan and have made applications through the Entrants, Returnees Follow-up System (ERFS), according to Japan's Ministry of Foreign Affairs.
All visitors must also obtain a visa and possess a negative Covid test taken within 72 hours of departure from their home country. Japanese authorities divide countries into red (quarantine required), yellow (no quarantine if triple-vaxxed) and blue (no quarantine).
More… Osaka event 'catalyst' for Japan recovery
Among the messages representatives of Japan shared at IMEX Frankfurt was that event organisers should keep track of these categories and to follow the specific requests of Japan-based destination management companies and other inbound tourism operators. Organisers also need to be aware of national and local regulations on group gatherings.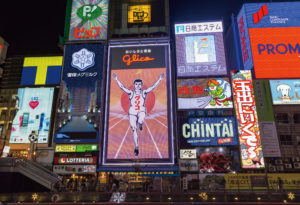 Despite these hurdles, Lance Ferguson, assistant manager, meetings and events, Kobe Convention Bureau, said the country was on the right track.
Ferguson argued that the new regulations may allow more opportunities for event organisers and planners to visit Japan in the short term to prepare for larger groups in the future.
Kobe itself is perhaps best known for its world-famous premium beef but with a population of close to two million it is also Japan's seventh largest city, located on Osaka Bay.
The city is the country's third largest port and home to prefectural, regional and national offices of many Japanese and multinational corporations, such as Kawasaki, Mitsubishi Heavy Industries, Kobe Steel, Sumitomo Rubber Industries and many others.
Ferguson said Kobe benefited from Japan's excellent transport infrastructure. "Kobe is around an hour from Kansai International Airport and is less than three hours from Tokyo by bullet train."
The city has its own regional airport built on an artificial island and is also close to Osaka's second, domestic airport, Itami.
Meetings experts in Kobe's neighbour, Osaka, are also confident that new opportunities are emerging.
Asako Shiomi, manager, MICE Promotion Department of Osaka Convention and Tourism Bureau, noted that the preparations for the world Expo 2025 Osaka have been a major stimulus for Japan's second city.
Opinion from J-Team… DMCs run high-stakes waiting game
A particular focus, she said, was on the second phase of the 24-hectare Umekita mixed development area to the north of Osaka Station, which began a staggered opening in 2013.
Umekita is a large-scale development in former freight yards attached to Osaka Station. The second phase of the project brings in four new hotels within a green-themed environment as well as a major new conference venue, Knowledge Capital Congrès Convention Centre, operated by Congrès (Osaka), one of Japan's leading conference and venue management companies.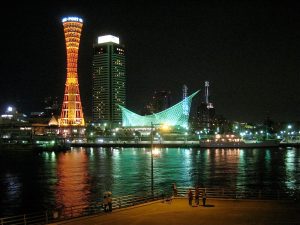 The firm has managed big international conferences such as the UN Kyoto Conference on Climate Change, G7 meetings, as well as IMF and World Bank events. Congrès also manages around 90 MICE and cultural facilities.
A unique selling point of the venue is the convenience of a direct link to JR Osaka Station, as well as access to shopping malls with more than 260 outlets, multiple hotels and corporate offices.
Congrès Inc says this is Japan's first convention centre to offer such comprehensive facilities with direct city-centre station access.
The second site incorporates the eco-friendly concept of "Osaka Midori Life", midori being the Japanese word for green. Shiomi said that the revitalisation of Osaka would be a major attraction to event planners.
Kobe Convention Bureau's Ferguson said overseas organisers should recognise that while restrictions would lift gradually, Japan's traditional focus on hygiene, cleanliness and mask-wearing were deeply rooted. In his view, this may even add to the country's attractiveness for business events in the future.