OVERSEAS visitors are recognised as an increasingly important contributor to Japan's economy as it continues to shift towards a post-manufacturing era. Foreign tourists topped 10 million for the first time last year, as a weaker yen and relaxed visa requirments made Japan more accessible. The country is fast becoming a more attractive business events destination, and has a fantastic capacity for holding outdoor events. With numerous unique venues, and some previously off-limits facilities now becoming available, the options are impressive.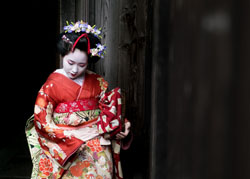 Japan has not traditionally been viewed as an obvious choice for business events due to high costs, culture and lack of language skills. From Japan's point of view, the domestic events sector had been large enough to sustain it without making a push for a larger share of the international market. The country is, however, undergoing a shift from this somewhat insular attitude as its once hefty trade surpluses with the rest of the world have turned to deficits. The upcoming Tokyo 2020 Olympics have also helped make Japan easier to navigate for non-Japanese speakers.
"Japan is progressing gradually but steadily. There are a lot more signs in English, Chinese and Korean. The government's work towards the Tokyo 2020 Olympics is giving extra emphasis, but other cities are also providing more information in English," says Etsuko Kawasaki, manager at the Japan Convention Bureau (JCB), a division of the Japan National Tourism Organization.
One of the standout moments from Tokyo's final presentation at the International Olympic Committee (IOC) Session in Rio last September was television presenter and bid ambassador Christel Takigawa explaining the Japanese concept of omotenashi. The phrase, meaning hospitality and service, has been a buzzword in the domestic media ever since, though the spirit of omotenashi has never been out of fashion in Japan. The level of service here is simply so good that it makes attending nearly any kind of function a pleasure. The attention to customers' needs at a regular shop or business hotel in Japan is comparable to high-end establishments elsewhere.
And while high-end in Japan is still very expensive, the country as a whole has become more reasonable. Decades of deflation, while bad for the domestic economy, have brought prices down compared to many other destinations, an effect further enhanced by the recent weakening of the currency.
"I don't think Japan is more expensive than other major destinations now. Even with the sales tax having gone up from 5 per cent to 8 per cent, it is still lower than it is in many places in Europe and the U.S. People are often surprised when they come to Japan and find it's cheaper than they'd thought it would be," says the JCB's Kawasaki.
As with any event, the location, facilities and price are the primary considerations when looking at outdoor venues, and the local knowledge of a professional partner or convention bureau is probably still more necessary in Japan than elsewhere. Weather, too, is a factor when planning outdoors, and temperatures in Tokyo range from an average of 6°C in January, to 27°C in August, with rainy season and typhoons also part of the equation (see When to Visit). Food, on the other hand, is an area where there is far less fluctuation, in that it is almost consistently excellent, though certainly not lacking in variety (see What to Eat).
Tokyo
Japan's capital barely needs introduction, and the megalopolis is certainly a challenge to sum up in a few lines. It offers almost everything a visitor could desire, from history to modernity and excitement to tranquillity, and much more besides.
A new sight on Tokyo's skyline is the 52-storey Toranomon Hills complex, which houses the Andaz Tokyo boutique hotel on its top six floors. The new addition opened in June and features a semi-enclosed rooftop bar space on the 52nd floor. The space is available for events and promises breath-taking views over the city.
Within walking distance of the sparkling modernity of Toranomon Hills lies a building drenched in history. Zojoji Temple was founded in 1393, and moved to its current location in 1598. Although the main temple has burned down and been rebuilt many times since then, its imposing 29-metre by 21-metre Sangedatsumon main gate dates back to 1622 and is credited as being the oldest wooden structure in Tokyo. The temple contains numerous designated important cultural artefacts, including scrolls, images of the Buddha and the gate itself, as well as a mausoleum containing the tombs of six shoguns. The temple serves as the centre of the Jodo Shu (Pure Land Sect), one of the major Buddhist schools, for the Eastern side of Japan.
"The view from inside the temple grounds, of the roof of the main building, with Tokyo Tower in the background, is said by many people to be an iconic image of Japan," says a spokesperson for the temple. A number of the courtyards around the temple are available for use as event spaces, including the main area offering the impressive view of the main building.
The pre-opening organiser's evening reception for the Japan Association of Travel Agents' JATA Tabihaku Travel Showcase 2013 was held at Zojoji in September last year.
The Hacienda del Cielo bar and restaurant in the trendy Daikanyama district also offers great night views of Tokyo Tower from its ninth-floor rooftop. The Sky Dining area can accommodate 40, and costs from ¥150,000 (US$1,500), while the adjacent Vista Lounge also holds 40, though in a larger space, and costs from ¥250,000 (US$2, 458). Food and drink plans are available, and the Hacienda's signature margaritas come highly recommended as part of a ¥2,500 (US$25) drink course. The food, which is described as modern Mexican, is good enough to warrant a visit to the restaurant outside of an event. The décor outside is smart and stylish, with blankets and heaters available to make the venue more practical during cooler parts of the year.
Meaning 'house in the sky' in Spanish, the Hacienda del Cielo is extremely popular with young Tokyoites and requires reservations well in advance for tables outside. Booking very early to rent the outside spaces would be strongly advised.
Osaka
One of Japan's most celebrated culinary centres, Osaka benefits from superb transport links, including Kansai International Airport and bullet train connectivity to Tokyo and beyond.
"Being located in the centre of Japan, Osaka also offers easy access to the historical sights of Kyoto and Nara, the largest concentration of UNESCO Heritage Sites in Japan," explains Asako Shiomo, assistant manager at the convention promotion department of the recently renamed Osaka Government Tourism Bureau (OGBT).
The new Grand Front development, featuring the tallest building in Japan, hosts events every week, and includes a convention centre. Prices in Osaka, especially for accommodation, are lower than in Tokyo.
The Art Grace complex offers various options for outside events based around its poolside spaces, named Venizia, Nice, Oxford and Santa Monica. The Gehinkan Terrace, part of the Expo 1970 Park, is another impressive outdoor space, and one that is often used as part of events organised by nearby Osaka University, according to Shiomo. Further information about both locations can be obtained from the convention department of the OGBT or local DMC companies.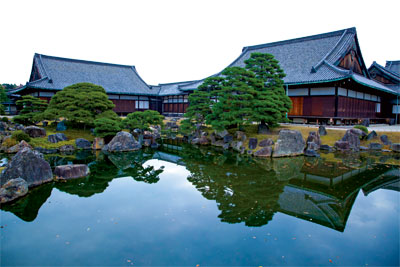 Kyoto
A 30-minute drive from Osaka, or less than half that by bullet train, lies the ancient capital of Kyoto, home to around 2,000 shrines and temples. The city is also famous for its warm hospitality and rich food culture.
The latest addition to the city's meetings venues is Nijo Castle, a centuries-old UNESCO World Heritage Site, the sprawling gardens of which became available from March this year. "Nijo Castle is almost completely unchanged from the Edo Period (1603-1867). It is truly unique and its important cultural significance is something we want to be understood and passed on to future generations," says Nobuhiko Umebayashi, the castle's business events planner.
Kennin-ji is the oldest Buddhist temple in Kyoto, founded in 1202, and is the largest available in the city for events, capable of holding 400 guests in its Zen garden.
"The inside part of the temple that is used for events has no external walls, and all the screens are removed, allowing for a very fluid space that incorporates the gardens," says James Widgren, marketing co-ordinator of the Kyoto Convention Bureau.
Another of Widgren's recommendations is Toei Kyoto Studio Park, a venue based around the Kyoto studio of one of Japan's largest film companies, which shoots many of its famous period productions there and around the city. Events at the venue can incorporate shows, offering guests the opportunity to participate, featuring costumed ninjas, samurais and feudal warlords.
Yokohama
The port of Yokohama, Japan's second largest city, has long been welcoming to outsiders, with its history of being home to the country's first foreign communities and a centre of international trade. In more recent years it has hosted numerous events and conferences, large and small.
The Dockyard Garden, a restored 19th century dock that sits at the foot of the iconic Landmark Tower, provides a stunning backdrop for an outside event, impressively illuminated during the evening at the centre of Yokohama's waterfront.
South of the city is the magnificent 175,000-sqm Sankei-en Garden that features ponds, streams and a 15th century three-storey pagoda, relocated from Kyoto. The traditional Kakushokaku guesthouse in the grounds allows for buffet dining events both inside and on the front lawn, for up to 200.
FUN-FILLED VENUES
Tokyo Disney Resort 
For a unique business events space, Japan's popular Disney Resort, located 15 minutes from central Tokyo, can accommodate up to 1,000 guests for cocktail parties and sit-down dinners. The resort includes two separate theme parks: Tokyo Disneyland and Tokyo DisneySea, and a themed shopping complex. There are three Disney hotels and six other affiliated properties offering a total of 5,500 guest rooms with combined business events facilities for up to 2,500 people.
Tokyo Summerland 
One hour west of the capital, in the city of Akiruno, is Tokyo Summerland, a themed water park covering a massive 1.3 million sqm with roller coasters and indoor and outdoor pools. With a capacity for 9,000 visitors, the park is available for exclusive use – making it an unusual venue for exhibitions and off beat business events gatherings.
Universal Studios Japan, Osaka 
Closely based on its sister parks in the USA, Universal Studios is a great off-site venue for groups. The park includes ten themed areas offering a variety of movie-related rides, shows and other attractions. The newly-launched flagship attraction, The Wizarding World of Harry Potter, is based on J.K Rowling's Harry Potter series, and includes the Flight of the Hippogriff ride.
TOKYO INCENTIVES 
In a bid to lure business to the capital, the Business Events Team at the Tokyo Convention & Visitors Bureau (TCVB) offers two programmes for planners selecting destinations for corporate meetings and incentive travel for groups of 50 attendees or more.
The first programme consists of small gifts for participants and VIPs; a welcome at the airport; and a choice of one themed entertainment option, including a ninja warrior show, girls dressed in Kimonos, and a Taiko (Japanese drum) performance.
The second programme is designed for the decision makers of the business event being considered for Tokyo. TCVB will cover the airfare for a round trip to the capital and accommodation for a maximum of five nights, for a maximum of three persons per event for those in the process of organising an event for a group of at least 500 attendees, staying for a minimum of two nights in Tokyo.
Hiro Fujimura, director of sales at the TCVB Business Events Team explains, "We have long been supporting association meetings, but this is the first time we have launched a programme for corporate events. Tokyo is a very unique and exciting business events destination, and we definitely see an increasing interest from the surrounding Asian market when it comes to incentive travel. We are also a very popular destination for corporate meetings. I hope planners worldwide would take advantage of this opportunity to visit Tokyo- an energetic city heading to the success of the 2020 Olympic and Paralympic Games."
businesseventstokyo.org/special-offer-for-corporate-events
WHEN TO VISIT 
Four distinct seasons are something most Japanese are very conscious of and attuned to – with good reason. It can be hard to believe that the cold, and occasionally snowy, Tokyo of January and February is the same city as the sweltering metropolis of July and August. The rainy season, or tsuyu, usually begins on the southern island of Kyushu in early June, and sloshes its way north across the country, clearing Tokyo in mid to late July. Once the clouds clear, the heat and humidity really fires up, finally abating around September, though the occasional typhoon can strike until mid-October. Autumn is welcomed both for the end of the summer heat and for the changing colours of the leaves, regarded in Japan as one of nature's most impressive transient beauties. The koyo colours of Kyoto are particularly treasured, with tours to the city based around viewing them, always in high demand.
The Japanese winter, while sometimes dropping into minus territory, is generally a clear and dry affair, with sunny days the norm.  Winter is still a little too chilly for outdoor events, which are probably best suited to Japan's favourite season, spring. It is not only the famous cherry blossoms, the blooming of which is tracked on the nightly news as it makes its spectacular way north, but also the ideal temperatures and lack of humidity that just give it the edge as the perfect season to be entertaining outdoors in Japan.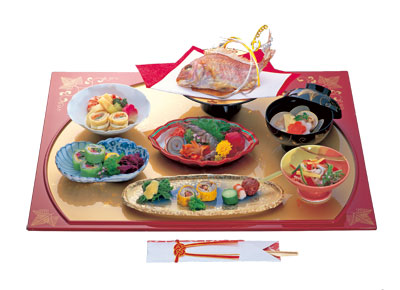 WHAT TO EAT
Back in 2007, when Michelin launched its first Tokyo guide, it gave the city more stars than Paris, New York and London combined. There were, unsurprisingly, gourmand grumblings in those rival capitals about it being a marketing ploy to sell guides in Japan. When the Kansai area guide – covering Osaka, Kyoto, Kobe and Nara – was released, awarding hundreds more stars, it only confirmed what many residents of Japan already knew: the country's restaurants serve some of the best food in the world.
Michelin stars aside, it's not the high-end restaurants that sets Japan apart, but the lower-to-middle end eateries. From the corner noodle shop to the hole-in-the-wall sushi bar, the food is almost always right on the mark, prepared and served with the kind of care and dedication that demands top dollar in most of the world.
"I recently took some European visitors out in Osaka for kushikatsu [a local speciality that is akin to deep-fried kebabs]," says Asako Shiomi, assistant manager at the convention promotion department of the Osaka Government Tourism Bureau. "They really loved the informal atmosphere and the price."
It is difficult to find bad food in Japan: whether at a restaurant or from a catering company, the standards are almost universally high. From fresh sushi to hearty noodles, from the haute cuisine of kaiseki ryori to the omelette-like okonomiyaki, the quality and variety are superb.
When organising the food at an event in Japan, ask for some recommendations from the DMC or catering company, and find out what the local specialities are. Even if you take a gamble and order something unfamiliar, the food is unlikely to disappoint.
THE PROFESSIONALS
Congre 
Tel: + 81 3 5216 5551
eng-inq@congre.co.jp
Convention Linkage
Tel: + 81 3 3263 8686
Email: cl1@c-linkage.co.jp
Convex 
Tel: + 81 3 3589 3355
Email: info@convex.co.jp
Japan Convention Service
Tel: + 81 3 3508 1211
Email: jcs-pco@convention.co.jp
ICS Convention Design
Tel: + 81 3 3219 3531
JTB Communications
Tel: + 81 03 5434 8160
Email: info@jtbcom.co.jp
The J-Team
Tel: + 81 3 6435 0731
Email: mail@thejteam.jp
Kyoto Convention Bureau
Tel: + 81 75 212 4140
Osaka Government Tourism Bureau
Tel: + 81 6 6282 5911
The Japan Convention Bureau 
Tel: +81 3 3216 2905
Email: meetjpn@jnto.go.jp
Tokyo Convention & Visitors Bureau  
Tel: +81 3 5579 2684
Email: businessevents@tcvb.or.jp