'A SHOT in the arm' has been delivered for live events in Macau with the first in a series of musical and cultural performances taking place.
Local performers and more than 200 people from the city's entertainment industry joined forces with sponsors to organise "Suncity Group Rooting for Macau – SIM! Music Festival 2020 at the Venetian Macao" at the weekend.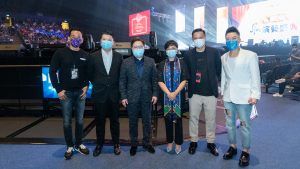 Dignitaries at the event included Macau Deputy to China's National People's Congress of PRC, Kevin Ho; president and executive director of Sands China, Wilfred Wong; and Suncity Group CEO Alvin Chau; and Maria   Helena   de   Senna   Fernandes ,   director   of   Macau   Government   Tourist   Office.  They also served as adjudicators and presenters for the show.
A spokesman for Suncity said the company wanted to back recovery efforts for Macau's live entertainment industry as title sponsor in the month-long series of performances using local artists and performers.
The event has been described as a "shot in the arm" for Macau's cultural industry which has been heavily impacted by the pandemic and comes as hotels reported 80 per cent occupancy average with bookings for China's Golden Week holiday.
Another event titled "Suncity Group Rooting for Macau – SIM! Full Band festival 2020" is planned for September 26 featuring 13 local rock bands plus DJ performances.
"2020 has been a year full of difficulties," said Suncity CEO Alvin Chau. "With the impact of the pandemic, performing arts and cultural industries in mainland China and Macau have been hit hard. Most large-scale musical performances have also been suspended.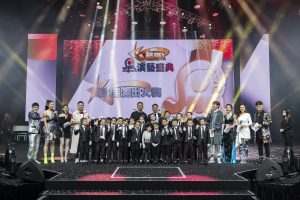 "As the first music festival of this year, 'Rooting for Macau – SIM! Music Festival 2020' brings more positive energy to Macau society as well as the cultural industry, pro-actively supporting the development of Macau's industrial diversification."
The event comes as Macau recorded a nearly 207 per cent jump in visitors in August over the previous month as Covid-19 border restrictions on mainland Chinese visitors eased, it still represented a 93.7 percent year-on-year decline, Asia Gaming Brief reported, quoting government figures.
Mainland Chinese accounted for over 200,000 arrivals, with 23,400 from Hong Kong and 2,900 from Taiwan.
China's Golden Week holiday, which begins on October 1, is also shaping up as a much needed bonus for Hong Kong with five out of 23 hotels surveyed by Morgan Stanley fully booked with an average occupancy rate of 80 per cent.
The easing of visa restrictions enables travellers from across Guangdong province to visit Macau under individual and group permits. This is due to be extended to the rest of China from tomorrow.