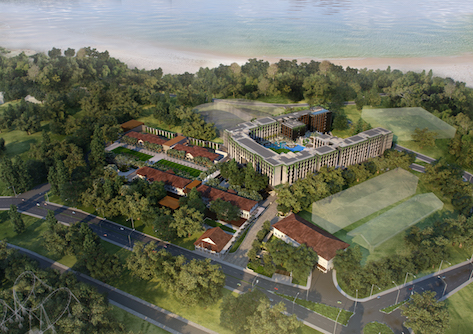 SINGAPORE'S Sentosa is to undergo a "game-changing" move towards more affordable opportunities for business events thanks to three new hotels set to open in 2019.
Far East Hospitality, a leading operator of hotels and serviced residences in the city state, announced that the Village Hotel at Sentosa and The Outpost Hotel will open Q1 2019. The Barracks Hotel is due to open Q3 2019.
Arthur Kiong, chief executive of FEH, told a press conference at ITB Asia on October 18 that the developments would break the dominance of luxury rooms and make the resort island more accessible to event organisers and Singaporeans seeking a city break
Kiong said Sentosa would function as a "gateway and getaway" with groups being able to stay and hold events on the island and using Sentosa as a base while also making it attractive for local organisers.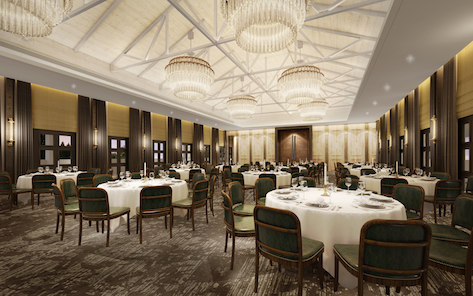 "This will transform tourism in Sentosa as it's currently 90 per cent luxury accommodation. Far East Hospitality is to provide mid-tier rooms in niche products," Kiong said
He said the openings would benefit event organisers by offering more than 800sqm of flexible space including an events centre featuring Revelry Hall (above) as part of a "meticulously restored " heritage building and areas such as The Commune (below).
"Resorts World Sentosa's convention centre is big, but has insufficient rooms as 90 per cent are in the luxury class and with 85 per cent occupancy all-year round, Kiong added. "We want to be as egalitarian as possible… currently that is one option that is not available in the market.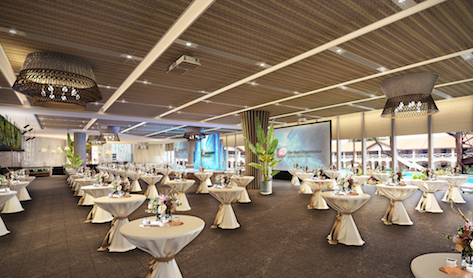 "We wanted to attract more locals to consider Sentosa as a leisure destination. For so long the success of Sentosa has been a double-edged sword: even though it was so close, local Singaporeans tended not to go there. That is why the Far East development will be a game changer by coming in with mid-tier specialised products that will enhance Sentosa and also attract more events.
"Sentosa should not be seen as a place only for foreign tourists as it's only an 11 minute drive to the CBD.
"There is a tunnel link to the city and from the airport it's 22 minutes from the arrival gate using the ECP [expressway]."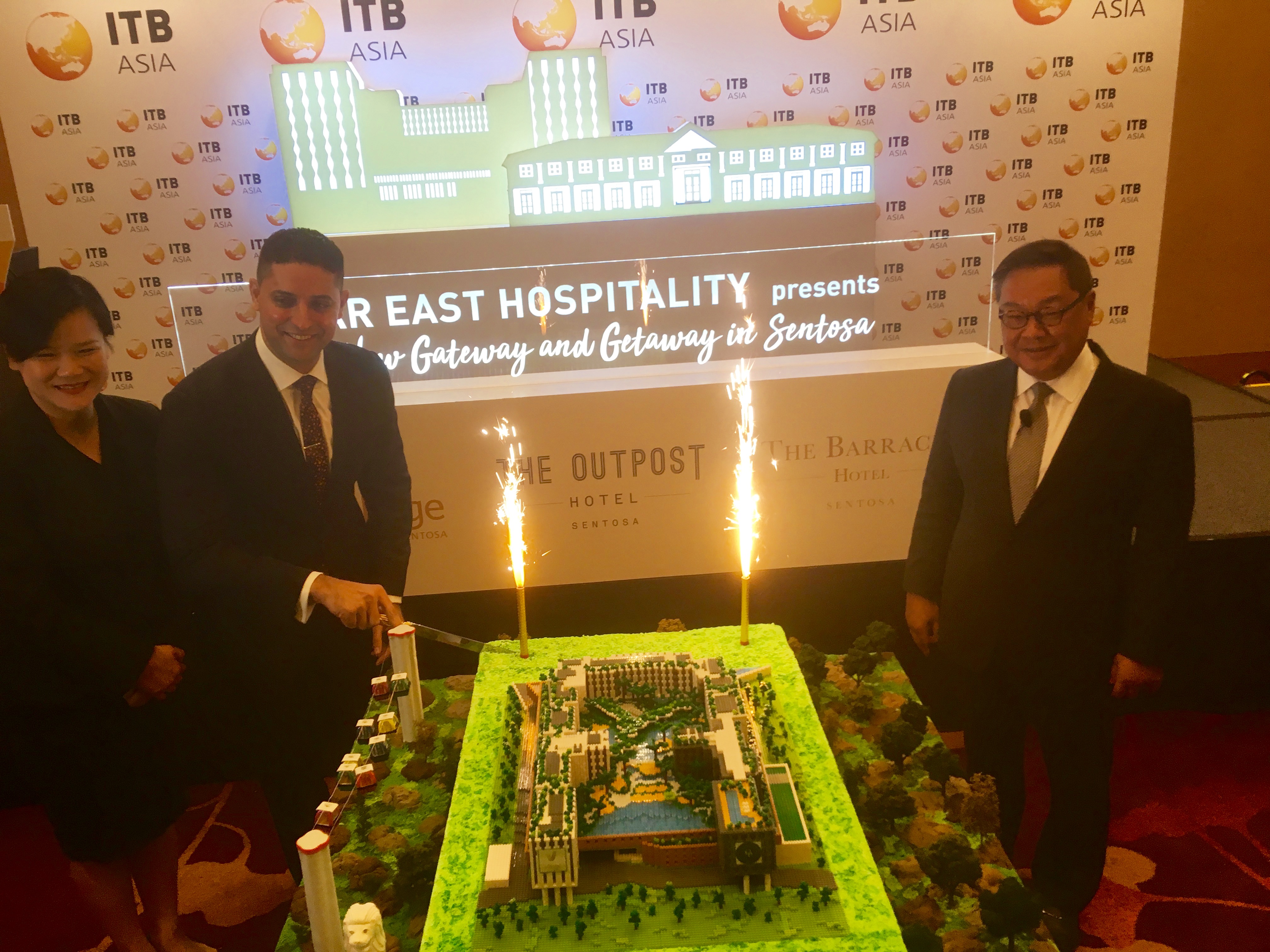 Above: Arthur Kiong (right) at the announcement of Far East Hospitality's three new hotels on Sentosa. A special cake was prepared for the press conference at Marina Bay Sands during ITB Asia 2018