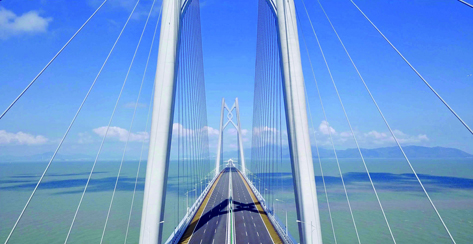 WITH the bridge and tunnel linking Hong Kong to Zhuhai and Macau now open, there has been a stirring of interest among event planners on either side of the Pearl Delta about how meetings and incentives will play out in a new era for the region.
This new era is headlined as the Greater Bay Area (GBA) and is geographically symbolised by the HZMB, the initials that include the three ports linked by the 55km seabridge and tunnel link.
China's central government has approved a blueprint that will create a new economic region that draws Hong Kong, Macau and nine neighbouring cities in Guangdong province closer.
The GBA would have a combined population of 67.6 million in an area of 56,500 square kilometres – and cover a region that accounted for 12.5 per cent of China's gross domestic product in 2016, according to official reports
MIX joined a group from the Hong Kong chapter of the International Live Events Association to cross the bridge for an event at Zhuhai International Convention and Exhibition Centre (ZHICEC), organised by the Macau Incentive and Special Events Association, but there has not yet been a rush by venues or organisers to host events that span destinations on either side of the HZMB.
Despite officials from two venues signing agreements to use the bridge to host dual events, since the bridge opened any fanfare has been muted at AsiaWorld-Expo, next to the Hong Kong port of the bridge, and ZHICEC in the Shizimen New Business District, a short drive from the Zhuhai section.
As far back as 2015, however, both venues agreed to explore the hosting of dual events once the bridge opened. This is in contrast to the way event organisers in the region are encouraging each other to make the most of the Greater Bay's potential.
Future Delta roles for Hengqin and Macau – Professor Brian King
Macau Incentive and Special Events association (MISE) has ramped up its education programmes for members in anticipation of increased interest in the new link between the former Portuguese enclave and Hong Kong. An IAPCO seminar on attracting congresses was held last December, and a Certified Incentive Specialist certification from the Society for Incentive Travel Excellence (SITE) followed in January.
The December event saw Ovation co-founder Patrick Delaney, of Dublin-based SoolNua, Oscar Cerezales, of MCI Asia Pacific, and Kim Myhre, of MCI Experience, London, for a three-day IAPCO Bespoke Edge Seminar at the Sheraton Grand Macao.
One reason for a lull in enthusiasm among officially backed venues for pan-Greater Bay Area business events, incentives and conferences is that most eyes are on the date February 21 when the full details of the GBA's blueprint will be released by the central government in Beijing.
More on this… Event players eye returns from Pearl Delta bridge
The blueprint is expected to allocate roles for each of the "nine plus two" cities of the GBA that encompasses the two special regions – Hong Kong and Macau – along with nine major cities in Guangdong province. Hong Kong is expected to take the lead in international finance, Zhuhai in aviation and maritime, Macau as an entertainment destination with strong links to the Portuguese-speaking world, and Shenzhen, just to the north of Hong Kong leading on hi-tech innovation. Guangzhou, Foshan, Dongguan and
Another Greater Bay landmark on the rise is New Shizimen Business District with ZHICEC with the Zhuhai Tower as its centerpiece. On the other side of a bridge across a tributary of the Pearl River is the Hengqin New area, a 106 square kilometre island between Zhuhai and Macau. Guangzhou, Foshan, Dongguan and other districts are expected to continue their role in the industrial manufacturing heartlands of southern China.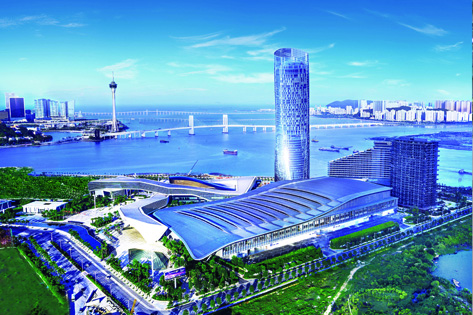 SHIZIMEN
Work is underway next to Zhuhai International Convention and Exhibition Centre on an additional 51,750 sqm of meeting space in a second phase for the venue that will also include 273,000 sqm of office, retail, leisure and entertainment facilities.
International events held at ZHICEC have included the Soccerex conference and exhibition which was sponsored by Huafa, the group behind the venue and surrounding Shizimen Business District, and Da Heng Qin, the company overseeing development on nearby Hengqin island.
Soccerex, operated by a London company, brought together senior figures in the international game, including Fifa general secretary Fatima Samoura and senior officials from the Chinese Football Association and top European clubs such as Borussia Dortmund, Manchester City, Manchester United, Bayern Munich, Barcelona and AC Milan.
Soccerex 2018, with more than 1,500 attendees, was the brand's first in China and will be followed by a second event in Sanya in May.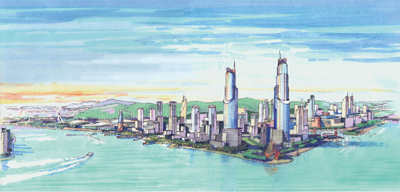 HENGQIN
Another engineering feat is found near the Macau-Zhuhai section of the HZMB. Zhuhai's first underwater tunnel will form part of a new road network serving the Hengqin New Area and connecting the island with the Shizimen New Business District.
Hengqin will be playing a big role in the Greater Bay story as the island develops as a new area with a "science city". Development will be based around several main industries including leisure and tourism, business services, financial services, cultural and creative industries, and research and development in education and technology.
Hengqin has already established an international tennis centre and will have a wetland area and "green" spaces to balance the infrastructure investment that is being ploughed into the island.
Chimelong mega resort is the only property with extensive meetings facilities presently in Hengqin, but there is a growing number of Macau and Hong Kong businesses, along with a campus for the University of Macau. Hengqin is seen as helping to diversify Macau's economy so that it relies less on gaming revenue and among the projects is the Macau Arcade Plaza, a 23,000 sqm commercial, retail and leisure landmark where hotels are also planned.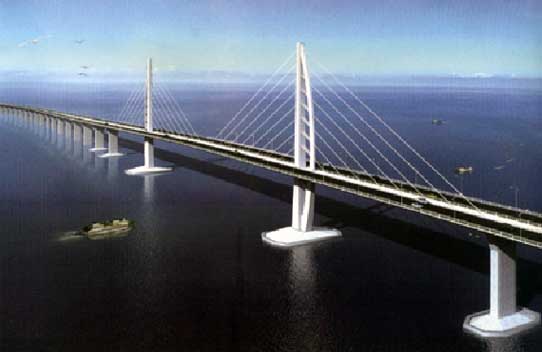 BRIDGE TO POWER
Chinese President Xi Jinping opened the Hong Kong-Macau-Zhuhai Bridge on October 28, and then made his fourth visit to Hengqin where he again emphasised the crucial role of the island, this time at a science park dedicated to traditional Chinese medicine. His inspection tour continued to Zhuhai and on to the manufacturing heartlands around Guangzhou.
At either end of the HZMB are two major convention venues: AsiaWorld-Expo and the Zhuhai International Convention and Exhibition Centre, ideally placed for the hosting of joint events. This could involve a large incentive at Hong Kong's AWE, a conference at ZHICEC and a gala or post-conference tour in Macau and Hengqin.
Coach operators are already running services across the bridge from districts in Hong Kong to resorts such as the Venetian. However, passengers have to alight at port buildings serving each destination to undergo customs and immigration checks before continuing their journey.
The bridge, along with the new high-speed train service from the Kowloon area of Hong Kong to a station in Guangzhou, is seen as fostering closer economic integration. Organisers such as Stuart Bailey, who is also chairman of the Hong Kong Exhibition and Convention Industry Association, say buyers will use the 47-minute journey to take in events and meetings in both cities.