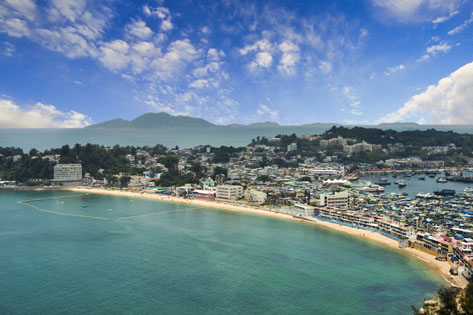 CURATED experiences that leave an enduring memory on visitors have become an integral part of post-meeting or incentive travel programmes. Hotels have now caught onto the trend as they realise that experiences can no longer be confined to inside the property, however grand it may be.
As the Greater Bay vision looms for Hong Kong with destinations across the Pearl Delta becoming more economically integrated, MIX begins a series on how hotels are curating unique experiences that endeavour to give an authentic insight into their localities.
We begin with Hong Kong where luxury hotels have reached out to local experts to help organise special tours of neighbourhoods and insights into local culture for guests.
Several hotels are joining this curated-experience movement. Mandarin Oriental Hong Kong has announced four curated experiences for guests. Among the tips provided to guests by its Destination MO website are the charms of Cheung Chau, just one of Hong Kong's 260-plus islands.
Urban Photography Experiences
This photographic journey is aimed at capturing the spirit of Hong Kong through a camera lens with one of the region's top travel photographers. Guests can gain insights into architecture and geometry or document the city's unique street life.
Accommodating up to two guests, the half-day tour is priced at HK$3,000 (about US$382 for four hours, and the full-day tour at HK$5,000 (seven hours).
Enlightened Walks
Led by a resident filmmaker, this tour is tailored for guests looking to learn enlightening facts, figures and trivia, together with fascinating observations into the lives of Hongkongers. This tour is priced at HK$850 per hour for up to two guests, HK$1,050 per hour for three guests and HK$1,200 per hour for four guests. A minimum four-hour booking is required.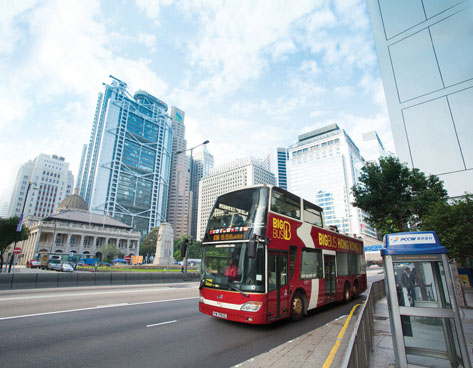 Hong Kong Food Walks
The city is home to some of the most exciting local dining experiences in the world.Guests can join a renowned local food writer on a culinary tour to discover some of the best that Hong Kong's backstreets, food culture and local markets has to offer.
The tour is priced at HK$890 per hour for up to two guests and HK$970 per hour for three guests. A minimum four-hour booking is required.
Bespoke Art Walks
The hotel works with established artists and fosters new talent year-round. These curated art walks are led by local art connoisseurs and include visits to some of Hong Kong's most renowned contemporary Chinese art galleries; delving into the history of Hong Kong and Greater China through art and antiques; or going off the grid to uncover some of the city's most cutting-edge art found in not-for-profit spaces.
This tour is priced at HK$2,000 per hour for two to six guests. A minimum four-hour booking is required.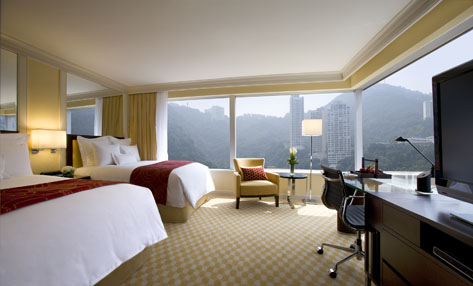 GET ON BOARD WITH JW
Another hotel is leveraging the Peak Tram and double-decker tour-bus operations near its Admiralty neighbourhood. JW Marriott Hong Kong's Discover Hong Kong package has a tour designed by local experts for visitors. It includes two tickets for the double-decker open-top Big Bus, the Peak Tram, entry to Sky Terrace as well as the Star Ferry.
Partnering with Big Bus Tours, the package includes a ride around Hong Kong Island, featuring city landmarks such as Mid-Levels, Peak Tram, Victoria Park, Ocean Park, Repulse Bay, Stanley Market and the floating restaurant in Aberdeen. Guests can enjoy the hop-on-hop-off service along the selected route to explore the city at their own pace.
There is also a fast-lane pass for the historical Peak Tram to enjoy the sights of Victoria Harbour from up high. jwmarriotthongkong.com
OTHER PACKAGES
Galaxy Macau is offering a "Go Beyond the Possible" MICE package. The offer includes 5 per cent off on master bill room charges, meeting packages and banquets; complimentary welcome drinks for up to 100 guests at the main hotel of stay; ferry tickets from Macau to Hong Kong (Central or Tsim Sha Tsui terminals); coach transfer from the Macau ferry terminal to Galaxy Macau (up to three coaches); a room upgrade and complimentary room for every 25 rooms booked. Groups can enjoy the package before December 31 for bookings made by June 30. galaxymacau.com
PRESIDENTIAL COCKTAILS
Groups can book the duplex-style Presidential Suite of the Regal Kowloon Hotel for cocktails between 6-10pm. The suite is located in the top two floors of the hotel and has fine views over Victoria Harbour.
Basic hire charges are HK$10,000 from Monday to Thursday, and $12,000 Friday to Sunday. The package includes canapés, cup cakes with a company logo, two hours unlimited serving of soft drinks, juices, local beer and Regal house wine. The offer is valid until December 31 and terms and conditions apply. regalhotel.com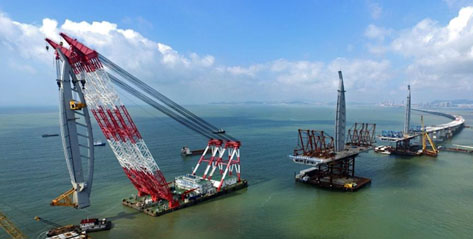 A BRIDGE SO FAR
Delays are practically second nature to any massive civil engineering project – and the Hong Kong, Zhuhai, Macau Bridge – or HZMB – is no exception.
The 55km HZMB had been slated for a 2016 opening, but invites from the mainland Chinese authorities for media to visit sections of the bridge have raised hopes for an opening this year.
In the long-term view of business event, conference and incentive travel planners, however, the prospects appear worth the wait.
As well as providing an economic boost to Hong Kong, Zhuhai and Macau, China's government envisions a Greater Bay Area that will comprise cities across Guangdong province including Guangzhou, Shenzhen, Foshan, Zhongshan, Dongguan, Huizhou, Zhaoqing and Jiangmen.
To prepare for any influx of international conference and incentive groups arriving at Hong Kong International Airport, for any events held at destinations across the Pearl River Delta, the city's Airport Authority says it will work with planners to ensure a seamless journey for groups using the bridge or ferry services to Pearl Delta destinations.
Services include dedicated counters for transfer to Macau by bridge or ferry, in addition to other ports along the Pearl Delta.
Cotai WaterJet, which operates services to Macau's Taipa ferry terminal, has entered into a codeshare agreement with Cathay Pacific that enables travellers to book a single itinerary through to Taipa on one of six daily ferries via the SkyPier at Hong Kong airport.
The codeshares enable delegates' luggage to be checked all the way through to the final destination in Macau and even into a designated conference hotel. Initially open to
those travelling from Australia, Canada, New Zealand, Singapore and the US, the service is set to roll out across additional international markets in future.
Back in Hong Kong, the Airport Authority also has initiatives that enable event organisers to set up dedicated meet-and-greet counters for delegates in the terminal area, along with setting up dedicated containers for handling baggage for large groups, thus speeding up the baggage-handling process.
The authority is also planning to build a Intermodal Transfer Terminal to provide "greater synergy" between the airport and the HZMB. This will in turn be linked to boundary crossing facilities on a man-made island near the airport and connected to the main bridge.
An Airport Authority spokesman said this would allow passengers from the western Pearl River Delta to reach the airport via HZMB directly within two minutes from the boundary crossing without having to through border checks.
"The proposed ITT will be located to the south of the existing SkyPier at HKIA. It will operate like the SkyPier and mainly serve tourists to and from Macau and Zhuhai who fly in and out of HKIA."
Other infrastructure near the airport that will serve the HZMB include the SkyCity mixed-use complex, set to open in 2020 between Terminal 2 and AsiaWorld-Expo. SkyCity is set to include retail, dining, entertainment and commercial space, plus a second 1,000-room airport property from Regal Hotels.