HALF-A-MILLION airline tickets are to be given away as part of a campaign to revive Hong Kong's tourism appeal with hopes set on Covid restrictions being lifted next year.
Hong Kong Airport Authority already set aside HK$2 billion (about US$255 million) in 2020 as the pandemic brought the travel industry to a standstill in order to help promote the city once pandemic curbs on overseas arrivals were removed.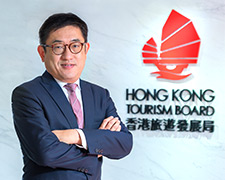 The authority will agree terms with airlines including Cathay Pacific, Hong Kong Express and Hong Kong Airlines while Hong Kong Tourism Board (HKTB) will lead campaign designed to restart the city's visitor economy, the South China Morning Post reported.
"Once the government announces it will remove all Covid-19 restrictions for inbound travellers, we'll roll out the advertising campaigns for the free air tickets," Dane Cheng, HKTB's executive director, told the Post.
"The Airport Authority will finalise the arrangement with airline companies. The free plane tickets are not all for inbound tourists. Some of them will be given to outbound travellers while some will be distributed via travel agents."
The Post added that HKTB planned to spend HK$100 million to attract visitors in a budget that included welcome gifts for arrivals and promotions.
More… HK Sevens expects November kick-off
"The campaign aims to say 'hello' to global visitors and tell them that Hong Kong welcomes them eagerly," Cheng said. "The Tourism Board will work with various trade sectors such as airlines, tour operators and hotels to provide a wide range of deals and offers to actively entice visitors to come to Hong Kong."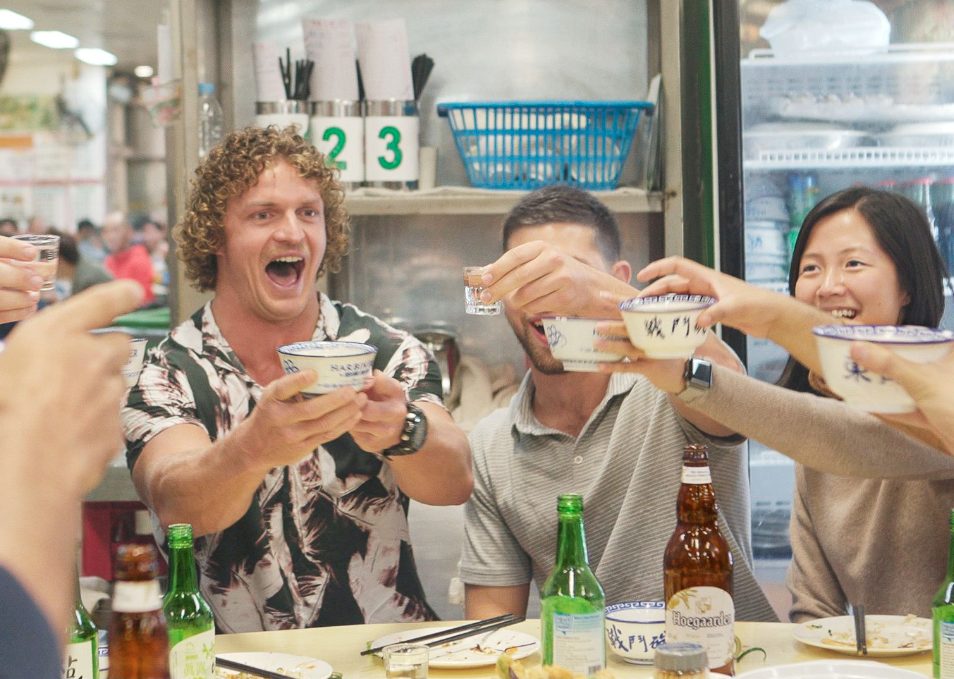 Promotional videos featuring people from "all walks of life" will also be aired. One video showing the Australian rugby star and TV personality, Nick 'Honey Badger' Cummins, travelling on the Peak Tram and enjoying sights of the city has been circulating on social media this week as a "teaser" for a wider campaign
More than 500 travel industry representatives, tourism media and influencers are also being invited to the city. The campaign will also mobilise the Hong Kong Super Fans initiative which was launched early last year.
Business leaders have been urging the government to offer a clear strategy beyond travel restrictions that have forced trade show and conference organisers to relocate their events to rival cities such as Singapore with the threat of a "brain drain" also hanging over the city.
More… Former civil servant champions HK events revival
The promotion plans follow the scrapping of hotel quarantine for vaccinated arrivals. This was replaced by seven days of self-monitored "medical surveillance" which includes three PCR tests and daily rapid-antigen tests. Travellers are also issued with an amber QR code which bars them from entering restaurants, event venues and gyms for three days.
A global finance summit organised by the Hong Kong Monetary Authority will see around 20 of the big names in banking arrive as part of a hundred invited delegates who will be exempt from mandatory hotel quarantine. The event, scheduled to take place at the Four Seasons, will be followed in the same week by the return of the Rugby Sevens, November 4-6.
Large events such as the Hong Kong Wine & Dine Festival next month will also be positioned by tourism officials to present Hong Kong as eager to welcome back visitors.