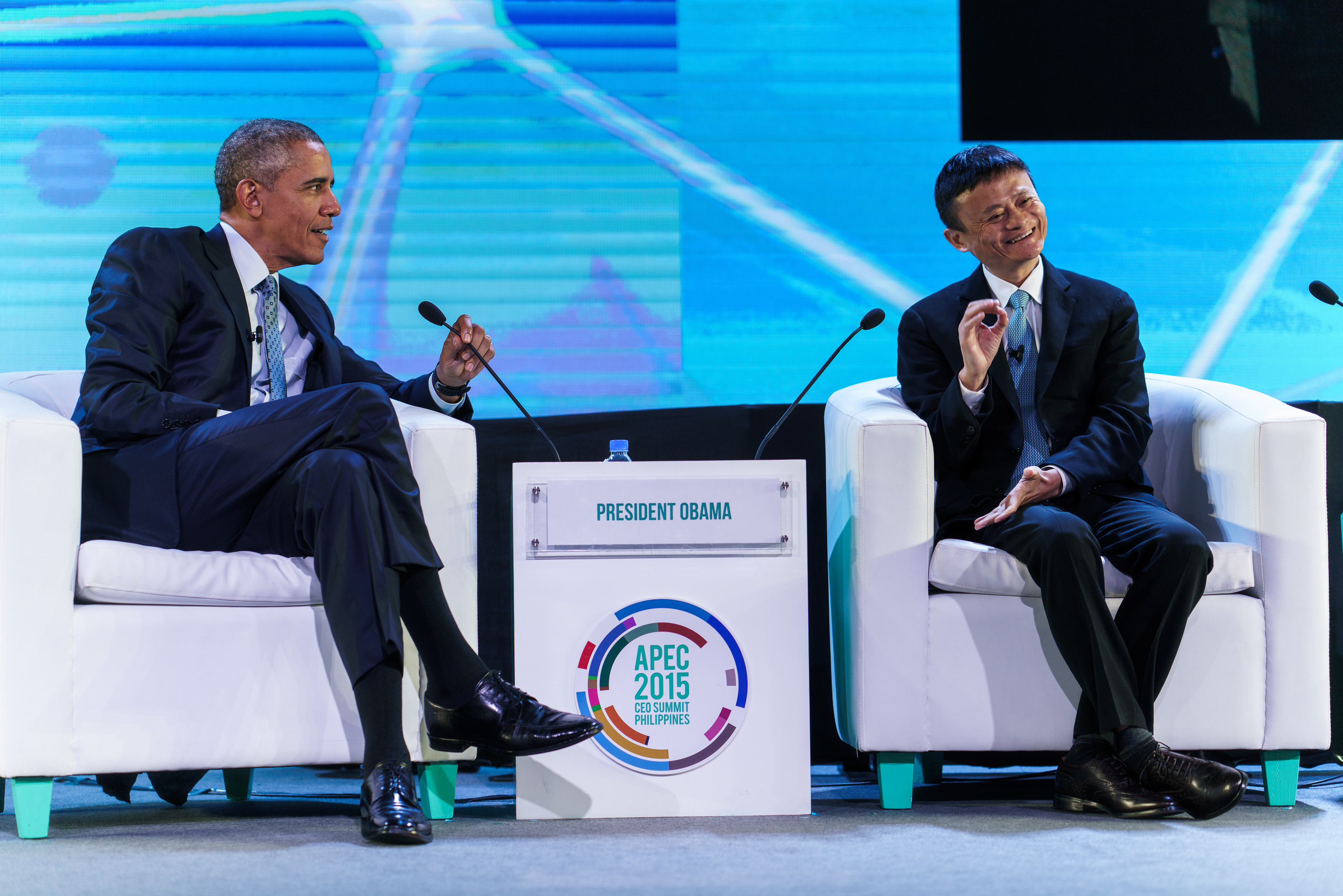 The Apec CEO Summit brings together business and world leaders each year to discuss and find solutions to issues affecting the world economy. This was the second time the summit was held in Manila since the inaugural event in 1996. The 2015 event took place over three days from November 16-18 at Makati Shangri-La, Manila.
Featuring the theme "Creating the Future: Better, Stronger, Together", a presidentuial line-up of Xi Jinping, Barack Obama, Michelle Bachelet of Chile and Benigno Aquino III of the Philippines were joined by prime ministers of Russia, Vietnam and New Zealand among others, together with CEOs from Fortune 500 companies who hosted a series of sessions on economic growth, trends and challenges faced by the region.
Winning Pitch
Hong Kong-based creative events company Factor168 was appointed to deliver event production and project direction. Factor168 worked with media and communications agency Havas Ortega, which enlisted its design and digital teams based in Manila and Paris. The event was attended by over 1,200 guests, drawn from the top echelons of Asia Pacific's public and private sectors. Experience in managing high-level government events like the Asia Pacific Cities Forum and contributing to the Clinton Global Initiative in Hong Kong gave Factor168 an edge on the summit's event delivery component, managing on-the-day production, logistics and execution.
Organisers outlined priority topics including the development of sustainable communities, building regional economic integration and strengthening small- to medium-sized enterprises. In the original event agenda, the prime ministers of Canada and Australia were scheduled to appear; however, with both countries seeing a change of leadership, revised schedules meant that neither could attend the CEO portion of the Apec Summit.
Highlights
Lively panel discussions were held over all three days, kicked off with highlight sessions that included presentations by Air Asia CEO, Tony Fernandes, speaking on the carrier's growth since it was founded 14 years ago; Uber chief adviser, David Plouffe, on the future of the sharing economy; and a closing conversation on day three between President Obama, Alibaba CEO Jack Ma and Aisa Mijeno, the Filipino engineer who developed the saltwater-fuelled lamp.
During an eight-month lead period, creative events company Factor168 worked with the Apec organising committee in supervising the event's project finances, creative direction, managing embassy needs and the sponsors along with the event's logistic and production arms. Managing a tight schedule during sessions and real-time updates were key challenges, said Factor168 founder Darren Kerr.
"On day three of the event we started with back-to-back sessions with Jack Ma, followed closely by President Obama, President Xi Jinping and the prime minister of Russia. The morning became a little more 'complicated' with the news that the United States had gifted the Philippines two warships and a tight cross over between the US, China and Russia's sessions, whose respective security teams exerted very different styles. The Factor168 production team undertook some serious backstage negotiations," said Kerr, who also quipped: "We're waiting on a Nobel Peace Prize nomination!"
Stars of the event included Allen Lai, director of Asia Inc Forum, who was called on to serve as MC with virtually no notice, says Kerr. "President Obama was also a star for boldly setting aside his formal speech to host his own 'late-night show' session with Jack Ma and local Filipina hero Aisa Mijeno."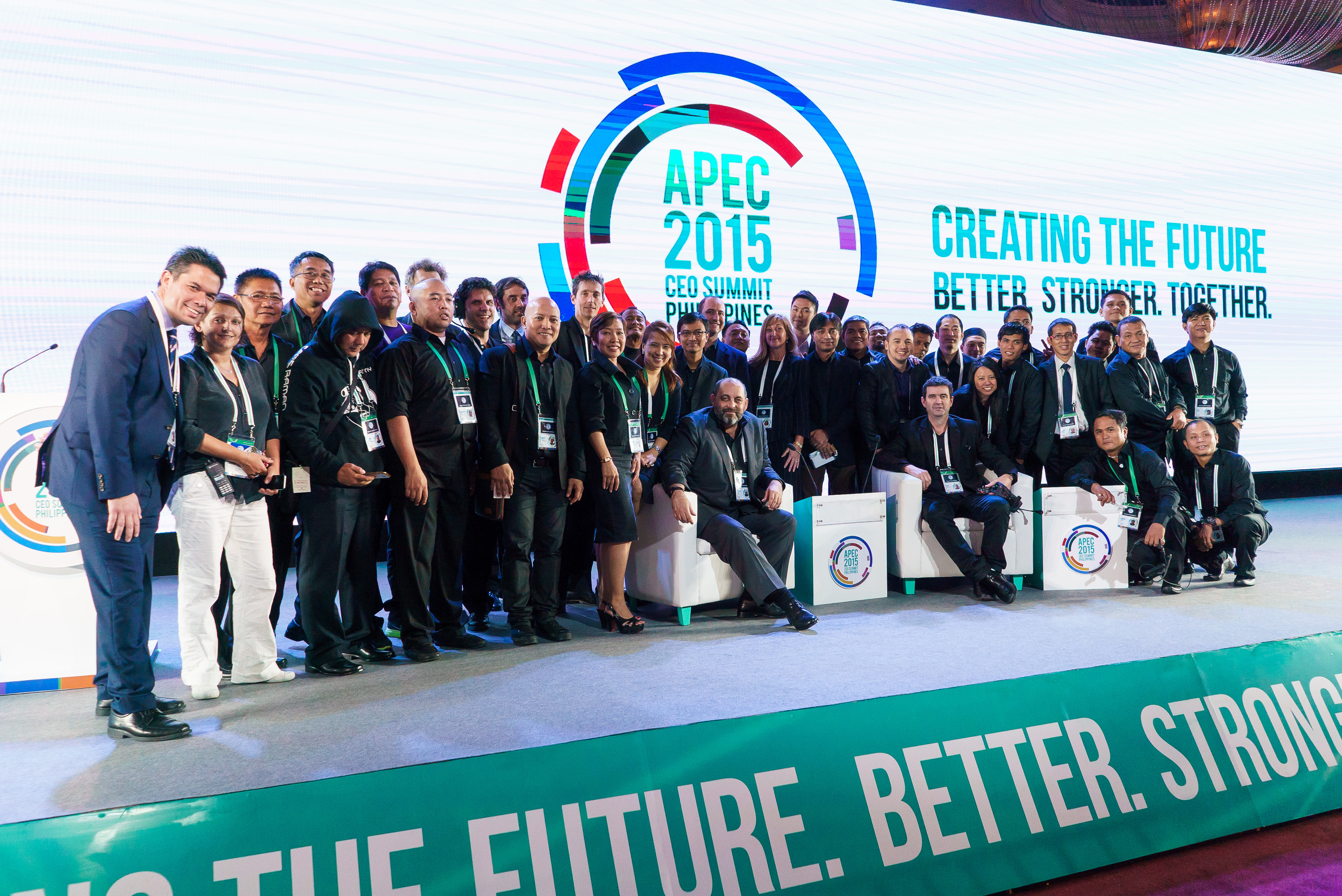 The Upshot
CNN and Bloomberg streamed insight sessions and dialogues live via Google and the White House, with media and communications agency Havas Ortega heading the event's digital footprint and branding.
In the lead-up to the event, news broke of the Paris terrorist attacks on November 13, with the loss of a number of the French team's members at the Bataclan Theatre.
"Despite their loss and grief, they bravely powered on and focused on delivering a logistically sound and on-brand event," said Kerr.
A few days later, Kerr wrote that it "was a pleasure and a delight to work closely with the sensational Havas Manila-based team and the collegiate Apec 2015 CEO Summit organisers on the delivery of a best-in-class event of epic proportions".
Event: Apec CEO Summit 2015
Organiser: Apec 2015 Philippines committee
Production: Factor 168 Creative Events Company
Venue: Makati Shangri-La, Manila
Attendees: 1,200 including world leaders and CEOs
Big moments: Sessions hosted by President Obama, Jack Ma and Tony Fernandes
Dates: November 16-18, 2015
Main picture: Barack Obama chats with Jack Ma; middle picture: The events crew takes to the stage.
Photos courtesy Factor168/Gary Tyson