WHEN a global product launch for a Chinese multinational tech company was at risk of losing its shine due to the Covid-10 pandemic, MCI China stepped in to transform the event into a hybrid one within seven days.
Regulations limiting gatherings meant the event had to be entirely redesigned, coordinated and delivered within a week of the event date, so MCI China set about creating an event in Shanghai that combined live and virtual experiences.
More on MCI China and 'phys-gital' events
MCI China developed an offline environment and demo area in which media and channel partner guests participated in the keynote and other live presentations as they were being broadcasted and recorded.
The hybrid event saw:
500 media and channel partner guests participate safely;
Event elements beamed via live online stream on client-owned platforms;
Information made available in seven languages;
Live streams having a mobile-centric functionality and branded with client's logo;
The product launch content having a significantly wider reach because the event went virtual with promotions on existing client social media accounts.
The event won praise from the client's executives who admitted to being impressed by MCI China's capabilities in challenging circumstances and tight time constraints.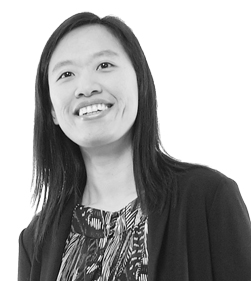 "I'm very touched, I had been very busy and could not provide enough guidance and direction for the product demo area. But [MCI China] took the initiative to visit our store, learn the products and create a uniform and complete showcase," said the company's creative director.
Florence Chua, director of Greater China development for MCI, said: "This project was a true test of the team's can-do attitude, trusted relationship with the client, and the long-time collaboration of key local partners.
"Together we overcame all the uncertainties and changes to deliver the best possible hybrid experience for both live and online participants amidst the challenging period."
Main picture: Behind the scenes with MCI at the hybrid event in Shanghai