After Thailand hit the headlines for all the wrong reasons earlier in the year, the reality for event planners and business travel organisers is "business as usual".
A strong business events structure is underpinned by the work of Thailand Convention and Exhibition Bureau (TCEB), which is re-establishing the country as a leading destination. Street protests, curfews and the aftermath of a military coup are no longer hampering the drive to bring more visitors to the "Land of Smiles". This means planners can focus on TCEB incentives, such as a three-month visa fee waiver for Chinese citizens, new hotels and events facilities created in Chiang Mai.
Bangkok
While Bangkok is a destination on the beaten track, it is perfect for planners who want to provide delegates with first-rate hospitality. Dubbed "the most exciting hotel in Bangkok" by The Luxury Travel Bible, The Siam is both a museum and "six-star" residence. With only 39 rooms, The Siam is in Bangkok's royal Dusit district, on the banks of the Chao Praya River. Designed by architect Bill Bensley, the art deco style hotel boasts a fine collection of colonial and Siamese antiques.
For small groups, The Siam has a meeting room that can accommodate 30 theatre-style, as well as a screening room and library to host movie nights and guest lectures. On the veranda by the hotel's private pier, there is an outdoor cooking station where delegates can learn to make classic Thai dishes, such as Pad Thai or vermicelli spring rolls, and enjoy the fruits of their labour against the backdrop of the Chao Praya.
After a quick Mai Tai by the river, the group can move on to Asiatique, a versatile complex made up of more than 1,500 boutiques and a selection of 40 restaurants available for corporate dinners or events. But what really brings people to Asiatique is its evening entertainment – Muay Thai: The Legend Lives. Here, trained performers
re-enact muay thai choreography in an hour of full-throttle combat. It will leave even the most seasoned boxing buffs with mouths open.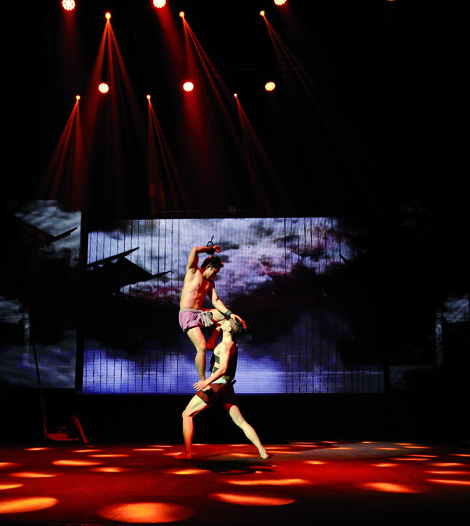 Chiang Mai
Although Bangkok is the first port-of-call for major conventions, Chiang Mai has recently made significant strides to attract business events. The flight from Bangkok to Chiang Mai is just under an hour, while its proximity to Yunnan province makes it convenient for groups travelling overland from China.
The Chiang Mai International Convention and Exhibition Centre (CMICE) opened in May 2013, and was the first purpose-built convention centre in the northern region with a capacity of 10,000. The venue comprises three sections, including an outdoor exhibition area, meeting rooms and an exhibition hall that can host up to 476 booths. A unique aspect of the convention centre is its in-house booth design services, which are able to fashion Thai-style pagodas, themed breakout spaces
and traditional wooden partitions and furnishings for visiting exhibitions.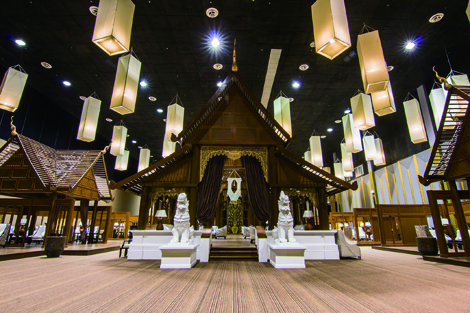 Chiang Mai is also known for its verdant landscape and hill tribe culture that is unique to the region. The Nong Hoi Royal Development Centre is one of 38 royal initiatives, begun in 1984 by King Bhumibol Adulyadej in the regions of Mae Hong Son, Chiang Mai, Chiang Rai, Lampoon and Payao. Known as the Royal Project by locals, the initiative aims to shift away from the region's historic opium production, encouraging farmers to grow alternative produce instead of poppies. Today, the Royal Project offers corporate volunteering programmes such as vegetable harvesting, tree planting and local school visits.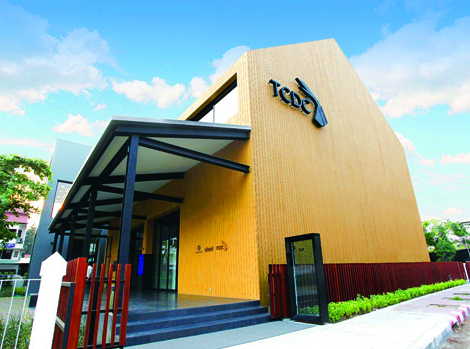 For a venue that will get the creative juices flowing, Chiang Mai is home to Thailand Creative & Design Centre (TCDC), the first design resource centre of its kind outside of Bangkok. Opened in 2012, it was a beacon for Chiang Mai's bid to join the Unesco Creative Cities network, and serves as a collaborative centre for entrepreneurs, designers and students. The centre frequently hosts travelling design shows, offering 800 sqm of exhibition space and intimate meeting spaces for guest lectures and seminars. It also has a number of non-conventional meeting spaces like the outdoor courtyard where artistic activities such as calligraphy and parasol painting, or where a spread of light refreshments and drinks can take place.