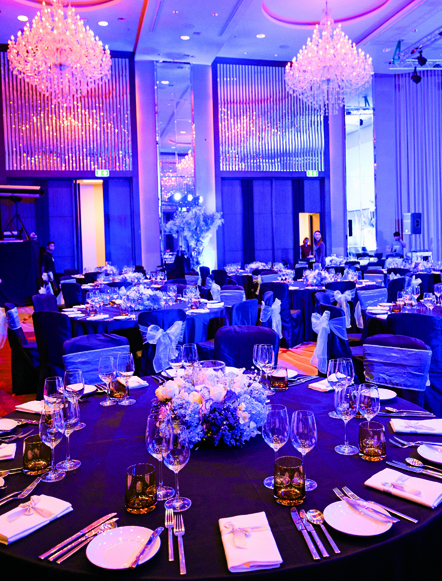 The Bangkok Marriott Hotel Sukhumvit was chosen to host Marriott International's 2014 Asia Pacific Operations Conference, bringing in more than 250 brand leaders from across the region.
Winning Pitch
Originally due to be held in February 2014, the event was postponed until December as a result of recent political unrest. This gave the team ample planning time to put together a four-day itinerary from December 1-4 featuring quirky dining strategies and inventive workshops for visiting delegates.
All of the hotel's venues were occupied during the conference: a total of seven meeting rooms, six breakout rooms and the 478 sqm Benchasiri Grand Ballroom. Delegates were divided into groups of 20- 30 and took part in ten sessions, or "labs", each day – some formal, such as the Future of Design session held in the ballroom, and some more casual, such as the social-media session, held poolside.
Each session required individual set-up and decoration, and a 450-strong staff were deployed to manage transition between sessions, catering and service. On December 3, a graphic facilitator was brought in to document the summit's key messages, while coffee breaks were enjoyed outside on the final day with a selection of Bangkok's famous food trucks offering burgers, banh my (Vietnamese sandwiches), kebabs and local drinks.
Highlights
The "Under The Stars" welcome reception was held in the hotel's four-storey rooftop bar, Octave Rooftop Lounge and Bar. All four of the bar's floors- were occupied and set up with individual food and entertainment themes, with break-dancers, whisky and American sliders on the 46th floor, Japanese sake tasting and sushi on the 47th and tandoori stations on the 48th floor. The top floor of the rooftop bar had cocktail stations as well as a nitrogen ice-cream station, while a flash mob and jazz musicians performed alongside a decorative Harley Davidson, electric guitarist and DJ.
"The event's main challenges were in the concept and preparation," said Carlos Netto, director of Food and Beverage Bangkok Marriott Hotel Sukhumvit. "We had to come up with creative setups that would be inspiring and practical for managers who might want to implement the designs in their own hotels. Finding the right equipment was also quite tricky because the themes we designed were entirely original."
He added: "The scale of the event was much larger than any other we'd held before, and we had about 25 people involved in the concept decision. We used every venue in the hotel including a nearby café, and we had to quickly turnaround the venues, such as on the last day when we had 45 minutes to turn a fully adorned ballroom into two smaller meeting rooms."
The Upshot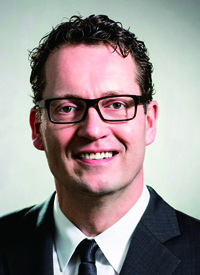 The Marriott Bangkok's efforts didn't go unnoticed. The Senior Vice President of Operations Asia Pacific, Bart Buiring, said: "The creativity, style, quality of food, service and general execution were outstanding. The welcome cocktail at Soi 57 was excellent and the lunch at District was superb from a food-quality perspective. The lab concept was great and the breaks were fun and inspirational. Our collective goal was to exceed expectations and I think that was achieved, and then some."
Event by numbers
25 managers involved in conceptual design
14 venues occupied in-house
250 attendees
450 staff
Event Marriott Hotel Asia Pacific Operations Conference
Date December 1-4, 2014
Client Marriott International Asia Pacific
Venue Bangkok Marriott Hotel Sukhumvit