LEGAL professionals belonging to the International Bar Association (IBA) traditionally hold a welcome party to launch their annual conference, with each event expected to be as impressive as the previous gala.
Conference organiser Judy Lane ICS contracted AIM Group International to design a unique experience for the welcome party of the IBA2018 Annual Conference held in Rome.
The welcome dinner is seen by IBA as a special event to mark the beginning of several days of intense work and to create an atmosphere for international collaboration.
The event earned AIM Group International first prize in the gala category of the Global Eventex Awards 2019.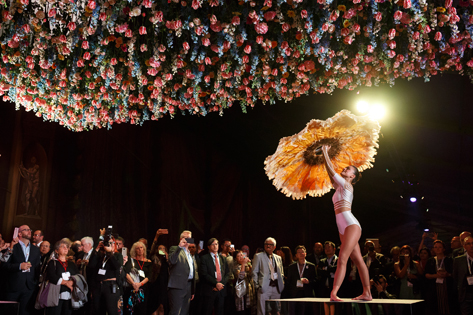 WINNING PITCH
The brief was to create a networking event that would surprise participants and be memorable. This was a challenge considering that the barristers and other legal professionals have attended previous IBA welcome events that had a similar aim.
AIM Group's pitch offered the "extraordinary atmosphere of Italy and its iconic culture, art, food, heritage and music" as the gala theme.
An "architectural and artistic masterpiece" in the form of Villa Aldobrandini, set in the hills overlooking Rome – and rarely available for events – was chosen as the venue.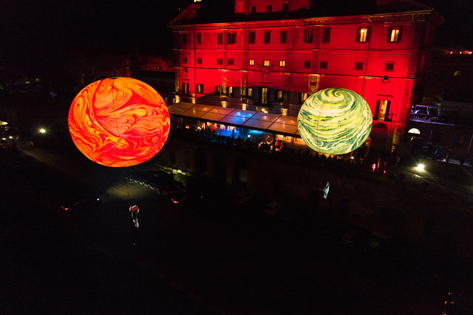 HIGHLIGHTS
Inspired by the venue, a sumptuous baroque-style feast was re-created with eye-catching surprises and intermittent performances by dancers in period costume.
"Everywhere they went, guests came across scenes and artistic performances inspired by baroque grandeur," said Antonella Ferraro, project leader with AIM Group International.
Performances and scenes included:
• Guests being welcomed at the front terrace by stilt-walkers dressed in light-infused crinolines and standing three-metres-tall;

• Living Four Seasons performances by dancers in floral costumes under a suspended ceiling of 15,000 fresh wheat stalks and flowers.

• A fairytale-themed Signs of the Zodiac Garden staged along a path to the main pavilion.

• A dedicated show called Il Fin, la Meraviglia described as a "breathtaking masterpiece, with aerial dancers and pyrotechnics" and based on a performance staged in 1589 for the wedding of Ferdinando de' Medici, the Grand Duke of Tuscany.

• During the dinner, guests marvelled at three spectacular firework displays from the vantage point of the villa's terrace, which overlooks the valley and the dome of St Peter's in the Vatican. "This was the icing on the cake of an exquisite event, giving it an undeniable wow factor," Ferraro said.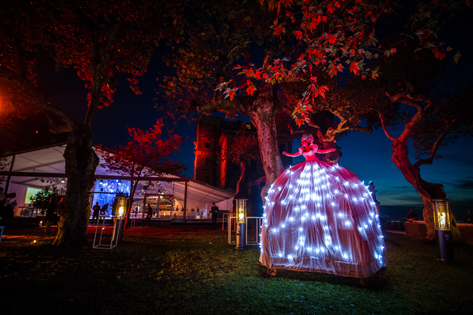 UPSHOT
In a video of the event made by AIM, IBA deputy executive director Tim Hughes said: "It was a fantastic live event here at the Villa Aldobrandini and wonderful for our delegates from all over the world to see.
"We're an association which brings people from 130 countries, many of whom have formed friendships over the years, and they love to meet together in a new city with a new experience and to begin the week with a special party.
"It's a very warm and welcoming experience for them. These days you can judge a wow effect by the number of people who take out their smartphones and start to film what they're watching."
GALA BY NUMBERS:
2,500 sqm marquee pavilion
15,000 fresh flowers
75 dancers and artists involved overall
3 firework displays
234 tweets and retweets within a few hours

CHECKLIST
EVENT: IBA welcome party 2018
AGENCY: AIM Group International
CLIENT: International Bar Association
VENUE: Villa Aldobrandini, Frascati, Rome
GUESTS: 4,000
BIG MOMENTS: Costumed Baroque performers; illuminated balloon displays; fireworks
DATE: October 2018