PACIFIC WORLD has officially announced the closure of its global operations and the brand's departure from the meetings and events industry.
Owning company TUI said its Destination Experiences division was moving to a digitalisation strategy and would no longer participate in the MICE activities handled by Pacific World.
A statement issued by TUI's corporate media department in Germany yesterday also cited "unprecedented disruptions in the travel and tourism industry" that lay behind the move.
"TUI Destination Experiences will stop operating the meetings, incentives, conferences and events (MICE) business under the Pacific World brand in November 2020," it said, adding that "this change impacts Pacific World globally" referring to a statement issued on August 25.
More… Pacific World: it's goodbye from us
When a previous statement by Pacific World to inform business partners of the Hong Kong office's closure was highlighted by travel-trade media, some reports suggested that other branches in Asia, such as Singapore, would continue to operate.
MIX, however, reported that the strategy had been under wraps since April until the unwarranted publicity in other publications.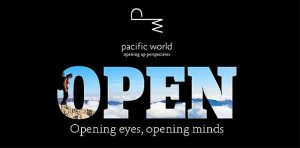 "Pacific World has been dedicated to delivering over 40,000 exceptional event experiences in the past 10 years in over 100 destinations around the world." the TUI announcement said, which went on to praise the event skills of Pacific World staff and how they were "incredible business entrepreneurs".
"We believe the industry will recover in the future, and our passion and legacy of innovation will create future solutions for our customers."
Pacific World heralds new, clean era for India's events
Pacific World was formed in Hong Kong in 1980 by Jacques Arnoux and Bob Guy. In 2006, Arnoux sold it to First Choice, which later came under TUI Travel, before it was sold again in 2016. Two years later, TUI bought Pacific World back from Hotelbeds Group in a US$28 million deal and made it a brand under its destination experiences division alongside Intercruises and Musement.
Hervé Joseph-Antoine joined Pacific World in 2012 as global managing director based in Singapore and led the company's expansion with a series of branch openings, destination partnerships and an impressive presence at trade shows. He was made chairman in 2015 and also took on the role of TUI's regional managing director in 2018.
Main image: Canapés at a Pacific World event. Photo credit: Jordi Salas