Pacific World's expansion in India reflects a new era of ethical business and a move away from practices such as bribery, says the company's global chairman.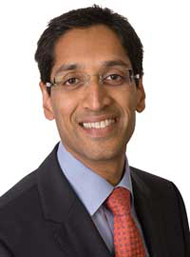 Herve Joseph-Antoine (left), Pacific World chairman, said: "In India, similarly to China and Southeast Asia, business practices have dramatically changed and require compliance to business ethics, anti-corruption, and financial transparency.
"Recent fines and ongoing investigations from local governments, especially with US-headquartered multinationals have set new expectations, away from the past. Old practices of gifts to clients, business with families and friends, facilitation payments to authorities, are now disappearing with an older generation of operators."
Herve says Pacific World India will offer guarantees of compliance, global service and creativity standards, as well as "unique coverage of the Indian territory with eight branch offices throughout the country beyond Delhi and Mumbai".
His comments come as Pacific World, an integrated global DMC and event management organisation with operations in 34 countries and regions, announced a major growth milestone in India.
All meetings and events business units of a company called Le Passage to India (LPTI) will move under the global Pacific World brand. Pacific World also announced the extension of its partnership in China with TUI China.

The links with LPTI and Pacific World's foothold in India have been further strengthened by merging the incoming and outgoing meeting and incentive operations. The incoming incentive business brand Mintcentive and the outgoing business brand TUI Meetings & Incentives have been merged to form Pacific World India.
This single entity under the Pacific World brand will be headed by Naveen Rizvi, executive director of Pacific World India. LPTI and Pacific World are both part of Destination Services, a business unit of Hotelbeds Group.

Selina Chavry, Pacific World's global managing director, said: "India is one of the world's largest business events markets, China as well. Pacific World is now taking a leader's position in those markets for the future five to 10 years. Pacific World and LPTI clients will benefit from a one-stop shop offering for their meetings, events, incentives, congresses whether domestic, outbound and inbound."

Mario Habig, managing director of LPTI said: "This is a unique opportunity for LPTI and Pacific World to take the number one position in the Indian meetings and events market, domestic, outbound, inbound. By focusing our meetings and incentives branding on Pacific World India and further integrating our 100 specialised colleagues into Pacific World, we will be better positioned to leverage the global strength of Pacific World to deliver to all our clients' requirements."