TAIWAN's business events suppliers are being encouraged to meet sustainability targets as the island's foreign trade officials push for net-zero carbon emissions by 2050.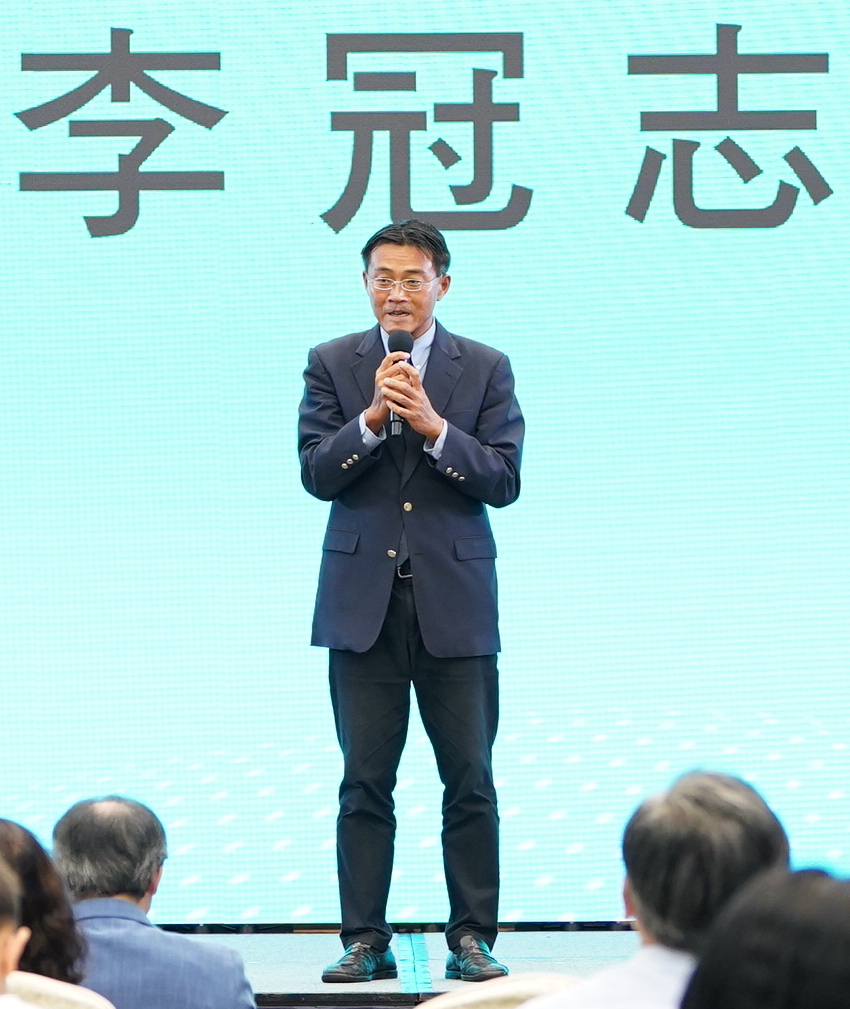 The Board of Foreign Trade has tasked Taiwan External Trade Development Council (Taitra) with implementing its "Sustainable MICE – Taking Strides Towards Net Zero" under Meet Taiwan, the island's de facto convention bureau.
Businesses are being encouraged to use government resources to not only reduce their own carbon footprint but also achieve the 17 sustainable development goals (SDGs) set by the United Nations.
The board and Taitra unveiled the strategy at a recent press conference with the project run by Meet Taiwan taking a three-pronged approach: "evaluation and guidance; speaking out and taking action, and encouragement and honour".
To help business events suppliers reduce carbon emissions, the Taiwan MICE Sustainability White Paper is available in addition to assistance with gaining ISO certificates and producing corporate sustainability reports.
Meet Taiwan will provide consultation and companies can submit applications based on their specific needs and plans to transition towards sustainability.
More… Taiwan spearheads sustainability drive
The "speaking out and taking action" segment involves promoting Taiwan as a destination for sustainable business events. After the Joint Meetings Industry Council (JMIC) published its Route to Net Zero report during the COP27 United Nations Climate Change Conference last year, the Board of Foreign Trade and JMIC are co-organising an event in December during COP28 in Dubai.
Taiwan has also launched the "100×100 campaign" calling on "100 MICE stakeholders to carry out 100 sustainable MICE actions".
The press conference also declared 2023 a "year of carbon reduction and sustainability action for Taiwan's MICE industry".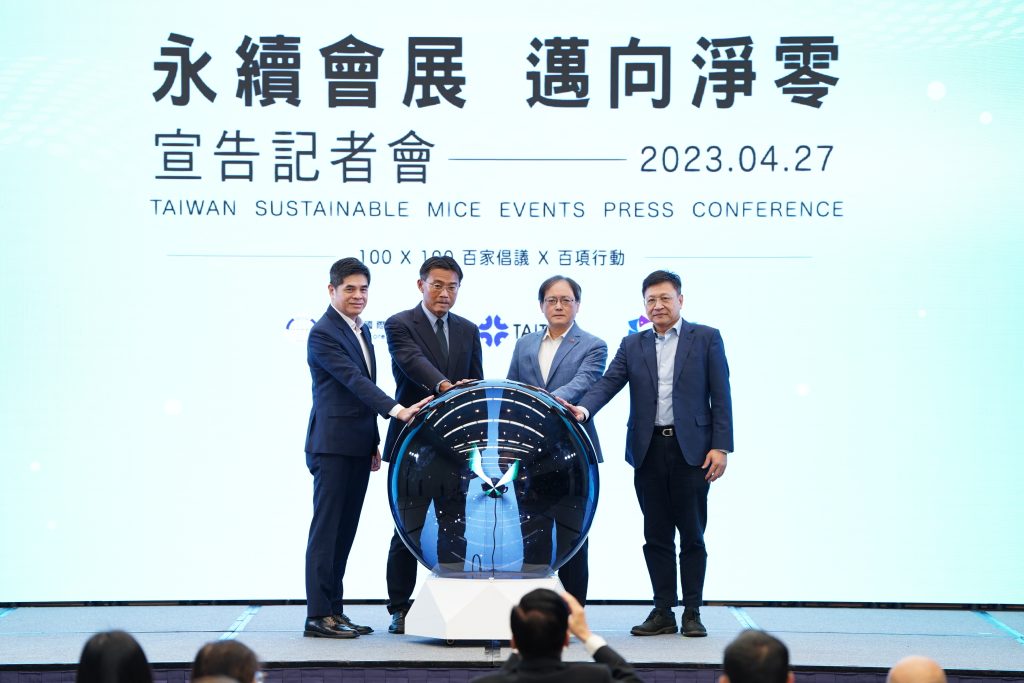 "The annual Sustainable MICE Awards this year will highlight SDGs and carbon reduction with an SDGs Action Award and a Carbon Reduction Action Award," it was announced.
"Companies are encouraged to submit the results of their sustainability actions for consideration, providing an opportunity to share and engage in exchanges with MICE peers while increasing exposure."
Several action plans were introduced at the media event with representatives from the Industrial Technology Research Institute, KPMG and Taiwan MICE Project Office to provide companies with consultation services available to speak to suppliers on achieving sustainability targets.
Main picture: Representatives from Taiwan's MICE industry gather with trade officials after the press conference