RESORT operators in Macau will be investing nearly US$15 billion over the next decade to ramp up their hosting of international conferences and sporting extravaganzas as they follow a pledge to diversify operations away from casinos.
The move by the six main operators has been welcomed by business event leaders in Macau as the clearest sign yet of prospects for the industry brightening in the second quarter of 2023. It follows a policy imposed by the region's government that operators must invest in non-gaming activities for casino licences to be renewed.
Hundreds of millions of dollars will be driven into new facilities to attract international business events and entertainment in a bid to lift a dependency on VIP casino junkets which characterised the casino business since the gaming industry was opened to foreign investment more than 20 years ago.
More… Festival 'shot in arm' for Macau events
Sands China, Wynn Macau, Galaxy Entertainment, MGM China, Melco Resorts, and SJM Holdings have pledged to invest 118.8 billion patacas (about US$14.8 billion) collectively into non-gambling activities, the Macao SAR Government announced. More than 90 per cent of the investment will go to the development of non-gaming projects and exploring overseas markets, Business Insider reported.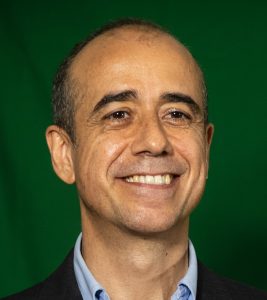 "This is all good news for the Macau MICE industry. I am certain that Macau is entering a new phase that will differ considerably from the past 10 to 15 years," Bruno Simões, who operates Small World Experience events company and DOC DMC Macau-Hong Kong.
"VVIP gaming dominated the casino hotels, which was not good for the MICE events. Now casino operators are being forced to focus on non-gaming, namely MICE. These investment plans are a clear sign in that direction.
"Unlike in the past 20 years, the Macau government has now made it clear it will supervise the six casino operators' course of action. The good news for business events is that more hotel rooms will be available and more affordable, and it also means more attractions for incentives and meetings," said Simões.
The pledge comes after months of anticipation by resort operators as uncertainty over the Covid situation both in Macau and mainland China lingers. The 10-year licences commence from January 1, 2023.
Sands China, whose properties include Venetian Macao and The Londoner, has committed to spend $3.5 billion in non-gaming projects – the highest amount out of the six operators – with international conventions and exhibitions targeted.
Galaxy plans to build a 610,000 sqm theme park while the highly anticipated Galaxy International Convention Centre set to be the latest Macau MICE venue to make its mark internationally. Big sports events will be targeted for the 1,600-seat Galaxy Arena.
Backgrounder… Galaxy lines up Raffles as Macau targets visitor revival
Melco Resorts, which owns Studio City and City of Dreams, plans to open Macau's first year-round water park next year to "enhance Macau's reputation as an international sport city and as a world centre for tourism and leisure". Melco also announced an Asia-first with a three-year residency series of 90 concerts featuring top international singers, the South China Morning Post reported.
Wynn is planning a new theatre to bring world-class entertainment to Macau, an international food court and will team up with cities in the Greater Bay Area to hold high-profile sports events.
More… Sands China, Macau organisers back net-zero carbon target
Facility upgrades, annual exhibitions, events and business activities to "promote Chinese culture from multiple dimensions" are in the pipeline for MGM.
Simões added that the pledge by the six casino operators comes as accessibility to Macau is being upgraded with the airport expansion, a rail connection to Macau via Hengqin island a new Macau-Taipa bridge
Macau authorities have meanwhile moved to ease anti-Covid restrictions which have hit its visitor economy and resort revenues. Overseas arrivals and those from Hong Kong and Taiwan must present a negative PCR test result taken within 72 hours before departure and take another PCR test on arrival. Travellers must quarantine at home or a hotel for five days, but no longer need to book a room at a medical observation hotel or pay for tests in advance.