UPDATE: Web Summit CEO Paddy Cosgrave resigned on October 14 following the furore over his comments.
ENTREPRENEUR Paddy Cosgrave whose conference portfolio includes RISE Hong Kong has issued an apology after tech industry leaders pulled out of a major event following comments he made in the wake of the slaughter of more than 1,400 Israelis in an attack by Hamas.
Cosgrave originally posted on X, formerly Twitter, that he was shocked by the "rhetoric & actions of so many Western leaders & governments" that voiced support for Israel but did not condemn what he described as the state's own war crimes.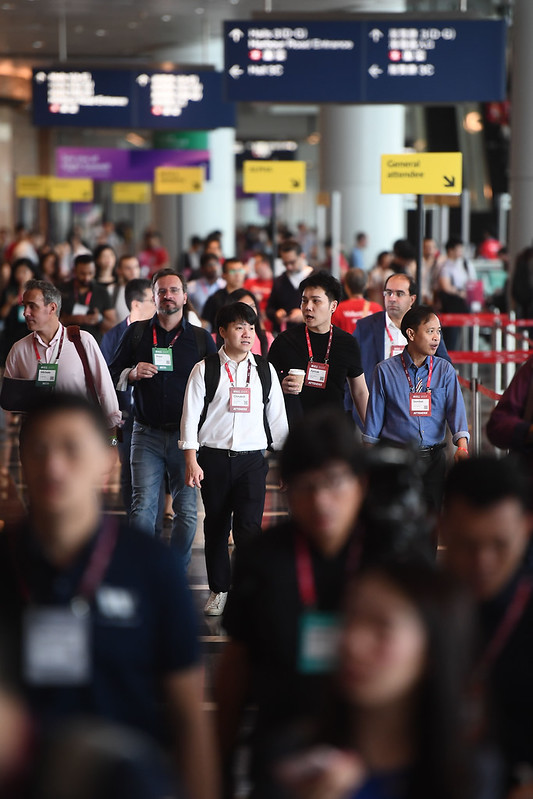 The Dublin-based co-founder of Web Summit has since admitted putting politics before compassion for victims of the massacre.
Cosgrave's comments at the weekend triggered an announcement by an Israeli diplomat that the country will no longer participate in Web Summit's flagship event in Lisbon, Portugal, next month.
Several tech leaders and investors cancelled their appearances at Web Summit Portugal where 71,000 attendees are expected. Among the speakers pulling out are Garry Tan, CEO of Y Combinator, and Ravi Gupta, a partner at Sequoia Capital. Ori Goshen, co-CEO of AI21 Labs; Keith Peiris, CEO of Tome; Adam Singolda, head of advertising company Taboola, and David Marcus, CEO of Lightspark and former PayPal chief executive, have also withdrawn Business Insider reported.
"We at AI21 cannot be part of such indecency and moral bankruptcy," Goshen wrote in a post on social media, which also stated: "In a month I was supposed to give a keynote at Web Summit Lisbon. I will not. It's bad enough that summit CEO [Paddy Cosgrave] didn't see fit to express horror at the sickening atrocities committed by Hamas on October 7th."
Venture capitalist and philanthropist Josh Kopelman also made public an email from Cosgrave inviting him to discuss a Web Summit in Qatar, scheduled for February 2024. Kopelman pointed out that Hamas leaders resided in the capital Doha and criticised Web Summit for seeking financial links with Qatar.
Cosgrave said in a statement on Tuesday concerning the massacre: "I understand that what I said, the timing of what I said, and the way it has been presented has caused upset to many. To anyone who was hurt by my words I apologise deeply.
"What is needed at this time is compassion, and I did not convey that."
A 600-word apology from Cosgrave has been added to the Web Summit Lisbon website and on Monday, in a post on X, he wrote: "What Hamas did is outrageous and disgusting. It is by every measure an act of monstrous evil. Israel has a right to defend itself, but it does not, as I have already stated, have a right to break international law."
Israel has responded to the Hamas attack with air strikes that have killed more than 2,700 people and by imposing a siege on Gaza. Tens of thousands of troops are also getting ready for a ground offensive.
More… Hong Kong clicks as Web3 rises
Meanwhile, the Joint Meetings Industry Council issued a statement condemning the Hamas attacks with conference organiser associations ICCA and PCMA, along with the IMEX Group posting messages expressing their revulsion at the atrocities, sympathy with the victims and concern about the unfolding humanitarian crisis.
Web Summit Lisbon is Europe's largest tech event while RISE Hong Kong is set to return in 2025 as Asia's biggest and most sought after tech conference. Web Summit Rio de Janeiro and Collision Toronto are other events in the portfolio.
Cosgrave is known in his native Ireland as being among the country's new generation of tech-savvy entrepreneurs but also for his often provocative comments on social media in which he berates the Irish establishment and pokes fun at political moderates.
Main picture: Web Summit CEO Paddy Cosgrave fields questions at a press conference for RISE Hong Kong in 2019. Photographer: Stephen McCarthy