CHINA'S exhibition organisers are leading Asia out of the Covid-19 business event downturn with a major auto show going ahead under tighter health precautions alongside digital innovations to engage buyers, say industry analysts.
The large-scale event in Hunan province along with the first major exhibition in South Korea since the coronavirus outbreak show indicate that the "exhibitions industry in parts of Asia is showing signs of life".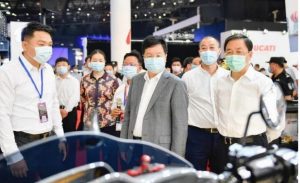 Mark Cochrane, Asia regional manager for exhibition organiser association UFI, said a "crucial" decision by China's top political body, the State Council, "gave the green light for exhibitions to go ahead based on local conditions. The first event was the Hunan Auto Show in Changsha."
More than 62,000 people attended the six-day car show in the central China province last week, according to organisers – the first leading trade show to take place as restrictions put in place to combat the coronavirus pandemic were eased.
Yang Ling, the regional director of Geely, a Chinese carmaker, said the company had a high rate of transactions at the show with an average of one in three visitors placing orders.
Around 100 auto brands and nearly 600 vehicles were displayed across 65,000 sqm of exhibition stands at the Hunan International Convention and Exhibition Centre, Changsha, from April 30 to May 5 under stricter health checks at the venue and with a vetting procedure during online registration.
More… Hong Kong tourism chiefs reveal post-Covid strategy
A special health commission was convened by Changsha city authorities to work with organisers to issue health-security guidelines for the event.
The Hunan Auto Show kick started a May Day public holiday week that also saw China's State Council issued new guidelines permitting the country's conference and exhibition organisers to plan and hold events again, according to reports.
Trade shows battle to stay in the game
Official guidelines highlight prevention as the primary task of organisers and stressed the importance of face masks and hygiene along with implanting early detection, rapid handling of incidents such as high body temperatures, and effective response, control and treatment measures.
In South Korea, the first large-scale event at the KINTEX centre, Seoul, since the outbreak also showed early signs of exhibition activity returning to key Asia markets.
"I expect more exhibitions in China will follow provided that there is not a second wave of Covid-19 infections which is always a possibility," Cochrane told MIX.
"Exhibition markets with a large domestic market such as China, Korea and Japan will host more events before those that heavily rely on international exhibitors and visitors such as Hong Kong and Singapore," he said.
"Overall though, it appears most Asian markets are headed in the right direction and I am hopeful that will continue."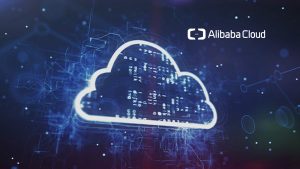 Another sign of post-Covid optimism coming out of China came with a cloud exhibition platform joint venture signed between e-commerce giant Alibaba and exhibition organiser CCPIT (Council for the Promotion of International Trade) in Shanghai.
The Yunshang Exhibition Company (YEC) JV will see Alibaba contributing its digital expertise, including Artificial Intelligence, 5G and Big Data analysis while CCPIT provides its business event expertise.
Among other projects, YEC will start by creating online exhibitions for the auto industry with Ford, Geely, SAIC Motor and Volkswagen the first to be featured on the new platform.
"Though the epidemic has posed challenges to the economy and society, the crisis could be turned into an opportunity as long as it is handled properly," said Zhang Yong, CEO of Alibaba, who added that YEC is a "prelude to the full linkage of the digital world and exhibitions".
Alibaba Cloud, the cloud computing division of Alibaba, will use 3D modelling, mixed reality, augmented reality and other technologies to build a platform providing an immersive exhibition and trading experience for users.