CHANGE is not always an easy pill to swallow. It comes with disruption, pain and loss… and this is no different from what trade shows catering to business event and incentive travel are facing.
Regular trade-show speaker, consultant and author Julius Solaris is even more blunt: they're shutting down, he says.
Speculating on the Event Manager blog over what he thinks shows of the future will look like, Solaris adds: "Others are reinventing themselves with a stronger proposition. A human-centric approach to making business  – oh dear – do we need that!"
The need for change across the meetings industry is one of the hottest topics on the block. The festivalisation of exhibtions, C2-style theatrics, new trade-show formats, immersive conference and incentive experiences are all ways of trying to stay ahead of the game.
"Resistance to change feels safe but is very dangerous as it exposes us to the greater risk of becoming irrelevant," Solaris says.
Spelling out the threat to live meetings from online buying, selling and networking, he says organisers face the challenge of maintaining the all-important FOMO element – fear of missing out.
"The trade show of the future knows how to cleverly use online content and tools to connect members and create that urgency to meet," he says. "The trade show of the future uses content at the event cleverly to increase FOMO in those attending online.
"The trade show of the future supports content that ignites change by selecting speakers, formats and room layouts that support active participation. Finally, the trade show of the future offers certification and education programmes that treat the subject with authority and verticality."
As a new breed of tech-savvy delegate calls for interactive meetings using the latest on-demand, tech bells and whistles, and environmental pressures up the ante for events to be socially responsible, organisers are forced to rethink what they do.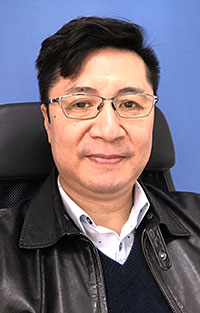 Alvin Lam (left), vice-president of Oceanplus Marketing Promotions, which focuses on events in mainland China, says key words of the future will be "environmental friendliness", "sustainability", "uniqueness" and "creativity".
"Unique interactive experiences, especially using advanced technology… together with a nice setup and hospitality, will be vital for future evolution," he says, adding that success will depend on using those techniques and devices creatively.
Stephane de Montgros (below right), co-founder of Riviera Events, which has offices in mainland China, Hong Kong, Macau and Bangkok, and presented the Facebook stand at the recent China International Import Expo, says there is "a clear shift in the design of exhibition and conference events".
"Guests are tired of traditional conference event formats, sitting in long rows, surrounded by traditional furniture and following a predictable schedule or even dull exhibition booths that lack creativity. Event strategies are reaching new heights."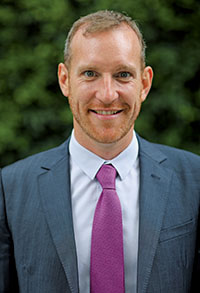 De Montgros says there is "a strong focus on the greater strategy" behind an event, "the meaningful relationships that a brand builds with their audience through memorable experiences".
The changes, aimed at building trust, gaining social awareness and strengthening sales, are technology led, with developments such as live streaming providing "the perfect way to extend your reach to an audience all over the world".
"Digitisation has a huge impact on the events industry. New cutting-edge technology is becoming more easily available and most importantly, user friendly. Improved technology is helping clients to engage with their audience and create an experience, which simplifies the way attendees can connect with each other."
Geoff Donaghy (below left), chief executive of ICC Sydney, is also in no doubt that technology will determine the look of events of the future, and believes "the experience expectations of delegates will continue to drive change at pace".
"New and improved technologies will continue to make our industry events ever-more seamless, from biometric security screening to personalised content and experiences, as we bridge the gap between our personal technology experiences and those of the event industry," Donaghy says.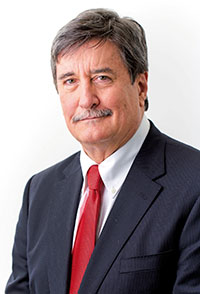 "As augmented-reality applications become more affordable and content creators more prevalent, we'll be more connected to event content that seeks to deepen engagement and even festivalise the more conservative corners of our industry. Disruption is simply change, which is inevitable. If that change is driven by data-backed results that will improve efficiencies then change makes sense, but it needs to fix a problem or improve a process, it can't be too far from the wants and needs of our clients."
Commenting on the cancellation of C2 Melbourne – an event meant to break the mould of traditional conference formats, with innovations such as chairs suspended from ceilings, fog-filled domes and guided discussions in a pitch-black inflatable room – Donaghy acknowledges the need to and encourage innovation, adds: "There's also a high degree of conservatism… it can be possible to get too far ahead of what the market is ready to embrace," he says.
C2 Melbourne, a business events arm from the creators of Cirque de Soleil, was cancelled due to poor ticket sales and partners withdrawing.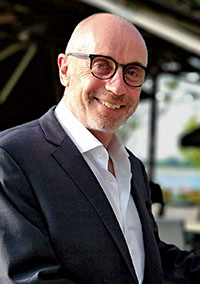 Matt Pearce (right), CEO of Talk2 Media & Events, says delegates will decide the value or the proposition however "outlandish" that may be, adding that February's AIME 2019 will be experimenting with similar C2-style innovations.
"At AIME we are working with Guide Dogs Victoria and will be running a Dialogue in the Dark session, which, similar to C2, will use a darkened room."
Pearce says change through new ideas is the lifeblood of the meetings industry.
"I think the business events industry must continually strive for innovation. It is where delegates and leaders of change come together to connect and exchange information and ideas. So, it is crucial that this drive to learn and grow remains at the core of everything we do," he says.
Nina Gomez (below), head of operations at Singapore CWT Meetings & Events, says festivalisation and creativity have featured prominently in the company's vision.
"As meeting planners, we've pushed our partners and suppliers to be able to cater to this new format, taking creativity and service delivery to a whole new level."
Gomez adds that hotels, convention centres and open spaces are catering to a more creative and immersive experience for attendees. "Gone are the boring four-walled ballrooms, and instead, we're now seeing glass rooms bathed in natural daylight, state-of-the-art lighting systems, creative open kitchens and themed menus.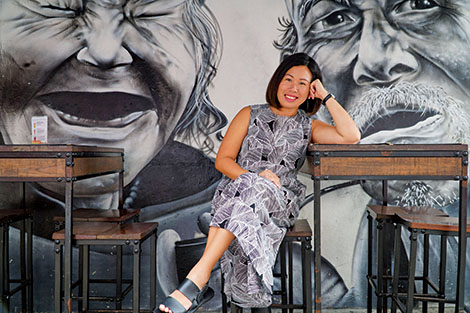 "For many organisations, creating an excellent user experience has become a central focus and this extends to their events too. No longer are they OK with unsightly, badly designed collaterals – everything needs to be sleek and on-brand, and the overall event experience has to be intuitive."
But Gomez also warns against "getting carried away trying to be cool and creative".
"There has to be a balance and objective to every component that is put into an event," she says.
"A sensible meeting planner must consider the brand itself – what it is about, who the audience is and what their demographics are, what the key takeaways are and how we ensure that the messages get across, and that they remember more than just how awesome the barista station was during the coffee break."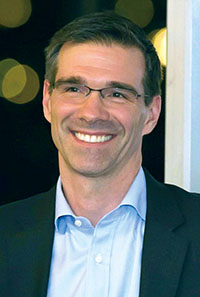 Although many exhibition organisers are also embracing technological advances, leading to a more interactive delegate experience, UFI Asia regional manager Mark Cochrane (right) says it is slow progress.
UFI is the global association of the exhibitions industry, and Cochrane says many members resist change.
"Exhibitions in general are one of the more conservative segments of business events, partly because they have been so successful not changing. You can go back decades and a B2B exhibition was pretty much the same model and looked the same, 50 or 60 years ago."
Though Cochrane believes changes are needed because the demands of participants, exhibitors and visitors are changing, he says this still remains a challenge for many organisers and venues.
"They haven't had to change for decades, and now they are being asked to come up with innovative and flexible formats where an exhibition may include a conference or a flexible space within a venue.
"To be fair to them, especially in Asia, they've had year after year of growth, even through the global financial crisis. It's hard to feel the need to change and innovate when your event, exhibition, is growing in size and profit year after year. So I guess you could say that in Asia we are the victim of our own success."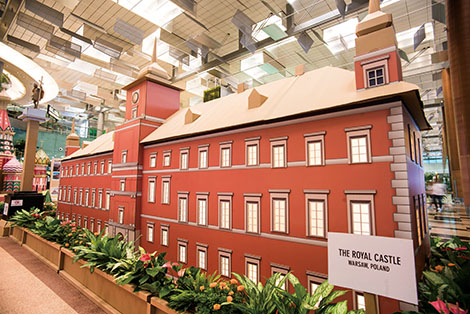 THE ART OF INNOVATION
Sustainability and experiential learning are at the heart of a company that uses paper and cardboard as a way of creating innovative messages for its clients.
Paper Carpenter, based in Singapore, recently recreated eight landmarks from central and eastern Europe at its 378 sqm Discover Europe Exhibit at Changi Airport.
Irene Ng, joint founder of the company, says the key to creating change in the meetings industry is to establish it as part of a brand.
"Change needs to be relevant to the brand. The brand story is the key to the creation of change. Simply, how does the brand wish to connect with its audience? Does change evoke certain emotions, does it change certain perceptions?"
Ng says the Changi Airport project was about more than just buidling a miniature Europe for its client. "It was to create worthy PR stories on sustainability through an art installation, experiential learning through cardboard."
Ng says customers are a key change factor in today's competitive environment, "Everyone is fighting for brand recall, and the only way to have that is the creation of innovative ideas through great execution.
"Audiences are hungry for up-to-date content and knowledge not accessible via Google."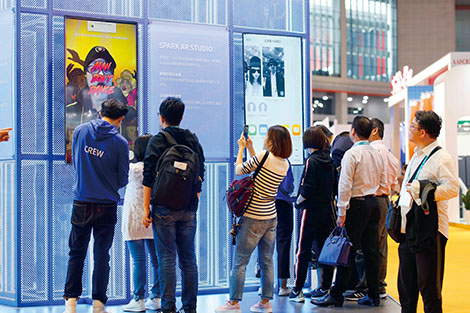 DISRUPTION, CREATIVITY AND STRONG RELATIONSHIPS
Travel-sector events that defy convention are the innovative and disruptive way forward, according to Stephane de Montgros.
The co-founder of Riviera Events has his eyes on the progress being made by Further East, the Asia-inbound luxury travel event that took place in Bali in November, and Le Miami, aimed at contemporary travel with an emphasis on creativity.
Beyond Luxury Media is behind both shows, which de Montgros says share a philosophy that the foundations of good business are strong relationships.
"I would say they are ones disrupting the market."