MALAYSIA'S main business events organisers and suppliers association is putting its weight behind the government as the country enters another round of Covid restrictions.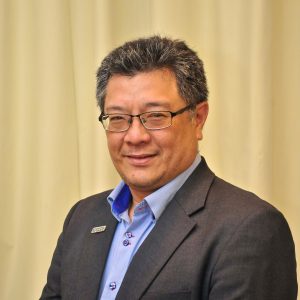 "Might as well bite the bullet now and enforce stricter control to flatten the curve," said Francis Teo, president of Maceos, the Malaysian Association of Convention and Exhibition Organisers and Suppliers.
Teo's comments come in a Maceos statement as further provisions of the MCO – enforced movement control order – were imposed January 12.
"We hope that by doing this, we are all playing our part to enable the business events industry to recover sooner.
More… 'SOCS' plea for Malaysia venues
"Though we understand the decision of the Malaysian Government to enforce the movement control order which begins tomorrow and we support it, we also hope that the Government will consider the livelihoods of our members and more than 30,000 workforces in the business events industry."
"The Prime Minister has also announced a state of emergency on the country, but there is no curfew imposed, so we do not see that the situation will have a further impact on the business events industry."
Malaysia prime minister Muhyiddin Yassin yesterday announced a new US$3.7 billion economic assistance package as the country battles a third wave of Covid-19 infections.
Teo said that many industry players were struggling to stay afloat, utilising various strategies to keep business going, including salary cuts, work from home arrangements, and taking unpaid leave. He expressed concern about how much longer industry players could sustain their business if business events continued to be barred.
Backgrounder… Malaysia eases event limits
"From past MCO experience, we are aware that this MCO could be extended beyond the two-week duration announced by the Prime Minister. We seek the Government's consideration to extend our proposed wage subsidy structure of 50 per cent for employees with the inclusion of those earning RM6,000 and below to sustain non-essential industries' operations and workforce during these trying times," he said.
He also urged the Government to allow production crew in a dedicated studio to work and provide technical support when delivering virtual events in MCO areas while observing strict SOP.
At the same time, Teo reminded business events industry players and its members to be mindful of the National Security Council's guidelines during the MCO.
Teo also recommended industry players, particularly venue operators which are well suited to handle large crowd systematically and safely, to play a role in the upcoming National Vaccination Plan by offering their venues as temporary vaccination sites when vaccines are available in Malaysia.