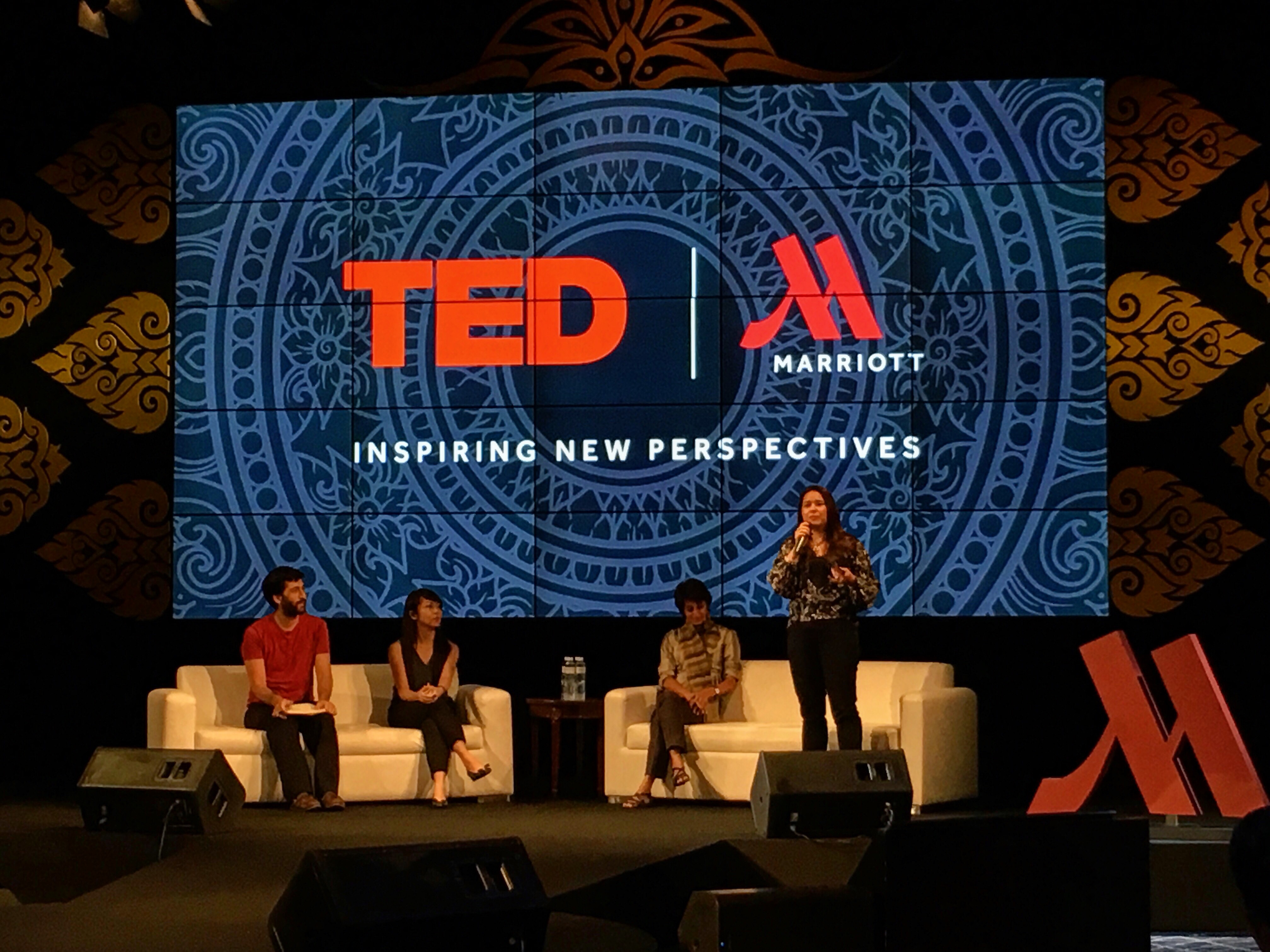 Aiding local farming communities, robotics for cleaner oceans and the impact of travelling upon art were among the topics discussed during the region's first TED Salon event at a Marriott branded hotel.
The event, which took place June 29 at the newly opened Bangkok Marriott Marquis Queen's Park, was the fourth in a series of TED Salons held at Marriott hotels worldwide since the Marriott-TED partnership was established in September 2016.
Asia's first
Three TED fellows spoke on the topic of travel and innovation.
French-Japanese TED fellow Cesar Jung-Harada, founder of startups Makerbay and Scoutbots, indicated how advancements in robotics could help clean oceans.
Indian multimedia artist Aparna Rao (below) discussed how travel has influenced her works, while third speaker Matilda Ho – owner of Shanghai-based online famers' market Yimishiji – talked through launching in China and supporting farming communities worldwide.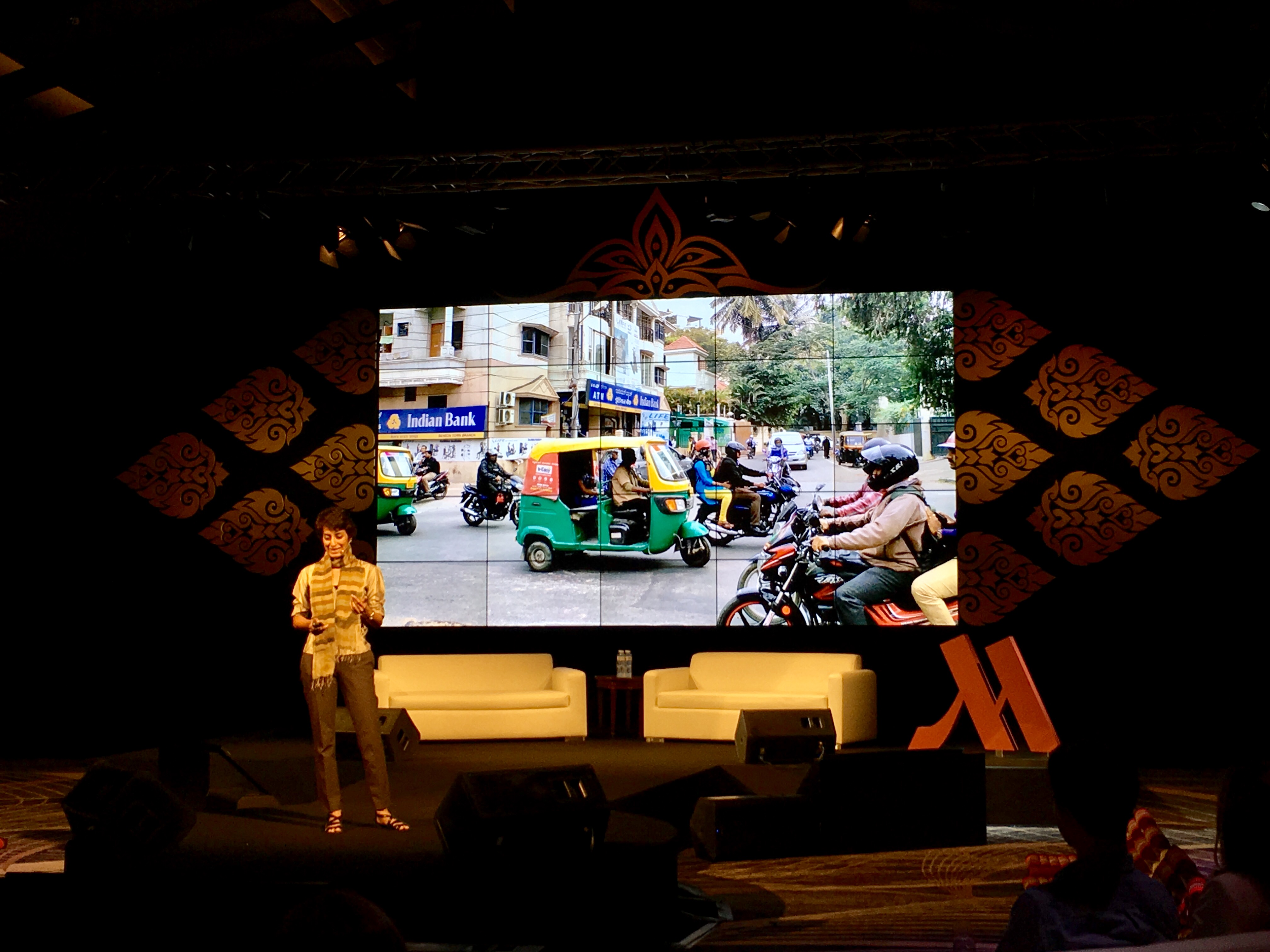 "It's with great pleasure that our hotel kicked off the first TED Salon in partnership with Marriott hotels in Asia," said Bob Fabiano, general manager of Bangkok Marriott Marquis Queen's Park.
Fabiano said that the three speakers were "each pioneers in their respective fields and bring a wealth of knowledge and insight."
A poolside cocktail reception followed the Salon.
TED-Marriott
Prior to the Bangkok event, three TED Salons have taken place at Seattle Marriott Waterfront, Marriott Hotel Al Forsan, Abu Dhabi, and London Marriott Hotel County Hall.
The next is due to be held at Santiago Marriott Hotel in Chile in July.
In addition to hosting more TED Salon events, Marriott Hotels plans to introduce a TED-curated TV channel to in-room entertainment in hotels across the region. This is due to be piloted sometime next year.
"We know that travellers today look for more in a hotel and we are bringing to life new innovations that help elevate guests' stay to memorable experiences," said Mike Fullerton, vice president, brand and marketing, Asia Pacific, Marriott International.
"TED content does not only entertain, but educates and engages on topics that are relevant to our guests. Together we are delivering a series of original content, events and experiences that will spark travellers' creativity and inspire new perspectives."