TAIWAN has been able to get this far in assuring MICE organisers worldwide thanks to its health authorities responding efficiently to safeguarding people as the global pandemic gripped.
MEET TAIWAN has also launched Re-Fresh Taiwan, with the prefix "re-" meaning back or again. This is the highlight of MEET TAIWAN's new program name, becoming reinvigorated with people's warmth and compassion, thereby kicking off better, more diverse services and cultural experiences for professionals around the world.
Re-Fresh Taiwan also drives MICE industry reform by integrating government and non-government resources and encouraging suppliers to adopt Taiwan's world-renowned technology.
A safer and more secure MICE ecosystem with anti-pandemic measures is also being implemented to assure visiting groups:
PANDEMIC SAFETY
3 Advantages in Choosing Taiwan
Reassured and Safe: Taiwan's sound medical-care system and public health capabilities mean that pandemic control measures can be promptly implemented.
Outstanding Service: Business event industry suppliers in Taiwan offer organisers professional and efficient services that are flexible and of a high quality. The pandemic means that suppliers also respond swiftly to emergencies.
Revolutionized Digital Era: Kaohsiung's hosting of ICCA's first hybrid congress in 2020 showed how suppliers and venues in Taiwan have embraced digital formats. Innovation has produced digital exhibitions and the rollout of 5G technology, providing faster and seamless livestreaming of creative moments brought about by AI, virtual reality and other digital settings across venues and to delegates viewing remotely.
Taiwan: Future Land for business events
Taiwan's MICE industry is preparing for recovery with a new eco-system supported by safety, 5G technology and the Asia Super Team incentive travel contest.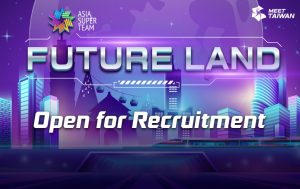 October sees the return of MEET TAIWAN'S Asia Super Team competition centred on the theme of Future Land with US$50,000 incentive travel package going to the winning team.
A multinational enterprise competition event devised by MEET TAIWAN – Asia Super Team – has been held for eight consecutive years.
Through immersive interactive experiences, companies from across Asia have gained a better understanding of Taiwan's myriad incentive travel options and environment.
This year, the Asia Super Team competition is getting a technical upgrade. Featuring virtual and augmented reality digital technologies, the new interactive game platform is a new competition mode that is more instantaneous, more intuitive, and full of futuristic tech. Being all online, the competition will bypass epidemic restrictions, so teams can "experience" some of Taiwan's best incentive travel activities in a stress-free and safe environment.
This year's competition is enhanced with a new virtual interactive game platform that teams from Japan, Vietnam, Indonesia, Malaysia, South Korea, Singapore, Thailand and the Philippines will find more user friendly.
The champion team will win a US$50,000 incentive travel package to Taiwan, enabling the entire company's employees to visit Taiwan together and strengthen their skills through team-building.
The online competition gets around the strict Covid-19 measures that prevent physical participation so that all teams can experience the best of Taiwan's incentive travel in a stress-free and safe environment. Competitors adapt avatars to test their knowledge of Taiwan's destinations, culture, cuisine and MICE facilities.
TAIWAN INCENTIVE TALK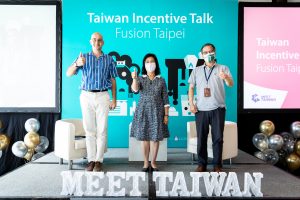 Another example of reaching out to event planners is Taiwan Incentive Talk, the last part of which gets underway on October 21 on the theme of Vibrant Harbour cities. This edition will spotlight the island's coastal heritage and opportunities for groups visiting Kaohsiung and Tainan.
Attendees will connect over an interactive virtual platform before diving into a comprehensive half-day programme of indepth destination sessions, expert-led education, strategic one-to-one meetings, and attractive lucky draw prizes sponsored while learning about Taiwan's MICE industry.
Since the outbreak of the global pandemic, Taiwan has been laying the foundations for a safe recovery of conferences and incentives. Taiwan Incentive Talk provides the advantage of groups being able to receive continued destination updates and meeting new faces through virtual events until they are once again being welcomed back in person.
Main picture: Taipei 101. During the post-pandemic era, Taipei City has become a living lab to experiment with new event formats