BUSINESS event organisers are seeing all roads leading to QSNCC Bangkok as the showpiece venue returns after a huge renovation with the Asia Pacific Economic Co-operation Summit and the region's top exhibitions among the opening events.
Major exhibitions  relocated to Bangkok in time for Queen Sirikit National Convention Center reopening in September after Thailand gradually and safely eased travel restrictions. Organisers are hearing the message that the kingdom is welcoming the return of business events as some of Asia's big trade shows and conferences take the road to Bangkok.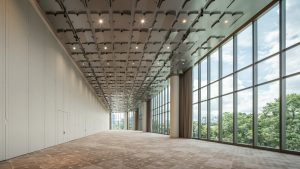 QSNCC enters a new era as "The Ultimate Inspiring World Class Event Platform for All" with a calendar of prestigious events that will help strengthen Thailand's standing on the world stage.
State-of-the-art conference and exhibition facilities are not the only draw. A lifestyle mall based around health and wellbeing proves delegates with a wonderful outlet for dining and retail before they return to the meeting venues. 
QSNCC's roster of events is equally impressive. The APEC Economic Leaders' Week on 14-19 November, will be a crowning glory for the nation and will show how it is stepping back onto the global stage. The revitalised QSNCC will be at the heart of as high-level delegations and country leaders from 21 regional economies head to Bangkok.
The work that has gone into making QSNCC an iconic venue for business events in Asia has done much to persuade event organisers that their groups will be impressed with Bangkok and this new era for the city.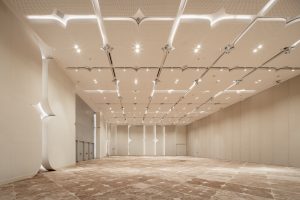 QSNCC has already won over organisers with the venue's location next to Bangkok's greenery, convenient public transport links and nearby city landmarks also influencing their decision.
The Asia Pacific Leather Fair (APLF) is just one of the events to have selected Bangkok not only on the basis of Thailand's reopening, but also the chance to be part of QSNCC's new era along with the vital role the kingdom plays among the regional economies of Southeast Asia.
"Since the ten-nation ASEAN bloc re-opened for business, and with Bangkok located at its centre, Thailand's capital will become its commercial hub and restart point for APLF ASEAN to welcome back buyers from the Asia-Pacific region," said Grace Lee, event director of APLF. 
"As the newly renovated Queen Sirikit National Convention Center, with its world-class exhibition facilities, is situated in central Bangkok and well-connected by all modes of transport, it will be a highly convenient place to welcome international buyers and business travellers," Lee added.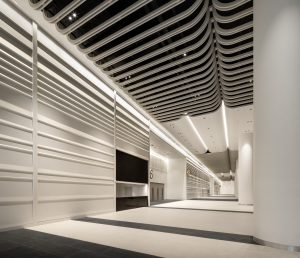 Asia Fruit Logistica, comes to QSNCC with the return of its in-person event as Thailand's business events industry bounces back across a range of sectors. David Axiotis, executive director of organisers Global Produce Events (HK) rates QSNCC's high-tech capabilities alongside location and Thailand's vital role in regional trade.
"Thailand is a hub for Asia's fast-growing fresh fruit and vegetable business and the new QSNCC is well equipped with state of the art facilities, strategic location, technology and services," said Axiotis. "We believe that new QSNCC will be an ideal event platform to showcase innovation and to provide business opportunities for all exhibitors."
Even at this early stage, QSNCC is showing its competitiveness with more international trade show organisers choosing Bangkok. Among those organisers is Informa Markets.
 "The new QSNCC is at the heart of Bangkok and its central location is easy to access by all transportation. This allows exhibitors and visitors a hassle-free commute to the venue," said Sanchai Noombunnam, Informa Markets' country general manager for Thailand.
Sanchai added: "QSNCC is at the forefront of sustainability and is mindful of our impact on the environment and community, which make a good alignment with Informa Markets' business and show commitments." 
QSNCC already built a strong reputation over three decades for hosting conferences and exhibitions, which helped drive trade and economic growth across the region. The renovation has expanded the venue 30 per cent – five times larger than its previous size – with extra services for an expected 13 million visitors a year. 
A unique feature of the revitalised QSNCC is how it reflects the aspirational lifestyle choices of increasing numbers of people. The venue offers retail therapy for visiting business event delegates! Bangkok Active Lifestyle Mall – or BALM – as it is becoming known, forms part of the shopping and restaurant facilities at the complex. Event delegates can attain a sense of wellbeing with options to be refreshed and revitalised before they return to their conference or exhibition.
WORLD CLASS EVENT PLATFORM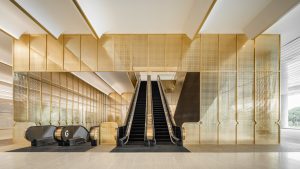 QSNCC comprises six levels, including two floors below ground, with conference and ballrooms up on the first level. With a total event space of 78,500 square metres, QSNCC's eight main exhibition halls offer more than 45,000 sqm of space while the four conference halls and four plenary halls provide nearly 10,000 sqm. There are also 50 flexible meeting and breakout rooms.