ON a weekly basis since Covid-19 brought live events to halt, we have seen the rise of webinars created by associations, government bodies, tourism marketers, PCOs and hotel groups and the many suppliers who play varying roles in one of the world's largest industries.
We have logged-on to hear what have been in many cases world-class speakers who have navigated organisations through 9/11, the 2003 SARS epidemic, the global financial crisis of 2008 and much more.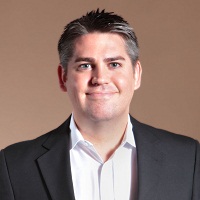 There has, however, been an unintended consequence of this sudden shift from seminar to webinar: that of representation.
Judging from events I have been invited to, and in some cases attended, I see a genuine issue when it comes to the prevalence of 'men-only' panels (MANels). Travel and hospitality conferences and events within this context suffer from a distinct lack of diversity which does not mirror the industry's employees or its customer base.
More on this… Addressing Inequality
Over the past few weeks, I have seen countless examples of this male-skew globally with many examples across Asia, Middle East, Europe and the US.
In Asia, most event formats include four or five talking heads; usually male, often white and from a narrowly similar age range. I was invited to join an online session in the Middle East that featured eight male panelists and no females. It should be noted that this travel event had marquee billing and held in progressive Dubai, not the staunchly conservative Saudi Arabia.
In Germany, which has a female leader in Angela Merkel, the week's offerings get even worse than a MANel. A full-day conference with six sessions had no female speakers at all. Extraordinary: a wurstparty (sausage party)… what a MANference!
Speakers and sponsors at such events are far from industry newcomers.  In most cases the panel comprised seasoned veterans holding impressive titles and responsibilities in companies at the forefront of our industry, leading teams managing public relations.
More… Putting Gender on the Agenda
Sponsoring and speaking at male-dominated conferences in 2020 provides poor optics and does little to suggest that advancing women in leadership is being taken as seriously as it needs to be.
There are several positive developments outside travel and hospitality that organisers and their bosses should take on board as best practice.
One example to follow is that of the geneticist Dr Francis Collins, an influential figure who led the Human Genome Project and is now a director of the National Institutes of Health, the foremost biomedical and public health research body in the US.
Call MANels out whenever you see them. There are useful Twitter accounts such as Gender Avenger and Manelwatch that highlight the absurdity of all-male panels.
The prevalence of male-only panels resulted in Collins declaring enough is enough and he no longer accepts invitations to speak at conferences where there is no female representation.
A superb opportunity to enhance understanding of the many diversity efforts is taking place in one industry – advertising – and is brought to us by the 3% Conference, July 27-29. The 3% Movement obtains its name from the percentage of female creative directors there were in the advertising industry when the movement was formed. Founder Kat Gordon and the movement say they will not rest until they reach 50 per cent representation.
A regular keynote speaker and a longtime supporter of the 3% Movement, Cindy Gallop (@cindygallop), is a force for positive change, and it'll be worth your time watching some of her TED Talks.
Marriott unveils support scheme for Asian women's university 
With a successful career as an advertising executive, Cindy is an expert on diversity and a proponent of female as well as black and minority (BAME) representation. She has spoken extensively on what companies should be doing to champion diversity with tangible actions rather than merely talking about it.
So, call MANels out whenever you see them. There are useful Twitter accounts such as Gender Avenger and Manelwatch that highlight the absurdity of all-male panels.
There is no area of hospitality, tourism and business events in which a male holds a monopoly on experience and when it comes to speaking with authority; no niche subjects that have only men as qualified practitioners or experts.
More from Voice… Beware of these traps when booking speakers
A panel in the Middle East covering destination marketing needs a Gillian Taylor, Lisa Hopkins, Adrianne Lynch, Jeannie Lim, or Penny Lion. A panel in Asia covering bounce-back revenue and commercial strategies needs a Selina Sinclair, Lisa Pile or Kerry Healy.
Event organisers and industry leaders need to do better. One of the most frequently discussed topics over the past few weeks has been about the changes necessary in a post-Covid travel landscape. One such change is the elimination of men-only panels and a circuit of industry speakers that more accurately reflects our industry.
Gareth Walters has held senior roles with international hospitality companies and in iconic hotels across Europe, the Middle East and Asia. He is a third-generation hotelier and is based in Singapore