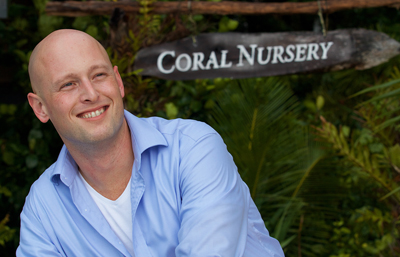 A 10-million-year-old rainforest and an 8,000-year-old coral reef; for us, those natural treasures near our property would probably have seen it all, including the devastating 2004 tsunami.
As communities gradually repaired themselves, it was only in 2009 – when the tides were particularly low – that our staff at The Andaman, a Luxury Collection Resort, discovered the extent of damage to the reef from that dreadful tsunami.
Our initial idea was to get staff to start clearing the reef. When we saw guests helping the team out, we decided to incorporate this as an activity.
This has become one of the core programmes in regenerating our reef, with both guests and associates participating in monthly coral clearing sessions. I think it is safe to say that companies are becoming more aware about contributing to CSR projects globally. We currently live in a world where sustainability and purpose beyond profit is a demand, and people want to see companies do the right thing.
Stepping up to the challenge
Over the past two years we have seen an increase in local and international companies coming to The Andaman to complete their CSR projects. We offer companies the chance to incorporate CSR into their teambuilding and retreats, and our CSR programmes are specifically focused on corals, which makes it something unique to our resort.
One of the biggest and most successful eco events held here was Thomson Reuters' buyout of the resort. They flew in delegates from all over the world, and this is where we conducted our largest coral and marine life teambuilding project to date. The group also opted for the hotel's sustainable meetings and menus offer. We had about 400 people in house, all of whom were involved in our coral and marine life conservation projects. Aside from being great fun it was a chance for us to educate delegates, and many remain in touch today, following up on the development of our programme and their contribution to the reef.
Opportunities abound
In terms of teambuilding activities, meeting groups can chose to create concrete 'Mini-ARMS', where new coral is transplanted under the guidance of our marine and coral curators, before they are moved to the main reef area. After taking part in this activity, groups finish their day feeling positive, and that they've made a tangible difference to the environment.
We also offer a unique new teambuilding activity called 'Master Chef of the Jungle', where planners and delegates can learn more about the rainforest and how to incorporate ingredients found in the jungle into their cooking.
This exercise gives delegates the chance to learn how plants found in the jungle can serve as medicinal solutions, in the way that they are used in traditional Malay households. We also offer daily Rainforest Awakening and Rainforest Afterdark walks, which educate delegates about their natural surroundings and the wildlife found in the resort's grounds.
Christian Metzner is general manager of The Andaman, a Luxury Collection Resort, in Langkawi, Malaysia.
This is an edited version of an article in the June-July 2016 edition of MIX magazine