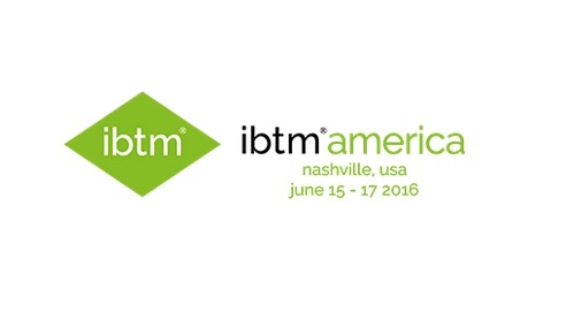 After Baltimore, Chicago, Orlando and back to Chicago, IBTM America 2016 will take place in Nashville. Why Nashville? Will Nashville be the permanent host or do you intend to continue "travelling"?
Nashville is one of the hottest convention cities in the USA right now; it's a bustling cultural hot-spot with more than 120 live music venues and a burgeoning culinary scene featuring everything from southern fare to haute cuisine.
It was ranked in the top 10 of Cvent's "Top 50 Meeting Destinations in the United States," was the only city in the USA to make Lonely Planet's top 10 cities in the world, was named "Destination of the Year" by Travel & Leisure magazine, and ranked one of the "Top 10 Hottest Travel Destinations for Food" by The Daily Meal. Our attendees will be able to experience everything the city has to offer during Discovery Day which will include a tour of the city as well as a night out at one of Nashville's "Honky Tonks" where they can engage in an evening of client entertaining while listening to the next hit country music song!
Nashville also has incredible venues to offer meetings and events planners such as the Omni Hotel, the new Music City Center which boasts a museum of country music as well as 90,000 sq. ft of meeting space, and of course The Gaylord Opryland Resort and Convention Center where IBTM America 2016 will take place.
We've already announced the location for IBTM America 2017, which will be taking place at the Diplomat Resort & Spa Hollywood, Curio Collection by Hilton in Fort Lauderdale/Hollywood, Florida, another incredible venue in a great city.
What's new at IBTM America this year?
In addition to delivering a 100 per cent mutual match business appointments between exhibitors and Hosted Buyers for the first time, we have organised a Discovery Day for all attendees which will give them the opportunity to explore Nashville while networking with industry peers. The IBTM America Knowledge Forum will include CEU Accredited Sessions and experiential sessions covering thought provoking topics, such as "Digital Security" and "Meetings Design" delivered by experts within the meetings and events industry.
How is everything coming together?
We're getting applications from new and returning exhibitors and hosted buyers everyday, and predications are positive. Research conducted during IBTM America 2015 and post show concluded that the new meeting pod format introduced last year, (which we'll be bringing back this year), provided the connections and business that led to 95 per cent of exhibitors agreeing that the new pod format signified a move towards meeting the ever changing needs of the industry and that following their 2015 experience, they were likely to exhibit at IBTM America 2016.
Last year IBTM America 2015 introduced a mutual match appointment system. How have you improved on this system from last year?
Last year, 64 per cent of the appointments at IBTM America were a result of mutual match between exhibitors and hosted buyers; 96 per cent of requested appointment slots were filled on an average number of appointments per exhibitor of 29.
This year, we have taken a step forward and put our focus on perfecting the system even further. IBTM America 2016 will introduce 100 per cent mutual match business appointments, the first for an event of it's kind in the US.