After a long and weary period of the business events calendar being staid and tiresome, along come two developments that will be rattling big players who preside comfortably over sections of the MICE industry.
No sooner had triumphant sighs of relief marked the end of the inaugural Get Global trade show in Sydney on July 28, three days later it was the turn of ICESAP, Incentive Conference and Event Society Asia Pacific, to reveal its acquisition by the PCMA.
Few people inside or outside the industry would've heard of the Professional Convention Management Association, but the PCMA has been making its voice heard in Asia recently, partly due to its regional powerbase in Singapore and alignment with SACEOS, the city's association for conference and exhibition organisers.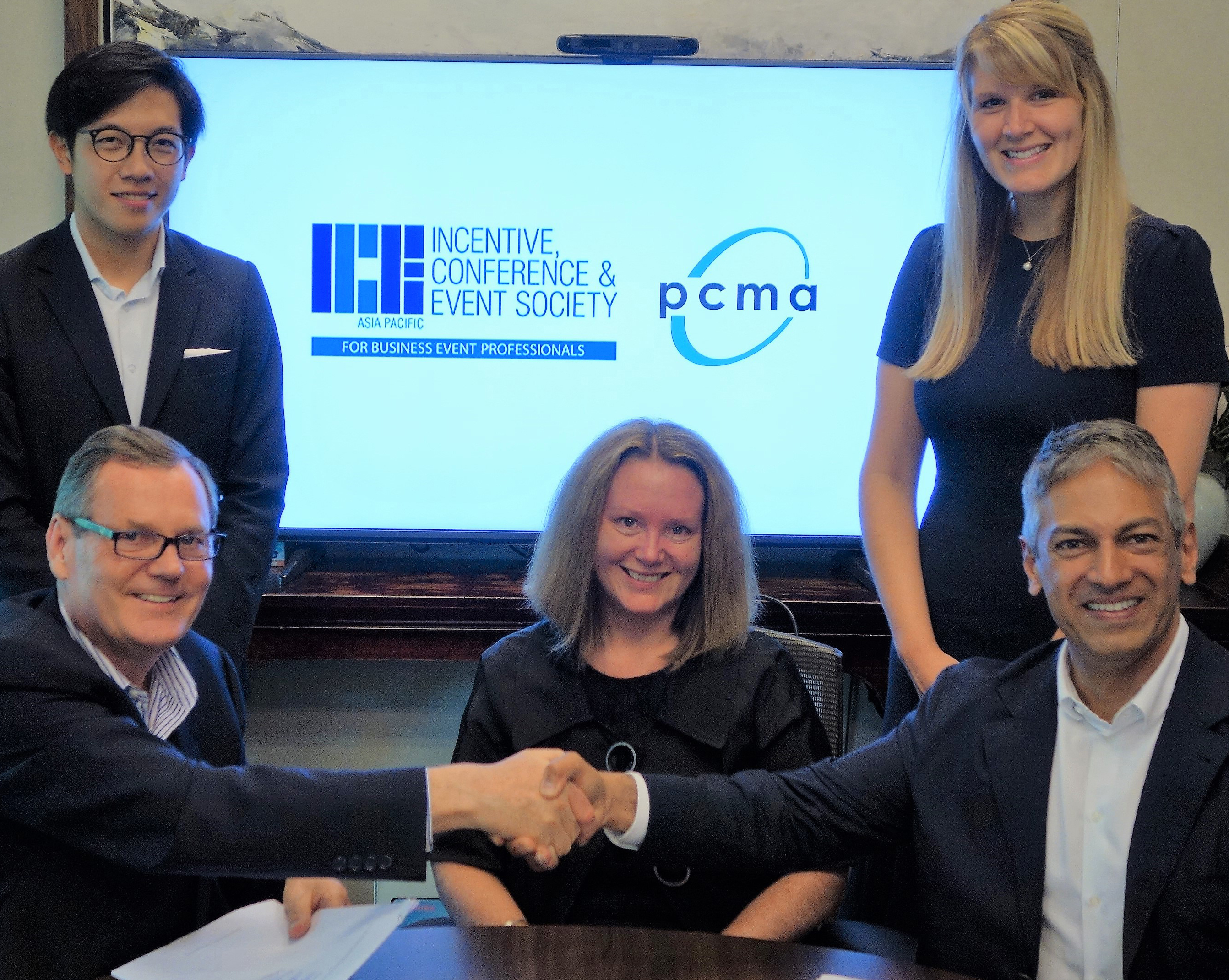 As the announcements and pictures of handshakes faded, members and former members of ICESAP took a little time out from their August break to ponder what has spurred this marriage of two organisations that on the surface represent two disparate groups of people. One Asia based and flying the flag of accreditation and professional standards for those active in the business of organising incentive travel and meetings for corporates, while the other a massive Chicago-headquartered body representing members ranging from anaesthetist and dental association organisers to Dallas convention bureau, but with a strong and more proven education offering.
PCMA acquires Nigel Gaunt's ICESAP
Rivalry over members and a duplication of services such as education are two factors that both ICESAP and PCMA would have to avoid in order for both to flourish. Australia's Business Event News, however, reports PCMA as saying that ICESAP will continue to operate under its "existing brand" "for at least the next two years".
So the story will run and run, maybe long after ICESAP's fourth annual conference at the W Shanghai – The Bund, September 6-8. Perhaps it is there – in China – where the allure of ICESAP for PCMA actually lays. Take a look at the major players ICESAP has lined up at what is the most talked about luxury hotel in town right now.
Like the MICE trade show scene, a shake-up – or what is known is this digital age as disruption – has been long overdue for organisations made up of the industry's eminent, earnest and worthy operators. Some of these bodies attempt to be active in that tired and staid way committee hacks tend to operate, while others tick over through the ages, waking up occasionally for the annual dinner.
Who wins if Asia turns into MICE association battlefield?
Those living in hope that any disruption being brought about by PCMA's acquisition of ICESAP will spread to the trade show scene may find saviours in Gary Bender and Donna Kessler.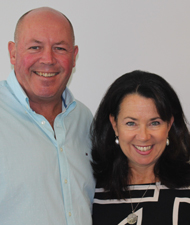 The founders of Get Global set out to break the mould of trade shows. As the boss of World Corporate Travel, Gary Bender has trod many a trade-show floor over the years. It's a familiar burden for a corporate buyer to endure: 10-minute meetings practically back-to-back in 3×3 metre booths, month after month… year after year.
Not surprisingly he had had enough and teamed up with Donna Kessler, founder and director of Tourism Portfolio, who is another veteran of the MICE trade show, in this case as a supplier with her background in hotel sales and marketing.
Get Global is now being positioned as Australia's only expo for the outbound MICE market. The one-day show at ICC Sydney dispensed with the rigorous appointment schedule as around 120 exhibitors from 20 countries casually met with 240 buyers. The result: 1,320 connections between buyers and exhibitors, according to Get Global.
The goal was to "assist international companies and suppliers in achieving sales results while building outbound MICE travel opportunities".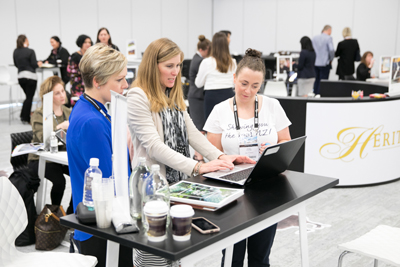 "We achieved what we set out to do by the bucket load," the show co-founders said in a joint statement. "We provided a show that was user friendly, with professional B2B meetings and chats. The fun and quirky style with open walk and see through areas gave the room warmth, a constant hum and a great atmosphere.
"The buyer flow throughout the day was great, some even coming back for seconds!
"The positive feedback received on the day and over the past week has been amazing from exhibitors on their ROI and buyers congratulating us on a great show."
With Asia's MICE trade show season around the corner, it's a model well worth emulating if organisers want to keep buyers interested with something more than a roster of dour presentations.
Get Global is set to return to Sydney on July 20, 2018.
Martin Donovan is Editor of MIX