Billion-dollar luxury superblocks, golf courses, spas, sophisticated convention centres and banquet rooms – all a short taxi ride from work – you'd be forgiven for thinking of a major Asia hub like Singapore rather than Batam, the free trade island city 20km from Singapore that was rural and remote just 30 years ago.
Closer collaboration between Singapore and Indonesia with the new Indonesia-Singapore Business Council is expected to greatly benefit the hospitality and tourism industry too. We anticipate seeing a lot more joint marketing and promotions in the MICE and cruise industries outlined in a new agreement, which will be a big boost for Batam.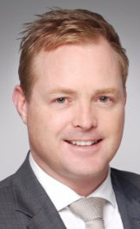 The rise
Since the eighties, Batam has seen significant development that has helped it become one of the fastest growing regions in Indonesia. Industrial and manufacturing businesses have been setting up shop to enjoy benefits such as lower labour costs and tax incentives while being close to Singapore. Improvements are rapid with a business licence approval now taking three hours to process and construction beginning immediately, compared to before when it would take weeks and involve a lot of paperwork before boots could even touch the ground.
The landscape is indeed shifting. Recent steps have been made by the Indonesian government to boost business in Batam, Bintan and Karimun islands, of which we are now seeing positive effects. November 29 marked a landmark date with the joint Singapore-Indonesia business forum, where leaders committed to collaborate on several mutually beneficial initiatives including a focus on key businesses like property and digital.
Where actions speak louder than words, the joint Singapore-Indonesia Kendal project, 'Park by the Bay' and Makassar development in South Sulawesi show the current regional optimism of investors. Most recently, DHL's announcement on December 5 that they would be launching a IDR 17 billion (about US$1.27 million) operation in Batam joins a host of credible businesses flooding in, driven by investors seeking to diversify their business portfolios in the up and coming archipelago region.
Radisson Golf & Convention Center Batam (main picture) – one of the first international hotel brands to open in Batam – provides us with the opportunity to gain deeper insights into the growing hospitality and tourism sector. Businesses now have key operations here, even though their main HQs remain in Singapore or further afield, allowing them to easily travel back and forth. We saw an opportunity to establish our presence here to provide for the sophisticated "b-leisure" traveller – those that come here for business and want to stay and explore for a few days with their family and friends – with upscale accommodation and home comforts. These include facilities like a fully equipped fitness centre, dining options, relaxing spa retreats and full internet connectivity to meet the needs of the modern traveller – amenities that were previously missing in Batam.
Though Batam has had its share of negative publicity in recent years, it has certainly started a new chapter and is fast becoming the go-to destination for Singapore businesses looking for a convenient getaway. With the spotlight on Batam's increasing development, investors will not face the same roadblock as they did before. Additionally, investors will be able to enjoy the same upscale experiences and comforts as they would at home with the Indonesian hospitality landscape continuing to gain traction.
Andre de Jong is vice president (operations) for Carlson Rezidor Hotel Group, Southeast Asia & Pacific