WE rely on international business for our core business of interpretation equipment. But with Covod-19, forward orders and revenues collapsed. Employees were all put on a three-day week working from home and early March was a dark time for us.
So, here is what we did next…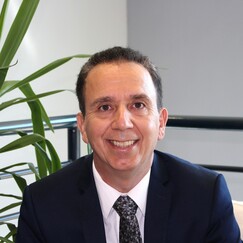 Having worked on offering and providing Remote Simultaneous Interpretation (RSI) for the past few years, we were ready for a possible increase in demand due to Covid-19. At last people were interested to listen to our RSI story. In fact there was so much interest and because we were repeating the same explanation over and over. Then we decided to organise a webinar, in which we could talk to lots of people at once.
Our expectation was 50 people. We got 100-plus for the first webinar, such was the interest. With so many unanswered questions in the chat, we decided to do two more and for the third we had 400-plus people watching live.
The third webinar was hosted with our own platform and we had live, simultaneous interpretation from English into nine languages. Subsequently the recordings have had more than 500 views. Not bad for a speciality topic.
The interest generated was huge and now we have a significant pipeline of RSI events.
But this was not enough to get the team back to five days a week. We needed to do more.
More on this… Creating Safer post-Covid events
A business partner in Europe told me he had investigated all of the different Thermal Imaging Cameras in the market. He had found the best one and struck a deal with the manufacturer.
Brilliant! He had done all the work and saved us weeks of investigation and analysis.
This was a lightbulb moment. Of course, people would probably need these for fever detection when the lockdown finishes. Event planners and organisers will want to assure the safety of delegates, guests and spectators and so we were hopeful there would be demand for this type of solution.
AsiaWorld-Expo opens frontline in fight against Covid-19
Our partner had sourced the best solution available. It provided fast detection covering 30 people per second, with high accuracy, visual and audible alerts, with up to 4.5 metre operating range – even with people wearing masks.
Now we need to promote it and let everyone know we can help. Our entire operations team is now back working five days and involved in warm calling, following up enquiries and setting up systems.
We don't know how long Covid-19 will last, or how long international travel will be limited, reducing our core business to rubble. However, we remain active looking after clients with RSI solutions and also making workplaces, public buildings, meetings and events safer through the use of Thermal Imaging Cameras.
Jeremy Ducklin is managing director at Congress Rental, which has an Asia Pacific head office office in Singapore