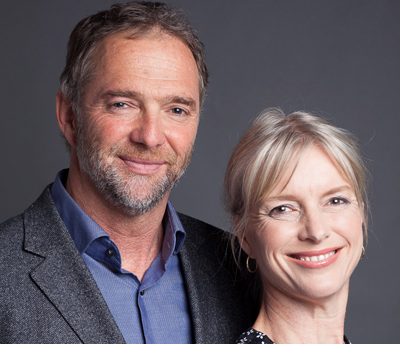 You might be a project manager who's been placed in charge of planning a major event for your company. Perhaps you have limited resources or limited time to find viable options for teambuilding.
Or you might be a leader at a teambuilding company who feels that the material you have isn't really transforming into tangible results for the client.
No matter what your position is, what's incredibly important is not only making the event memorable, but also creating a meaningful experience that will actively improve how the teams work.
Although less expensive, childish teambuilding games for the sake of it are not a good use of a company's resources or the participants' time. Instead you would both be better off investing in 'intelligent teambuilding': where the activities enhance the learning experience and deepen real team development rather than simply plastering over cracks in the system.
The lowdown
Intelligent teambuilding occurs when the content is based on good quality research and relevant facts that connect with the participants' experiences. When we take our clients on a simulated expedition to Antarctica for one of our programmes, we want to communicate the experiences of teams that have to learn to function in the 'isolated and confined environments' of Antartica. Participants learn that this expedition experience is not unlike the experience of diverse teams today – particularly virtual teams who are blinded by, not snow, but poor communication.
We suggest that organisers focus on the following initial questions when planning a teambuilding event to ensure experience is effective and the results resonate:
How should we engage the participants?
What dynamic do they already possess as a group? Are they fun-loving, or jaded audience members who think they've seen it all? What will motivate them? What can they relate to the best? All this knowledge should change how you approach the event.
What are the internal relationships like?
Is it a new team that needs to get to know each other, or an established team with existing needs? We've worked with companies that did need a bit of 'getting to know you' time to break the ice, erode initial barriers and talk about wider issues they would be facing as a new team. On the other side, the team might know each other so well that there is plenty of room for personal jokes but a stagnation of new ideas, so this sort of team may need deeper challenges.
What role does competition play?
You may have participants who race through the games without realising they're aimed at addressing issues in the organisation. The best competition for teams is that which encourages individuals and teams to focus on self-improvement rather than winning at the expense of others.
Is the experience the right experience for the group?
For experiential teambuilding to work, you need to ensure the relevant concepts are being covered in an appropriate way. The experiences should be appropriate for the seniority level, gender mix, age span and interests of the group.
You might be surprised at the results that can be achieved when you focus on both high quality team development outcomes and having a highly memorable and engaging experience.
Gaia and Andrew Grant are directors of Tirian International Consultancy