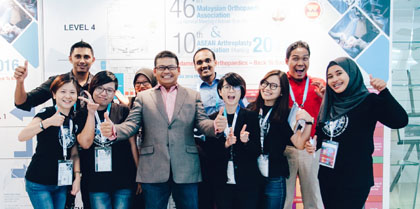 MIX: You've been selected as one of PCMA's "20 in their Twenties". What was your reaction when you learned of this?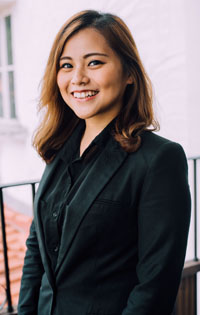 Chloe: I was shocked and excited when I learned that I had been selected as one of PCMA's "20 in their Twenties". Initially I thought it was a prank call and I asked if this was genuine, and Kacie from the other end said, "Yes honey, you are officially selected". It just made my day and was a confirmation that whatever effort I had put into this industry was worthwhile.
How did you start out in meetings and events? Was it a planned career move or an opportunity that came along?
After leaving the International Medical University Malaysia, I was wondering what I should do; where and how should I start this new chapter in my life.
Right at that time, I was fortunate to have a project-assistant job recommendation from my lecturer who understood my passion in event organising. I had been actively involved in this since high school and university.
Without further hesitation, I submitted my resume with the thought: "Why not try something new since I love organising and attending events?"
There began my journey with Medical Conference Partners, a world-class medical conference organiser.
You have a Bachelor of Science in Nutrition and Dietetics – does this help in working with medical groups?
I am at an advantage with my medical background, as it helps me a lot in effective communication with surgeons, doctors and other allied health professionals to develop the scientific programme component, especially with the use of scientific terms, medical abbreviation of diagnosis and disease.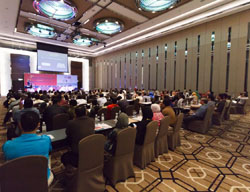 There is much more to your role than the title conference producer suggests. What are the most rewarding aspects, and the most challenging?
The rewarding aspect is to have successfully organised a conference with my team members and take it beyond the client's expectation.
I can't pinpoint specific moments, but there have been many that have had a "wow" effect on the client. It's a small gesture to add a personal touch to a situation, but it's these things that show a client how dedicated you are to your role and profession.
I will say the challenging part will be handling protocol matters when inviting royalty or government officials to officiate conferences. It's another process altogether and can be stressful at times. Another challenge that I can think of is handling cadaveric demonstrations or live surgeries (transmitted online or broadcast) during a conference.
We must make sure the process of handling the cadaver, from applying for permits, storage of the cadaver, running of the actual workshop right through to the cremation process are done accordingly.
At the same time we monitor the live beaming from the operating theatre to the conference venue (which is in a completely different venue).
It takes us several rounds of practice with surgeons, IT technicians, audiovisual teams and venue officials to get this right and make sure the clients are more than satisfied with the outcome.
How important are the type of conferences you produce for Malaysia?
We specialise in organising medical conferences. Our conferences connect and unite healthcare professionals. By organising these conferences, we are preparing a platform for networking opportunities and room for discussion between doctors, speakers and healthcare professionals to exchange ideas for the development of the healthcare facilities and services mostly in our country, but sometimes others across the region as well.
It's an important stepping stone to improvement in overall healthcare services not only in Malaysia, but in the Asian region.
My role as the middle person allows me to communicate with all the different parties involved in making a conference happen: from the committee, convention bureau, vendors and venue officials, to the suppliers, speakers and delegates.
Through this, new professional relationships can be built for future endeavours, and this could very well have a significant impact by boosting the local economy and creating more job opportunities.

One of the next big steps for you has been PCMA Convening Leaders in Nashville. What are you expecting from the event and do you think lies ahead in your career?
This is my very first time attending an international conference that is related to what I am doing now and I hope I can network, share, exchange and gain knowledge by surrounding myself with people with a similar interest in this industry.
I believe the 20 in their Twenties who were selected for class 2018 will keep in touch with each other after the conference. Hopefully this will allow us to work on some projects together that can make an impact to the global conference industry. I can't wait to see everyone in the conference!
Short-term goal: I would like to experience working on conferences abroad to gain more knowledge, learn about different strategies and have an insight into the global approach of organising conferences.
One thing I've learned from this industry is that exposure is everything. When thrown into a situation, you learn a lot about yourself but more than that, you learn about others and their point of view. As professional as the conference industry is considered, it is still a people business and that is what I want to tap into.
Long-term goal: I hope to bid for more International conferences to be held in Malaysia, promoting my country as a destination with a rich culture and unique scenery for international delegates.
I would get to work hand-in hand with industry players such as convention bureaus, vendors, suppliers, venue officials to boost the local economy and create more job opportunities for our local community. I would also hope to guide, train up and share my knowledge with young talents who are interested in business-oriented events. By this way of encouragement, I hope to contribute to a sustainable business event industry for Malaysia.