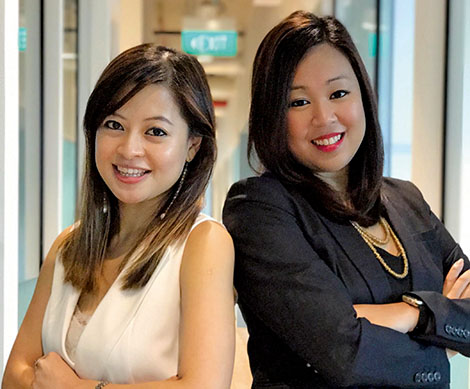 How did you enter a field in which blockchain and other digital developments play a role in hospitality and events?
My co-founder Jacqueline Ye (pictured left with Melissa) and I have always been a part of the events industry prior to co-founding Delegate. The reason we started was because there were many evident gaps we found in the industry that required fixing. We saw that technology was the best and most scalable solution to address these issues.
We also wanted to encourage the adoption of technology for a very archaic industry that had pretty outdated practices. We've built Delegate to be the digital platform that connects different stakeholders of the events industry and to be an all encompassing solution for anyone planning an event. Since our launch in 2015, we've explored different tech integrations, including blockchain, and we're looking to introduce more solutions for the industry.
Blockchain has had some negative connotations highlighted in the media and has been associated with illicit transactions. What has been the response you've come across among existing and potential clients? What do you say to assure them?
There is no denying that there is still much to be done in the blockchain space before we're able to adopt it in our day-to-day lives. Fundamentally, better education and advocacy needs to be done to demystify blockchain and to uncover how blockchain is being exploited and abused by certain actors.
More: Zeroing in on blockchain
Delegate is not a blockchain company, but we do recognise that blockchain is an effective enabler to solve the existing gaps in our industry that our current product hasn't been able to fulfil yet. We're considering blockchain to be a part of our tech pipeline in the long run and clients can be assured that their user experience and how they use Delegate today will not be compromised. We've always prioritised our clients' needs above all else and we're prepared to educate and do as much as possible to ease any transitions that might occur with future iterations of Delegate.
Why do you think closed transactions are good for the industry? Aren't there always going to be markets where traditional cash is needed for an event to go as well as possible? For example, payments in markets where cash is king or there are system restrictions?
There are various blockchain infrastructures and different aspects on what you might want to store blockchain. Many blockchain platforms advocate transacting in cryptocurrencies and replacing the use of traditional cash, but some applications are still questionable. Where blockchain works really well is in reducing the cost of networking and cost of transactions. Blockchain creates solutions that serve the unbanked and assist countries where centralised governments have not done such a great job.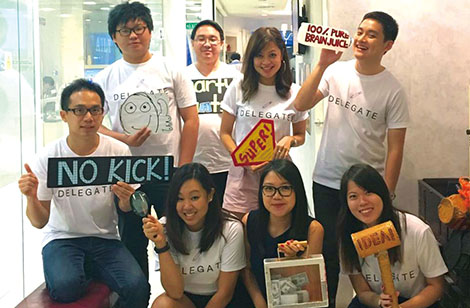 So how would the system work for event planners?
Delegate works by connecting anyone who is looking to plan an event to various event vendors; venues, caterers, photographers etc. Clients are able to use our platform to search for event inspirations, browse for potential event vendors to hire and to instantly book them in one place.
In the future, Delegate on blockchain will allow for a more transparent way of transacting between users and vendors. We're suggesting to have reputations stored on blockchain so that every actor will be more accountable and reliable – this would eventually reduce the volume of event cancellations and disputes that have been apparent in the industry for years.
Tell us more about how you co-founded Delegate?
Delegate was born out of my and my co-founder's frustrations in our previous roles planning events. One of the biggest pain points we had was the lack of transparency and efficiency. We set out to transform the way people plan events and to solve these gaps, and started as an online marketplace that connects anyone planning an event to various event vendors and venue spaces. To date, we have amassed a community of over 60,000 users and 1,600 vendors who use our product to plan and execute events.
What about the future – any plans to spread beyond Singapore and move more fully into B2B shows or other types of events?
We're headquartered in Singapore and are also present in Hong Kong. We're definitely looking to scale Delegate regionally and create new solutions to suit our B2B customers more. We participate in events and conferences mostly to increase awareness of Delegate and what we do. We want to be the first thing that comes to mind when anyone thinks about events.
---
Melissa Lou is co-founder of Delegate Asia, which gave a presentation at the MICE Hub during ITB Asia 2018 in Singapore. She was interviewed by Martin Donovan