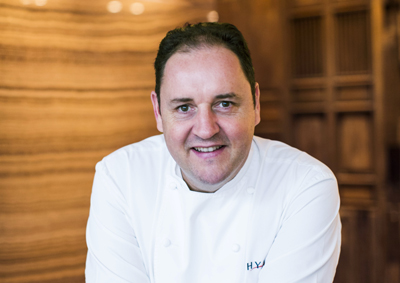 Organisers of meetings and events are increasingly coming across clients who require an environmental or "green" audit alongside financial scrutiny. Planners who want to keep and increase their client base therefore need restaurants and venues that understand these values.
Yet how often have you enjoyed an experience in an event venue, restaurant or online and returned for the same experience only to find it no longer exists, or has changed for the worse? This can potentially do more harm to your reputation and negate the financial rewards you initially generate.
Consistency is key to keeping customers such as planners coming back and the most important word we need to use alongside sustainability is "financial". At Grand Hyatt Singapore we reviewed how our events F&B operated and realised that there is an amazing opportunity to own this space.
We enable our guests to enjoy our sustainable environment by understanding the true definition of sustainability; through the design of our spaces, the products we serve, the energy we consume and the waste we generate. This provides a foundation for us to present all of our guests with an experience, in both corporate and social environments, that has a lower impact on the world's resources.
Design of our spaces
In 2015, we completed an overhaul of our three leveled, 5,000 sqm space. The inclusion of natural daylight to reduce the burden of daytime lighting, the introduction of hot and cold-water hydro taps in all rooms to reduce plastic packaging, and the move to make front-of-house kitchens prepare food in front our guests to reduce food wastage were just a few of the ways we in which we built sustainability into our event spaces and guest experience. We also have LED lighting throughout our venues, creating less heat and allowing us to monitor the temperature more efficiently.
Menus
We completely reviewed all of the cuisine in our hotel and eliminated any unethical and unsustainable food items. At the same time, we ensured that all of our menus were proportionate with sufficient plant-based and healthy choices. Daily choices on menus were created so that we could purchase the best available products in the market at short notice, rather than relying on the inefficient indent method of procurement.
Over 70 per cent of our seafood is third-party certified sustainable. Additionally, Grand Hyatt Singapore is Marine Stewardship Council and Aquaculture Stewardship Council Chain of Custody certified.
In 2016, we engaged an organic farmer in the Cameron Highlands in Malaysia to grow heirloom and European-type organic vegetables for us. These arrive fresher and have a lower carbon footprint with less food miles.
The majority of the herbs consumed in the hotel are grown on the roof of our ballroom. The next time you are enjoying our pesto or salsa verde, you can do so with extra abundance and comfort knowing it was grown just metres above you.
Waste
Waste is generally never discussed and what is produced is rarely measured. Worse still, it is usually disposed of with minimal regard for the environment.
We measure all of our food waste and recycle all glass, tin, plastic, paper and cardboard. Our food waste enters a vacuum waste machine where it is dewatered, placed in a digester and turned into fertiliser within 24 hours. We have broken the chain and will keep 400 tons of food waste out of landfills with this technology.
Last year, we shared over 3 tonnes of cooked food that would normally end up in a landfill with less fortunate members of the community.
Meeting and event delegates using Grand Hyatt Singapore can therefore consume with confidence in the knowledge that waste is managed effectively.
Energy
We house the world's first retro-fitted trigeneration plant, which sees the reduction of 1,200 tons of carbon emission annually – greatly cutting down on our carbon footprint. This process enables the hotel to capture waste heat from its gas engine to then produce steam and hot water for its laundry operations. Residual heat is used to apply pre-cooling in the lounge and restaurants as well as other public areas.
Lucas Glanville is director of culinary operations for Grand Hyatt Singapore/South East Asia