IBTM China, part of IBTM's global portfolio of meetings and events industry trade shows and the most established event of its kind in China, will take place at China National Convention Centre in Beijing, August 28 and 29.
Nicole Ci, the show's project manager, shares what buyers, exhibitors and visitors to the show can expect this year with more international exhibitors topping the agenda, the net being cast for association planners and an enhanced Experience Zone.
What changes have you made to the show this year?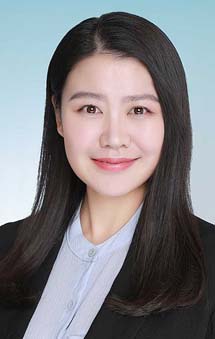 The market in China continues to enjoy robust growth, and as a result we have ambitious plans to evolve the event this year, with several enhanced features.
Top of our agenda is to attract more international exhibitors, especially from Europe and Asia, as well as new domestic destinations, to reflect the growing interest in holding events in the region.
This year we expect around 400 hosted buyers to attend the show, and to meet exhibitor needs we plan to increase the proportion of association hosted buyers, while keeping the same high number of corporate buyers that we achieved last year (30 per cent) with the remainder from agencies.
Around 20 per cent of the hosted buyers will be international. As is the case across the industry, creating an inspiring, interesting backdrop is key to an event's success – as such this year we're introducing an 'Experience Zone', where visitors will be able to interact with select exhibitors in immersive themed environments on the show floor.
IBTM China: A buyer's viewpoint
Additionally, in response to customer demand for more opportunities to learn and be inspired by outside speakers, eight new speaker slots have been added to our Knowledge Programme, which will cover four key themes, taking the number of speaker slots to 18.
What factors have influenced the changes to the exhibitor / hosted buyers mix?
This is a buoyant market experiencing rapid growth, with a huge outbound business travel market, making it a very attractive proposition for international exhibitors.
Oxford Economics estimated that outbound business travel from China reached US$100 billion in 2018, up 26 per cent on 2017.
Comment: Trade shows all at sea, for good reason
Hosted buyers who come to IBTM China are eager to place business with international exhibitors, as well as domestic, and it is for this reason that we have decided to shift the exhibitor mix slightly in favour of international exhibitors.
In terms of the hosted buyers mix, the association meetings market in the region is on the rise, and to meet our exhibitors' needs, who have told us they would like to meet with more association buyers, we plan to attract more association hosted buyers to the event this year.
Tell us more about the new Experience Zone?
Our new Experience Zone gives select exhibitors the opportunity to bring their product offering to life in front of an engaged audience of quality buyers, and it offers hosted buyers the chance to experience amazing event themes and ideas to take home ideas for their next events.
Plus, with VR show rounds of event spaces becoming more commonplace, this was a logical next step to enable our delegates to re-create the event experience under one roof and provide an experience that is just as much about 'showing' as 'telling'. It's an exciting concept that we're keen to develop and further details of exhibitors will be announced in due course.