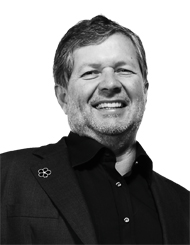 Roger Tondeur, MCI: Be wary of group discounts
Many airlines now offer discounts on group business travel. But watch out – there are often other restrictions that make them less attractive.
With some airline alliances, our clients have found the offer conditions less attractive and not always of the best value. Sometimes they don't benefit our client's meeting requirements. For example, even though airline discounts are offered, there are restrictions on the class of travel.
Sometimes clients aren't able to obtain a global deal as each alliance airline member takes the lead in their destination. This means the client must work with the lead airline of wherever the meeting is being held which, at times, makes it difficult to co-ordinate global inbound and outbound travel of the delegates.
MCI's global link-up with Emirates gets around these problems. The results have been positive and we're able to provide greater convenience and value for our shared customers.
Roger Tondeur is MCI founder, chairman and president
Olav Glorvigen: Prioritise flights, planners
ICCA research shows that around 30 per cent of money spent on meetings is on travel. And yet, it tends to be the last thing planners and delegates look at.
It should really be upgraded to be part of the thinking from the beginning. This was one of the ideas in the airlines session [at ICCA Congress 2016 in Kuching]. There were many planners who didn't really know how to do it. They set up the convention, hotels and ground transportation, but people had to get to a destination by themselves. Not because planners didn't care, but simply because it was not on top of their agenda.
We saw in the discussion, the breakout session, that this is slowly changing. People are realising that airlines and alliances are offering more now than they used to, especially 20 or 30 years ago when airlines acted more as tourist offices, they used to be seen as the representative of their country or city.
As airlines have gone through a transformation, their relationship with the meetings industry has become a more serious business one. It's really about how we, together, can create business.
Olav Glorvigen is a former Star Alliance executive and is on the ICCA board
Ahmet Olmuştur: Embrace change
It's no secret that the MICE sector is undergoing constant change – technological advances have even led to some new meeting structures such as hybrid meetings. However, adapting to change and using new advances to the advantage of businesses and meetings is the way to positively and effectively approach the situation.
Being involved in sector events and keeping the dialogue open with our customers is vital. In order to meet and satisfy the needs of the industry partners and customers, our products are consistently updated and modified according to the feedback of our customers – end users and event planners alike.
Ahmet Olmuştur is chief marketing officer for Turkish Airlines
Steve Cray interviewed the executives as part of MIX's Spotlight feature on airlines and the MICE industry in our February-March issue.