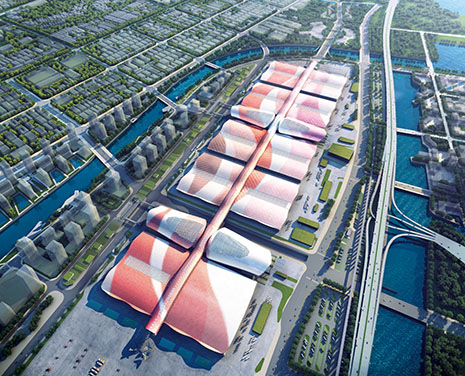 BUSINESS event organisers see the Greater Bay Area and the Hong Kong-Macau-Zhuhai Bridge as offering a new region that they can market to international buyers.
While most are already anticipating more integrated opportunities for events and ease of access around the destinations of the GBA, they are also waiting for the detailed plans are announced on February 21.
"We look forward to see what is going to be included in the Greater Bay Area blueprint when it is released in February," said Stuart Bailey (below), chairman of the Hong Kong Exhibition and Convention Industry Association (HKECIA).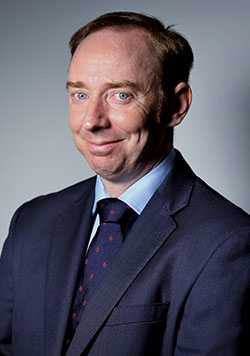 "It's coming … and the greater integration and ease of movement in the GBA will be an advantage for exhibitions. We see great poss-ibilities," he added.
Infrastructure such as the bridge would also see Hong Kong play to its strengths in jewellery, art and cosmetic shows while Shenzhen and cities nearer Guangzhou dealt in heavy industries. This was due to different customs and tax regulations Hong Kong's manufac-turing businesses having shifted to Guangdong.
Another piece of exhibition wonder that is whetting the appetite of industry leaders is the mega Shenzhen World Convention and Exhibition Centre (above), which is nearing completion in Bao'an District alongside the Special Economic Zone's international airport. The first event at the 500,000 sqm venue, which will be the world's largest exhibition facility, is expected to be held in July.
Bailey and other industry leaders met Shenzhen's deputy mayor in January who emphasised the opportunities for exhibition organisers in the upcoming Greater Bay. One statistic that dawned on Bailey when he returned south of the boundary crossing to Hong Kong was that the average age of Shenzhen's population of 20 million is 33, offering a solution to any talent shortage as Hong Kong faced a greying demographic.
Closer integration would also contribute to a more sustainable regional events industry, especially when it came to the storage of modular exhibition booths. Bailey said a lack of storage in Hong Kong meant material tended only to be used once and then ended up in landfill.
He said exhibition contractors seeking storage might in future be able to make use of space north of the border within a special zone such as in the Lok Ma Chau Loop Project, an area earmarked for a technology park, between Hong Kong and Shenzhen.
Bridging the gaps in China's new Greater Bay Area