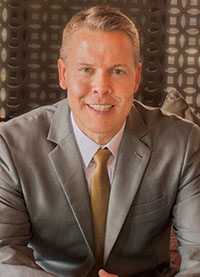 Any memorable "whistles and bells" corporate event you've hosted recently that you can share?
We recently hosted a fifth anniversary gala dinner on the central lawn of Angsana Lang Co – it was a grand affair with a beautiful outdoor setup, delectable cuisines and distinctive art performances. Guests were entertained with traditional fan performances while enjoying the sound of the waves on the beach. We even had a fantastic music line-up including performances by popular singer Ngoc Mai, an amazing four-hand piano performance by celebrity pianists Tuan Manh and Ngoc Phi, and an elegant violin piece by Quang Phuc. The cherry on the top was truly the food – we served a special representation of royal cuisine of the Nguyen dynasty in a contemporary concept. It was absolutely divine.
Any tips on what's termed 'added value' – and how do you make it so good clients are really wowed?
We still believe in crafting a magical experience here at Laguna Lang Co for each and every event. To me, "added value" is all about listening to the client and formulating tailor-made experiences for their events. There isn't a fixed formula for corporate events, our dedicated on-ground events team tailors each experience according to the client, adapting the activities according to their company values and culture.
Can some sensational food and drink make 'the boat go faster'?
Yes definitely! Mind-blowing and sensational food plays a very important role in a successful event. On top of that, our friendly service and a gorgeous setting on the beach or the golf course will help the time fly by as guests enjoy an exceptional time together over authentic Vietnamese cuisine.
It must help being halfway between Da Nang and Hue and there's Marble Mountain and other historic sites too. How do you add VIP elements to a routine excursion?
We don't have Rolls-Royces here at Lang Co but we do have Cyclos, the most popular means of transportation in Vietnam during the French colonial period. It is now a true cultural icon that represents that Vietnamese way of life. We offer a Hoi An Ancient Town by Cyclo tour where we visit the local market, Phung Hung Old House, Phuc Kien Assembly Hall and other sites, allowing for an authentic and sustainable way of discovering the beautiful city.
Panache is not sold in bottles. So how do you make your events run smoothly, so that it's a seamless operation from start to finish?
We have absolute confidence in our capable on-ground events team who have many years of experience in producing and running stunning events – they are the real superstars behind the scenes.
Brett Burton is area general manager of Banyan Tree Hotels & Resorts, Lang Co, Vietnam. He was interviewed by Ed Peters