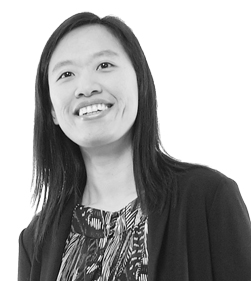 China is at the top of everybody's list when it comes to market expansion. But while impressive economic growth, rapid market transformation and gov- ernment reforms have made China an attractive place to do business, there are still a number of key challenges for global companies and inter- national associations seeking to expand here.
Through my role with MCI China, I've worked with a wide range of US-based associations looking to enter the Chinese market and grow their business once they're here.
From this experience, here are my five main tips for associations looking to establish successful association business models in this complex market:
1. Make sure you're taking a long-term view
The American Chamber of Commerce in China shows that it takes between five and eight years for a US company to achieve profitability with their investments in China.
Entering the Chinese market is not an immediate win, so you need to make sure that you have a strong strategy and vision, and that you're in it for the long-run.
2. Choose the right business model
Once you've defined your long-term strategy and have a set of clear objectives, you'll be able to choose the right business model for your needs.
International associations cannot legally set up as non-profit organisations in China, so US-based associations wanting to operate in China generally choose between the following three main models:
Representative Office

Wholly Owned Foreign Enterprise (WOFE)

Outsource Partner
Do you want to run a truly local business, or do you just need a presence to build relationships with key stakeholders? Do you have existing products that will attract and generate business, or will you need an established partner to help you tailor these products and build up the business? Do you already have a community who can help you build ground? Do you have governance support?
These are just some of the questions that need to be answered before choosing your business model type.
And that's before you even start thinking about revenues and taxation!
3. Get to grips with taxation
While a WOFE is the most flexible model in terms of revenue collection and operations, the downside is that you'll need to worry about Chinese rules and regulations, including taxation.
Tax regulations in China change very quickly and can have a major impact on accounting. You'll need to keep yourself continually updated, or risk a few nasty surprises.
You'll need to carefully weigh up the pros and cons of each of the three models, taking into account these key issues.
4. Consider how to leverage local talent
One of the major challenges of maintaining a Chinese office is talent acquisition and retention, as the turnover rate in most industries is high.
Associations are also faced with a dilemma when hiring local representatives: the association market in the US is vibrant, but in China it's still in its infancy. There are very few 'association professionals' (the concept does not yet exist) so most associations look to local industry professionals, who command a high market price and – as scientists, doctors or engineers – aren't necessarily marketing or business savvy.
Be aware that this is a young market in terms of associations, and try and balance your local representatives between the business savvy, and those with influential industry connections.
5. Launch the right products at the right time
Some products will need little or no local tailoring and can be launched quickly. These include process-driven products tied to global standards which will help improve local performance and help the Chinese market gain an international advantage.
Some products are very susceptible to local norms and will take local knowledge and investment to customise. These will take much more time and effort to bring to market.
You'll need to carefully assess your product portfolio to understand which products can be launched quickly and which ones will need time, effort, and significant market research.
For more detailed information about these tips you can watch part 1 and part 2 of my YouTube series on operations and business models for associations in China.
Florence Chua is Director of Association Management & Consultancy at MCI China
This is a version of an article that was published on the MCI blog