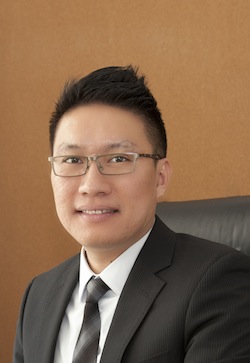 Technology has the potential to add value to the entire event pro- cess, from planning to promoting and expand- ing the reach of an event. If used correctly, tech-based solutions will shoulder some of the burden and lessen the stress of an event manager during all stages of this hectic process.

Here are a few ways in which technology can make the job easier for you and more profitable for your clients.

1. Don't be shy about social media
Social media is rapidly becoming an event mana- gers' best friend. Twitter, Facebook, Weibo, all of these are popular and well accepted platforms on which you can spread news and updates about your event. Twitter hashtags create easy filters and "automatic groups", and if you have a strong enough theme or meme, you can count on those tags creating a ripple effect across the internet, giving you maximum reach for minimal effort.

Does this tactic actually work? You bet! Remember last year's wildly popular, hashtag-driven Ice Bucket Challenge? Instagram saw 3.7 million videos uploaded with the hashtags #ALSicebucketchallenge and #icebucketchallenge. The ALS charity also received a massive spike in revenue – between July 29 and August 28, 2014, they took in US$98.2 million, compared with just $2.7 million donated over the same period the previous year.

2. Go mobile
Does anyone really look at printed materials anymore? Not only are posters and flyers and other collaterals environmentally unfriendly, they're often just ineffective. These days, an increasing proportion of people get most of their information through their smart phones. Make your event programme and other materials available online and create a simple QR code. In seconds, your audience will have all the promotional information your event has to offer in the palms of their hands!

3. Don't let distance be an obstacle
Just because somebody can't come to your event doesn't mean they can't participate. With webcasting and teleconference technologies, anyone anywhere can watch key parts of your event, or even interactively take part in a parallel virtual event. Reasonably priced or even free platforms will give you the functionality you need and the set-up time you invest will unlock a world of opportunities.

4. Harness the power of the selfie
Event marketers are finally beginning to tap into the gargantuan potential of the selfie. From hiring staff to help create the perfect selfie to providing funny, engaging or exciting backgrounds or running selfie competitions, strategists are starting to turn this unstoppable phenomenon into real brand exposure. Not sure how worthwhile this is? Think again: it's been reported that American comedian Ellen Degeneres' famous "celebrity selfie" at the 2014 Oscars ended up being worth about $1 billion to Samsung.

If you're an event marketer, all of these tips do involve turning a portion of your job over to the participants. While this does involve inherent risks, on balance the potential payoff in terms of time saving, stress reduction and boosting the reach of your event is certainly worth it.
Darren Lim is Vice President of Pico TBA Consulting Group