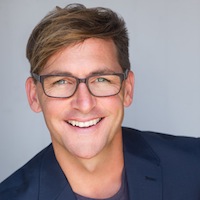 'Design thinking' and 'human-centred design' are current buzzwords. They are not new by any means. It's what artists, architects, and designers have been doing for years.
So what is design thinking?
According to international design and consulting firm IDEO, it's an innovation and problem solving process that starts with the people you're designing for and ends with new solutions that are tailor made to suit your audience's needs.
How can you apply a human-centred design approach to your next event?
Frame the challenge
Get really, really clear on the problem you are trying to solve. Are you asking: How can I organise a conference that will be mistake free and run to time? Or: How can I organising an event that enables our customers to XXX? Great questions produce great insight.
Seek Inspiration
Great ideas and inspiration come from being out and about in the world. Great designers are great listeners and great observers. See what the market and clients are doing and saying.
Ask
What are the big wins that you need to leave the conference with? What will solve your key problems this year?
By getting out and connecting with your customer, you get to hear different insights, feedback and thinking from the people that matter most – the people you are designing your event for.
Spend time in your audience's shoes. This is a great way to have empathy for what your audience is experiencing.
Here's how: Lay out everything that you have planned for your day.
Record everything that your audience is thinking, feeling and experiencing at every stage of that process. Be detailed!
Is what they are feeling and experiencing at that time helping them meet their goals or your goals? What do you need to change?
By taking a human-centred design approach, you can not only completely shift your thinking but produce an event that will leave your audience raving as you put them at the heart of everything.
Simon Banks is a speaker on creativity and innovation for big business. He is also the Director of creative training company VisualFunk – which runs innovation hubs, conferences and training days to shift the way people think and develop market leading ideas. His first book on developing a culture of Innovation is due to be released in March 2017