Could you share some background about your company Corporate Incentive Travel Planners, Malaysia, with our readers?
We are a full-fledged travel-incentive company; we don't do any retail tour groups; our clientele come from all types of multinational companies, such as insurance, direct-selling, fashion, beauty and cosmetics, electrical, auto industry and so forth.
How did you get started in corporate incentive travel?
I have been in this industry for almost 34 years, I used to work for a big travel company in Malaysia, which was then No.1 travel agency in the country, called Reliance Shipping & Travel Agencies (RSTA).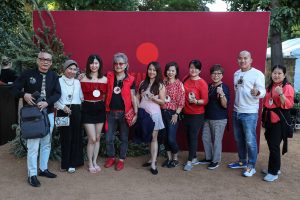 I was employed as a full-time, professional tour manager and my knowledge of the German language was an added advantage. I led groups to Europe and the United Kingdom, Scandinavia and the Nordic region. I also led groups to North America; Australia and New Zealand; Africa, Asia, Southeast Asia… to name a few!
Read more MIX 'Eventist' profiles
After working with RSTA for about five years, the CEO decided to ask me to take up a position as an incentive sales manager. At that time – 20 to 30 years ago – it was the beginning of incentives [travel] and there were only a handful of travel agencies with the experience and knowledge to manage incentive travel arrangement and logistics.
We (RSTA) were one of the pioneers in the market that introduced corporate incentive travel to multinational companies. There weren't any incentive travel campaigns for MNCs 27 or 30 years ago, it was more cash incentive as a reward for their campaign achievement.
We proposed to our corporate clients that instead of rewarding their campaign qualifiers with cash incentives, why not reward them with "an all-expenses paid overseas holiday trip" for sales-target achievement?
I learned a lot from my former colleagues and peers in RSTA, for whom I still hold a heartfelt appreciation. I'm also very thankful to have such great current partners and colleagues in Corporate Incentive Travel Planner, where our slogan is "1 Team 1 Spirit".  They're all so supportive and always maintain our professionalism towards corporate clients in the incentive travel and MICE Industry.
How did you gain your German-language skills?
Back in 1976, on the 19thof April, I decided to leave Malaysia. I boarded a passenger ship named Chidambaram sailing from Port Klang to Madras, India. I travelled overland (in those days, we called it hitch-hiking) through Madras, Agra, New Delhi; went through Pakistan, to Afghanistan, Iran, Turkey, Bulgaria, Yugoslavia, Austria, Italy and finally landed up in Zurich after almost 3½ months on the road.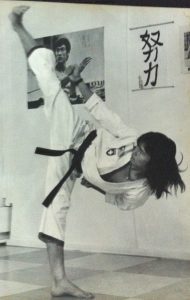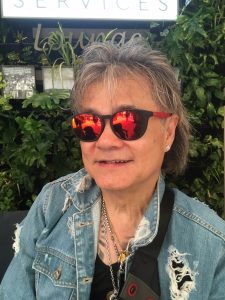 I lived in Zurich for a year or two before I moved on to reside in Regensburg, Germany.
The reason I left Malaysia was basically because I wanted to do what I believed I'm good at and to chase my dream. My first and last jobs in Switzerland and Germany were as a martial-arts instructor. I taught Shotokan Karate and that's how I learned the language… none of my students spoke in English, so I learned Swiss-German and German from them. I didn't pick the language up from any institution, college or school, I picked it up by ear.
Did you specialise in karate from an early age?
I started when I was 12 years old and the art that I learned was  Shotokan and became a black belt, 1stDan when I was about 16. I completed my Form 5 education in La Salle School Petaling Jaya, in 1974, then worked for a whole year in Malaysia and managed to save some money. I decided to leave for Europe via India in April 1976 to enhance my skills and knowledge of Shotokan Karate in Europe and that's what I did.
How about your look? There's something about a rocker in your personal style?
I'm 62 years old, and I guess all corporate clients like to have a clean-cut image of their personnel, or the salesperson who services them. I used to wear a coat, tie and was very formal, but when I started out on my own most of my clients already knew me, and I decided to change my image and outlook. I changed my hairstyle, had it highlighted and my ears pierced. I started wearing casual outfits when meeting our clientele instead of being formally dressed.
What's the reaction?
Our corporate clients are so used to seeing me casually dressed over the years – I guess they will feel rather uneasy if they saw me dressed too formal when I visit them now.
David Lee is managing director of Kuala Lumpur-based Corporate Incentive Travel Planners. He was interviewed during Dreamtime 2019 in Perth by Martin Donovan