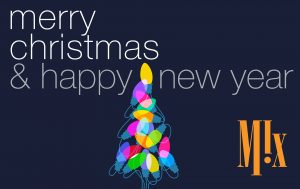 All the team here at MIX and Panacea Publishing wishes its readers and commercial partners tidings of the season and a happy 2020.
Hong Kong, where the MIX offices are based, has seen a tumultuous year for the business events industry with conferences cancelled or switched to other cities. But as has been said before: We shall overcome. This is what makes the city so special and a favourite for leisure and business travellers. So, we're looking forward to seeing you in 2020!
We close out what is the 12th anniversary for MIX – Asia's Creative Meetings Magazine, and our print, online and events products will strive to serve the region's meetings, incentive, conferences and business events industry as the only English-language publication of its kind based in North Asia.
In 2020, we will be rolling out a Readers' Choice survey that will celebrate the best venues and destinations in Asia Pacific. Look out for more details in our February-March issue.
In the meantime, I'm taking a trip to the glorious city of Guangzhou (one of my favourite places) and will be back in the saddle December 27. until then, have a joyous Christmas!
As a seasonal treat, take a look back at our wonderful covers and stories of 2019. It was a challenging year in many years, but every cloud has a silver lining!
Martin Donovan
Editor, MIX