EVENT strategy and venue management powerhouse ASM Global is opening an Asia Pacific headquarters in Singapore with a mission to "dramatically" increase its overall operations across the region.
"We believe that this part of the world is ready for a phase of robust growth, and we're investing in personnel and plans to ensure we're at the forefront of a significant growth curve," said Ron Bension, ASM Global CEO and president.
ASM operates an expanding portfolio of venues and stadiums worldwide and its operations in Asia Pacific include the new Kai Tak Sports Park in Hong Kong, which is under construction, Shenzhen World Exhibition and Convention Centre and six future arenas confirmed to be managed by the company.
More… Venue operators AEG and SMG merge to create 'behemoth'
The new regional headquarters in Singapore and the potential for growth in Asia Pacific have been harnessed by ASM to show how the company is emerging from the Covid slowdown.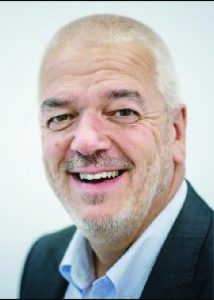 ASM Global Singapore will have a joint leadership team comprising two long-term industry specialists: executive vice president, operations Paul Sergeant
who has three decades of venue management experience. Sergeant joined ASM three years ago and was most recently senior vice president.
Ed Sanderson has joined ASM as executive vice president for venue development and brings 20 years of commercial and operational experience in venues and facilities across Asia. Sanderson was recently with architectural firm Populous, which has a portfolio of stadium and other venue projects.
The two are expected to take up their roles in Singapore by the end of the year.
Main picture: Shenzhen World Convention and Exhibition Centre – one of the world's biggest facilities of its type