AFTER a two-year hiatus, the return of key trade shows such as IMEX Frankfurt heralds a new beginning for the segment globally with hoteliers preparing to meet again with clients and suppliers from around the world.
Amy Butterfield, a certified meeting planner and incentive specialist, who leads Preferred Hotel Group's global sales for groups, says her team have participated in the recent Global Meetings Industry Day and will be on the showfloor at IMEX Frankfurt among other events.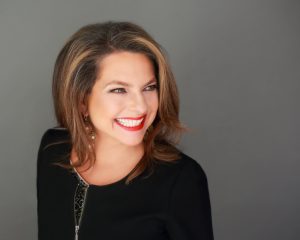 The meetings and events space has changed dramatically since the onset of the pandemic, says Butterfield, and because of evolving client expectations, hotels and venues are investing in the latest conference and entertainment technology, hybrid and virtual conferencing resources, and hyper-tailored event programming.
Butterfield, along with colleagues Cheryl Siow, vice president of group sales for China, Tessa Whalley, director of groups sales for UK and Ireland, and Andrew Kuek, director of global sales for Australia, share their insights into regional trends and travel tips for meetings and events-focused hotels in 2022 and beyond.
Are you seeing any green shoots among the MICE travel segments? And if so, where? Are there any surprises?

Cheryl Siow: Early this year we are really seeing meetings and events move from online back to face-to-face formats and it has been interesting to see more traditional corporations that book hotels for training workshops and incentive travel are now being joined by new energy and mobile gaming industries. Hybrid events and small gatherings are still the preferred choice due to safety and cost-saving benefits, but looking ahead, many large-scale events… postponed from 2021 will now take place in the latter half of the year due to the current resurgence in Covid cases in China.
Tessa Whalley: We are seeing a lot of demand for MICE properties outside of London and in easy-t0-access European destinations such as Ireland, France , Italy, and Spain, particularly for country house resorts in picturesque locations. We are also seeing an increase in inquiries for US favorites like Miami, New York City, Boston, Chicago, and San Francisco – transatlantic bookings are bouncing back.
Andrew Kuek: Meetings are back in a big way in Australasia, and after a series of lengthy lockdowns, returning tradeshows are getting a lot of attention, starting with Get Local – The Meetings Place which took place in Sydney, February 15-16.
While the majority of group bookings are domestic, international travel is officially back and overseas groups are cautiously returning. In Asia, Singapore and Malaysia are reopening while Thailand offers a test-and-go program for vaccinated travelers who meet entry requirements to visit without lengthy quarantines.
Which destinations are clients getting most excited about for 2022 group travel?
Amy Butterfield: While we are still seeing the majority of our clients opting for regional destinations, we are seeing some tiptoe out into Europe and Asia. Mexico has been consistently popular – specifically for North American clients who were previously hosting groups in Europe, Asia, and Africa – and all signs point to continued interest in Mexico this year.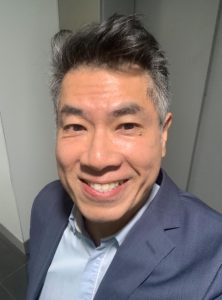 Looking ahead and into 2023, groups are continuing to opt for resort and coastal destinations over city centre hotels, with some sunbelt exceptions like Miami, Tampa, Dallas and Phoenix.
Cheryl: Travel is still largely domestic [in China], with short lead times for local destinations preferred. While we are seeing some international inquiries, from Hong Kong in particular, most corporations with hubs in mainland China continue to book domestic options in the south, where many destinations escaped the worst of the pandemic, with the intent to travel to Japan and Korea in 2023 and 2024. Countries like Thailand, Australia, UAE, Singapore, and Malaysia, which had been working with China to create travel bubbles before the rise in cases, will also be popular choices when they launch.
Andrew: Australians are most interested in travelling to the United States, including Hawaii, as well as Dubai, London and Italy. New Zealand will also be a lead destination as the country reopened to Australia on April 17. In the wider Asia Pacific region, there is a wait-and-see approach as travel restrictions slowly unwind, but destinations in western Europe and the United States are among the most popular inquiries.
Any tips for hotels seeking to increase meetings revenue in 2022 and beyond?
Amy: Like all of us in the business, our clients are doing more with less. Many of our clients are operating back-to-back programmes due to postponements in 2020 and 2021, creating compression in an already busy 2022. My advice to hoteliers is simple – be easy to work with! Quick responses, fair terms and an abundance of flexibility are top factors in the decision process. Hotels with usable outdoor space or open-air experiences should be showcased and integrated into MICE programming.
More… Sponsors eager for return to in-person events
Cheryl: MICE hotels should continue to be flexible with buyers, offering free cancellation for bookings and extending the cancellation window wherever possible. Flexibility also needs to extend to pricing. Corporate travel buyers are still prudent on costs, so hoteliers should be prepared for more rounds of negotiation to connect with their national tourism board or convention bureau for support. Inquiries for newly reinstated annual events are expected to flow from late summer when planners will be keen to secure space while available.
Andrew: Covid is still with us, so clients are scrutinising the force majeure clause in contracts. Hotels need to be flexible. To avoid cancellations, they can offer the option to postpone, carrying the deposit forward that helps both parties. Buyouts are increasingly popular for small-scale meetings and executive retreats and are expected to remain a top choice in the coming years.
What are your expectations for this year's IMEX Frankfurt?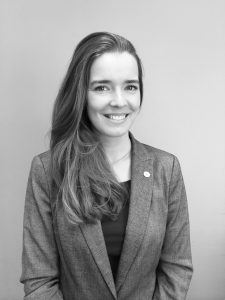 Amy: We expect this year will be exciting! IMEX America at the end of 2021 was a reunion – a homecoming for our industry with lots of smiles, empathy, and new memories made. I expect… a celebratory IMEX Frankfurt. American buyers are delighted to be travelling within Europe again and are confident of a wonderful comeback show after almost three years.
Tessa: IMEX Frankfurt is bound to be memorable this year, so many of our industry friends and clients plan to attend, and I am personally excited to discuss the latest MICE offerings from Preferred's fabulous member hotels and connect with new and existing clients.
Andrew: I am hopeful that attendance will be back to pre-pandemic levels, as it would be great to see all of our clients and colleagues from around the world. These events are also enormously beneficial to regroup, refocus, and reenergise as an industry, sharing best practices to help move our segment forward after a really challenging time.